Ethereum, XRP, and Litecoin Lead Alt Season 2.0
This article from dailybitcoinnews.com may be of interest to subscribers. Here is a section:
But as the saying goes, this time may be different. Altcoins are bouncing from long-term support, and the rallies are showing exceptional strength, and are even continuing to rally while Bitcoin struggles with overhead resistance – something not seen for much of 2019.

Ethereum has been leading the charge, with as much as 20% growth. XRP , one of the worst-performing crypto assets of 2019, has also gained around 20% even as sentiment surrounding the altcoin hits an all-time low. EOS and Dash are also up by a similar margin.

Litecoin, Cardano, Tron, Tezos and IOTA, and others from the top 20 crypto assets by market cap are also up by about 10% or more. Stellar, which has plummeted further and further throughout the bear market spiked by 40%.

The boom in altcoins is due to extremely oversold conditions, and a breakdown in Bitcoin dominance – a metric that weights the king of crypto against the rest of the market. But depending on the type of formation that BTC dominance is in, it could spike back up, wiping out any gains altcoins have seen during this rally.
Historically, when silver rallied it was a good lead indicator for what one might expect from gold. That did not prove the case on this occasion not least because there was such widespread disillusionment with the precious metals sector. Gold rallied first and silver played catchup. In the cryptocurrency markets bitcoin has tended to be the go-to market. When it rallies impressively, speculation on which alt-coin will play catchup tends to stoke demand for the smaller markets. The opposite appears to be happening on this occasion.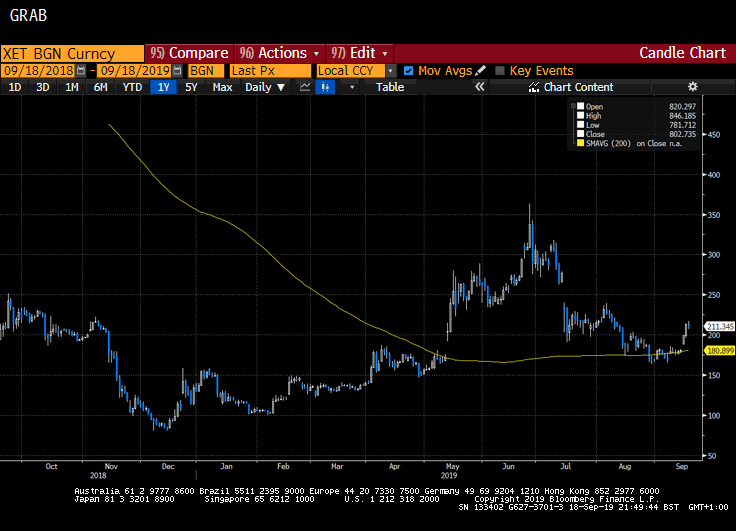 Ethereum underperformed by a wide margin over the last few months but it is now firming from the region of its trend mean.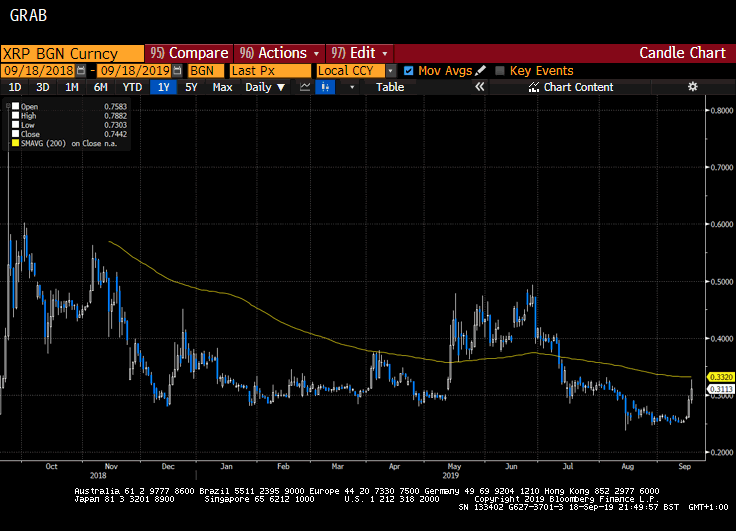 Ripple is an interesting case because it outperformed during the crash of 2018; by not making a new low in December. However, it did move to a new low in August during what was a pronounced period of underperformance for the alt-coins. It has rallied rather impressively over the last couple of sessions to push back up into the overhead range and a clear downward dynamic would be required to check potential for additional upside.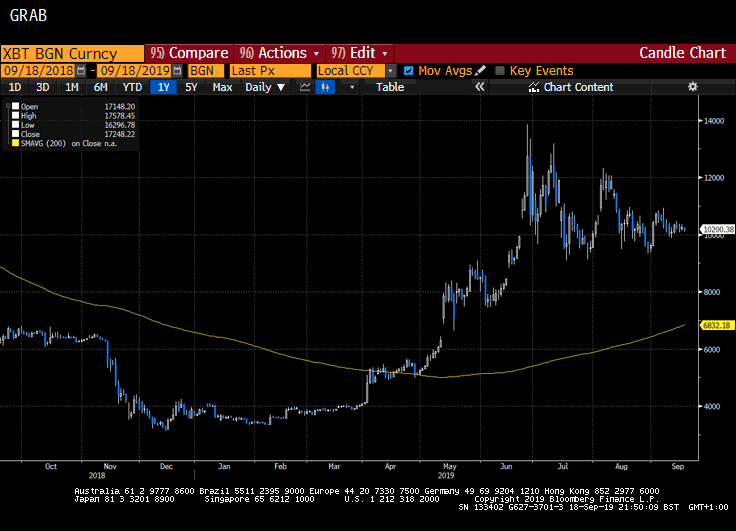 Bitcoin has been confined to a range since hitting a near-term peak in June. The amplitude of the range has been compressing as volatility declines. That is highly unusual for such a volatile instrument which suggests the breakout, when it comes, will be both powerful and surprising relative to the inert trading of the last few weeks.
One consideration that underlies the market is that bitcoin's reward for successfully mining a block will halve, probably sometime in May 2020. Prior to previous halvenings, the price has rallied spectacularly, so the odds are the next significant move will be on the upside; burnishing the limited supply argument.
Back to top