Eoin's personal portfolio: profit taken in commodity position
Arabica coffee has rallied impressively over the last month and appears susceptible to some consolidation. I decided to take the profit this morning at $141.20 in the September position I initiated on June 23rd at $122.85. I also closed the long position I opened at the same time in Robusta Coffee. This position, opened at $2084 was rolled forward into the September contract on the 26th at $2091.2. I closed it today at $2117. All prices include spread dealing costs.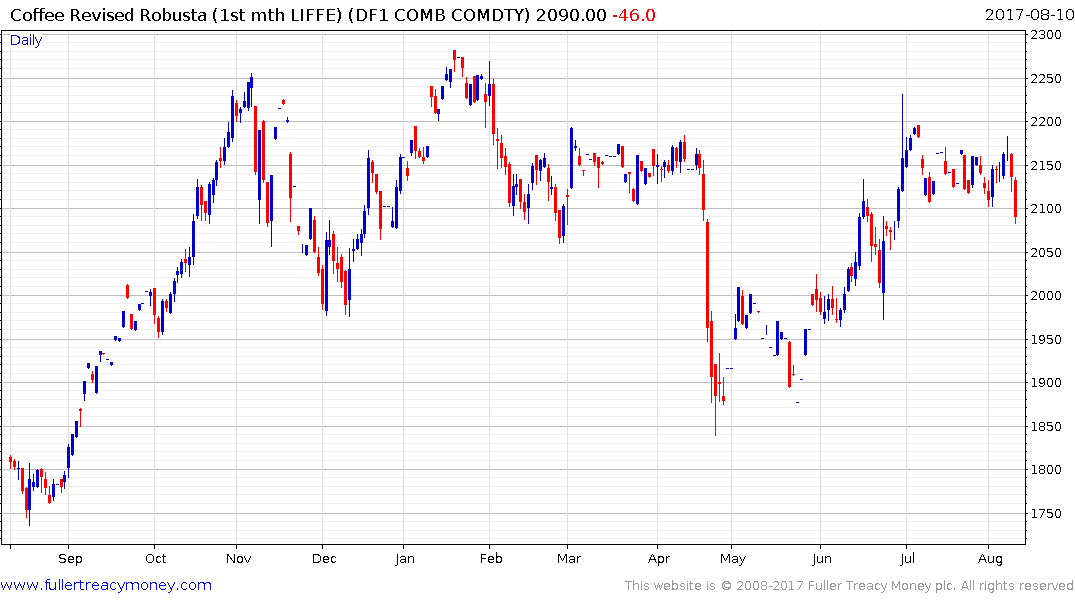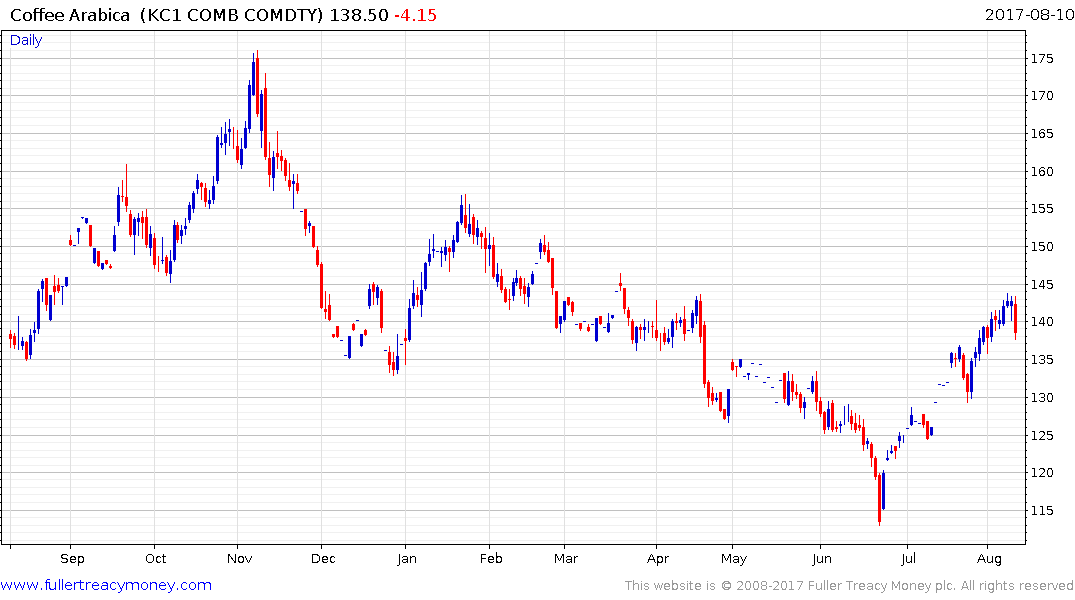 Following the closing of longs in arabica, Robusta and cocoa this week my remaining long positions are in silver and platinum.
Back to top