Eoin's personal portfolio: precious metal positions closed at modest profits
On seeing the decline in stock markets reverse early this morning I decided to lighten up on my precious metal positions. I sold my silver positions as they had moved into profit. The initial position was opened on September 2nd at $19.453 and I had doubled in on October 4th buying at $17.92. I sold both today for a modest profit at $18.78 including spread-bet dealing costs.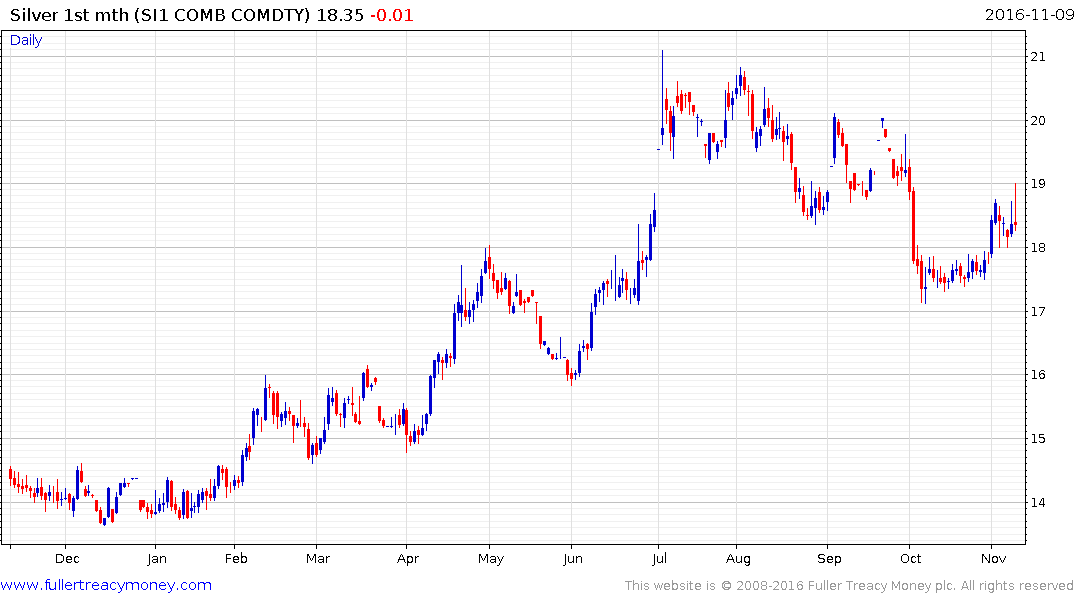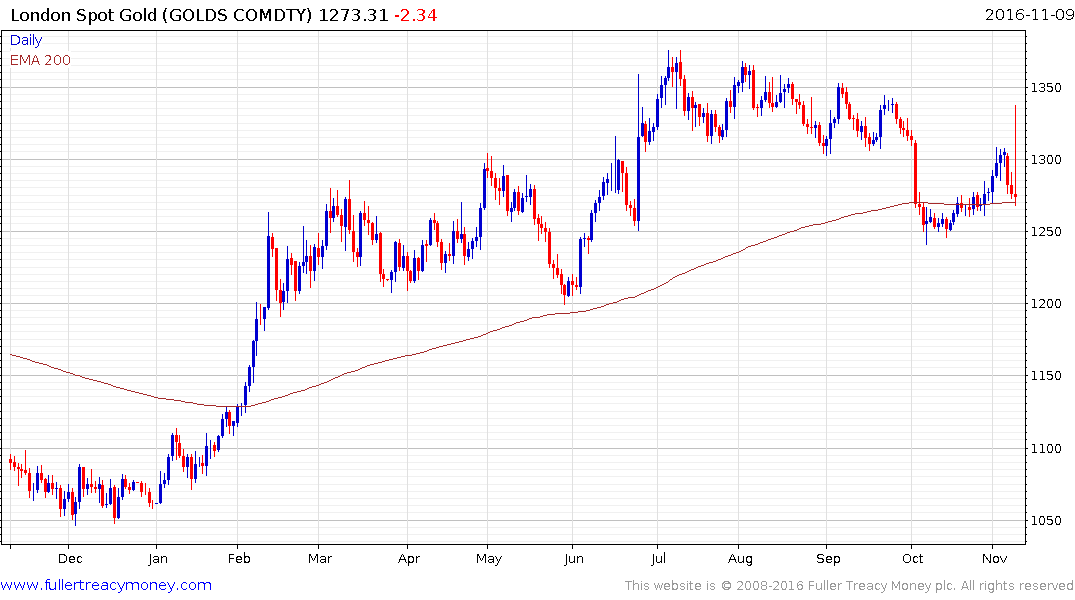 My initial gold position was bought at $1327 on September 2nd and it briefly broke even last night. I was not quick enough to take the small profit and settled instead for a small loss selling at $1319.4. A slightly in the money stop was triggered in my remaining gold position later in the day at $1280 against my purchase on October 4th at $1274.7 to take me out of the total position with small profit. I continue to hold a long position in platinum which remains underwater.
Back to top