EMs' Vulnerability to Rising Food Prices and Political Instability
This article from PGIM may be of interest to subscribers. Here is a section:
Using these variables, our findings show that Kazakhstan and the Philippines are the most vulnerable credits in the IG universe.1 The massive protests that broke out in Kazakhstan earlier this year in response to soaring commodity prices serve as confirmation of our analysis, and it bears watching what happens in the Philippines as the May elections approach. On the least vulnerable side, higher-income countries, including Hungary and Uruguay, unsurprisingly fare better. Meanwhile, HY credits are much more dispersed. Kenya and Nigeria appear to be the most vulnerable, and the months leading up to the Kenyan general election in August could be a volatile period, as they have in past elections. The least vulnerable HYs, from Serbia to Sri Lanka, are very diversified from a geographical point of view. It is somewhat reassuring that Brazil, a continental giant holding elections in October, is not in the most vulnerable group. We will continue to monitor these vulnerabilities closely as part of our credit selection process.
Nothing contributes to more social stress than surging food prices. The risks to food supplies remain skewed to the upside over the medium term. However, the initial surges for food commodities were not sustained today. That suggests we are likely to see at least some unwinding of short-term overbought conditions.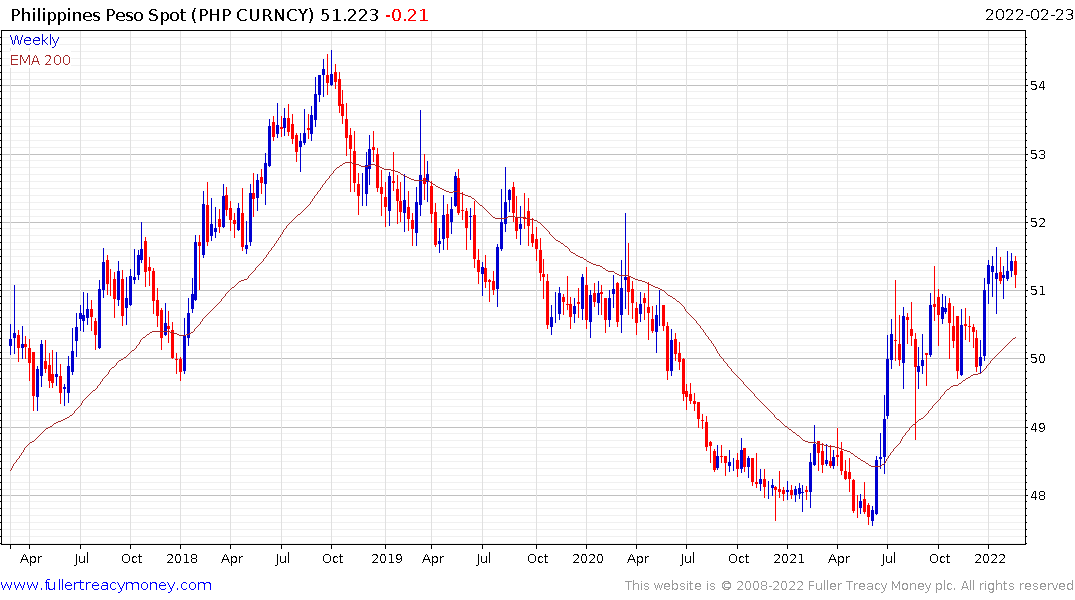 The Philippines Peso continues to weaken and the Dollar has a succession of ranges one above another against it.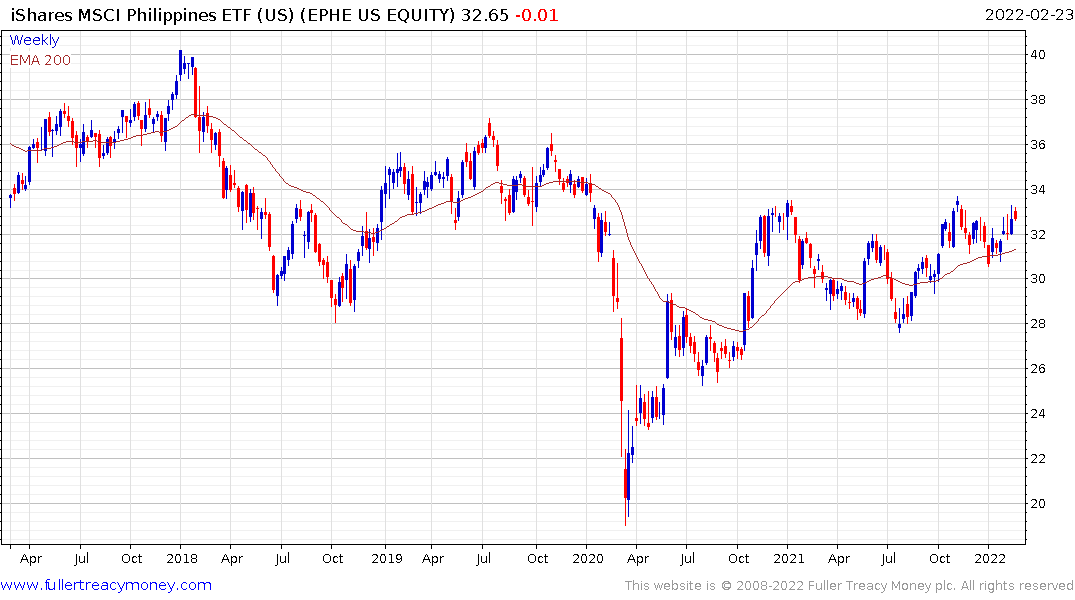 The iShares Philippines ETF has been raging for a year and is currently pulling back from the upper side.
Back to top