Email of the day on trucking data
Really interesting data, suggesting to-date continuation of the growth of the US economy (and this data is not fettered with political agendas and BS)...
Thank you for this chart of the Truckload Linehaul Index which as you point out is still trending higher in a consistent manner.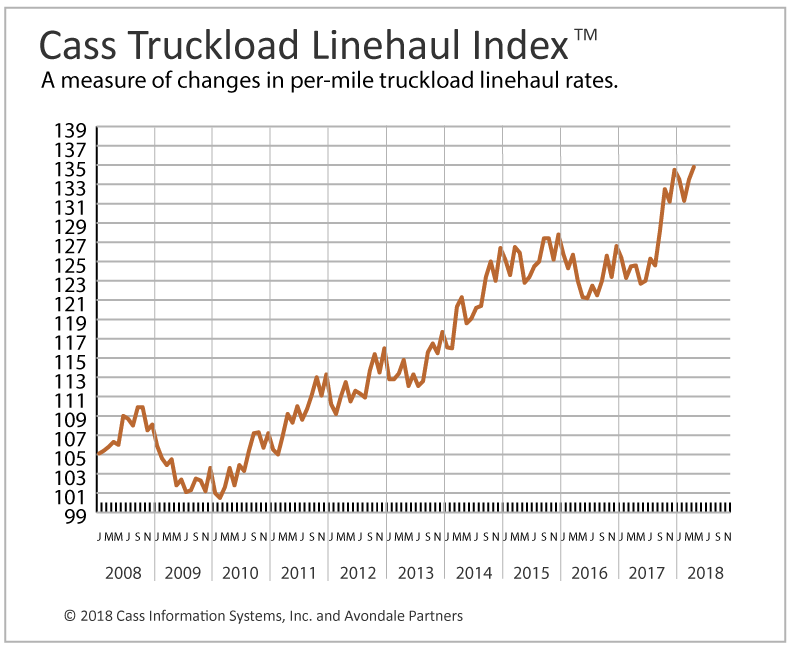 Midcap indices are increasingly breaking out to new all-time highs and that is a positive sign that the domestic US economy as well as those of relevant countries like the UK, Germany and Japan are in relatively good health.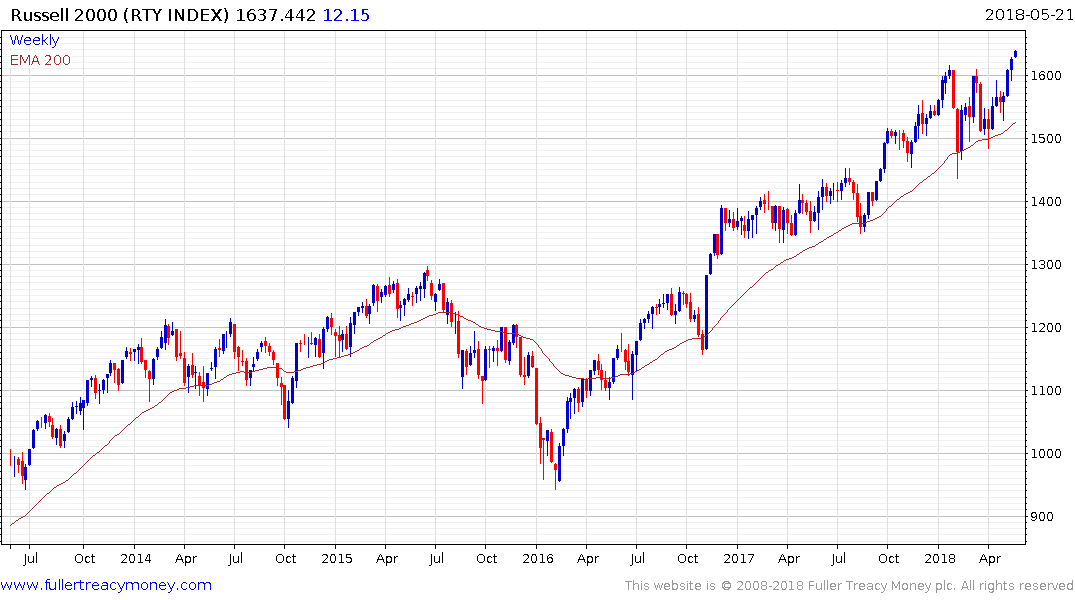 Against that background there is still a lot of bearishness being expressed in markets, not least because geopolitical tensions are rising. Everything from Italy to Malaysia, trade war rhetoric and North Korea, Iran, Syria and Israel to Venezuela and Argentina are making headlines. Nevertheless, the primary Wall Street indices continue to find support in the region of their respective trend means and as long as that is the case the benefit of the doubt can be given to the upside.
Back to top