Email of the day on Total Known Holdings of Gold:
On Total Known ETF holdings of Gold. The charts are telling us that after a long period of ranging Gold and the precious metals are poised to break to the upside. I was rather alarmed therefore on the one- day plunge by about 7% of the above chart. Should I be, or is this some explainable aberration?
Thank you for this question which may be of interest to other subscribers. The Total Known ETF holdings of Gold is reported with a one-day lag but it is also prone to spikes since the data is accumulated from so many sources. I checked this out with Bloomberg this morning and adjusted the chart to the up to date value. Unfortunately, while imperfect this index is about as accurate reflection as I can find of the interest investors express in holding gold-backed ETFs.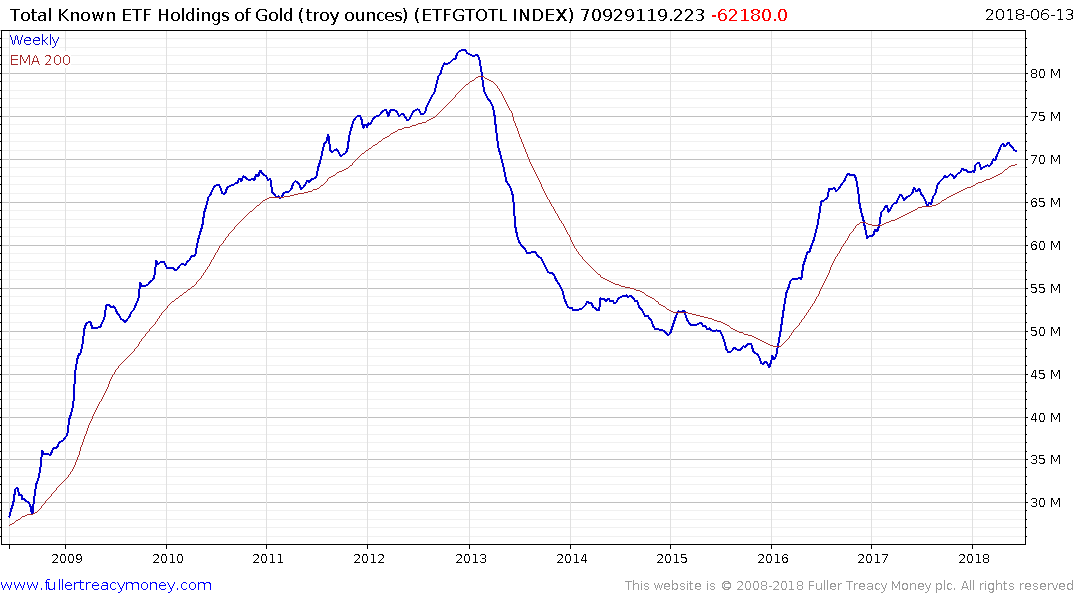 Gold has been drifting mostly below $1300 so far this month and it is not so surprising that some investors are getting impatient with the lack of a clear break on the upside. I believe it is more important that the ETF holdings chart holds its breakout than the size of moves from one day to the next since it is a composite of ETFs from all over the world.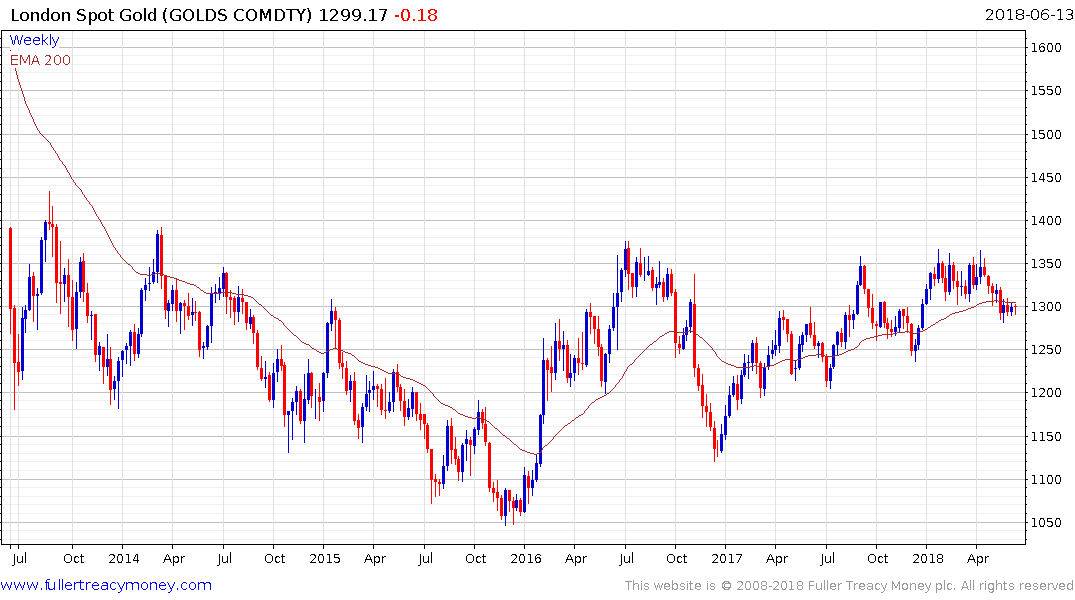 Gold has tended to dip below its trend mean since the rebound that began in early 2017 but each of those tests concluded with a clear break back above the MA. Therefore, a dynamic move above $1305 will be required to signal a return to demand dominance in this area.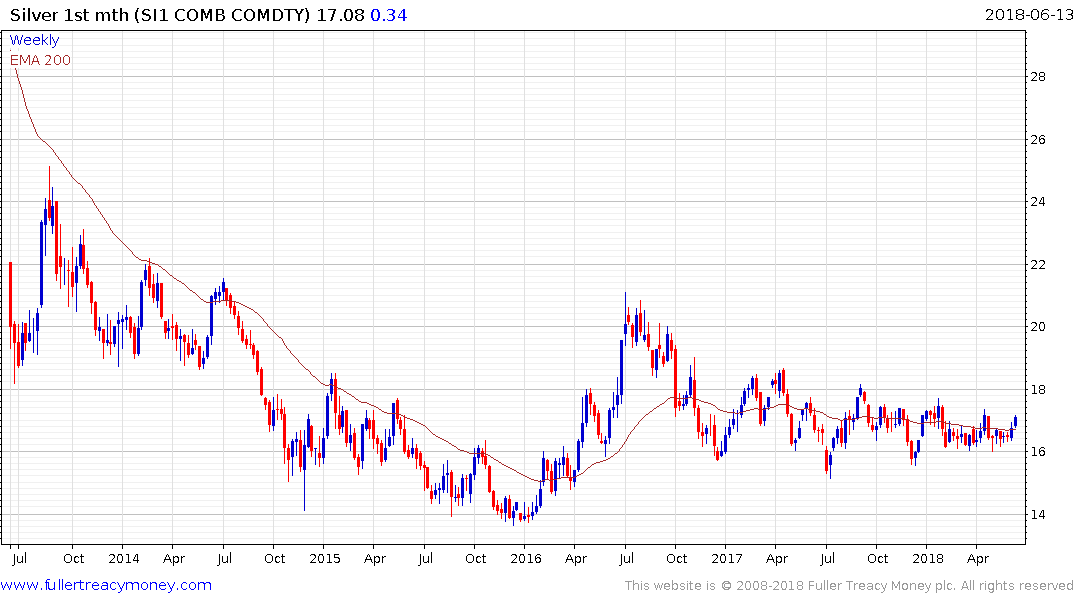 Silver is a much less liquid market than gold so it might be argued that it is more sensitive to investment flows. It is currently flirting with the $17 level which has been an area of resistance so far this year. Additionally, since the price has been so inert and is usually a lot more volatile, the breakout when it comes is likely to be dynamic in nature.
Back to top