Email of the day on the cost of gold mining
Thank you for another very well done Friday audio. Your comments on gold were very interesting for me. I wonder if you or the collective have an idea about the possibility of technological innovation that might make gold production cheaper, the way oil production has become cheaper.. Thanks in advance
Thank you for your kind words and I am delighted you are enjoying the new format of videos and audios. Anglogold Ashanti have been pioneering a number of new technologies not least reef boring and thermal spawning. Both are designed to economically extract gold from previously uneconomic regions such as very thin reefs or the supporting walls of old mines. As with any new technology, development takes time but the company is hopeful about the prospects for future production. This informative section from Anglogold Ashanti's site may also be of interest.

Reef boring will likely play an important role in revitalising old mines which suggests the old adage "you find oil where you found oil before" is equally applicable to the mining sector. In that regard technology will contribute to lower costs on aggregate. While positive for miners that's not especially good news for the gold price since if the marginal cost of production contracts more supply will be available. These are medium-term considerations because the technology is far from ubiquitous today.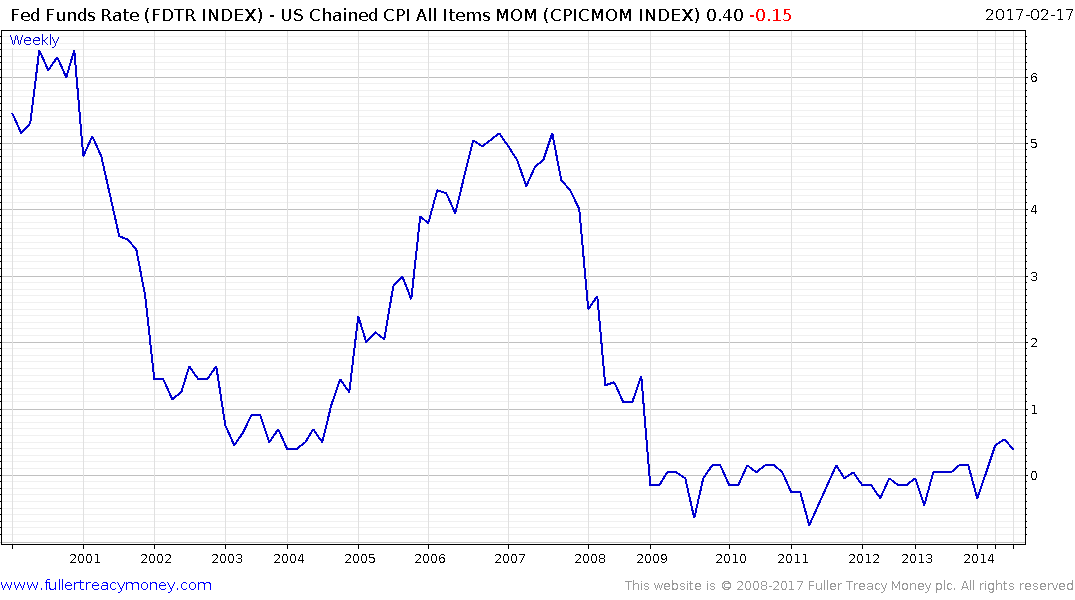 Gold prices have faced a headwind from the fact that the Fed Funds Rate has been rising faster than inflation. The above chart highlights how small that move has been but also that it needs to reverse if gold is to get the tailwind it needs.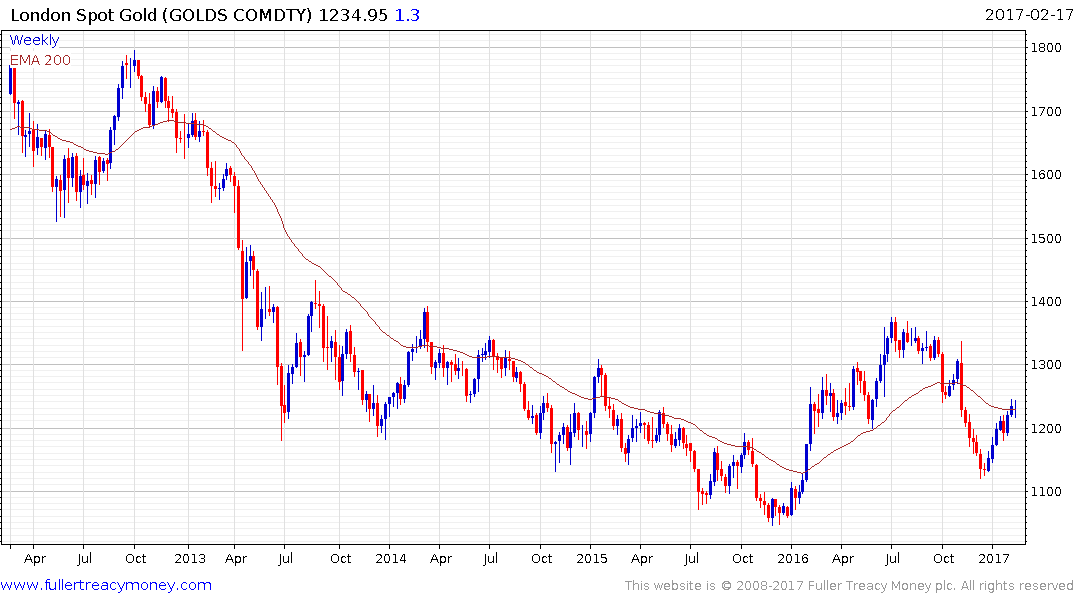 Gold has been ranging in the region of the trend mean following an impressive rebound and needs to sustain a move above $1250 to confirm a return to demand dominance beyond short-term steadying.
Back to top