Email of the day on mass production of graphene
A very interesting article appeared in our local on-line newspaper here in Cambridge. It describes a breakthrough method for printing with graphene, at much lower cost and higher speed than current materials and methods.

This is the kind of breakthrough that will lead to the advances in real-time connected health monitoring that I will be discussing as part of my presentation at Markets Now on January 18.
Thank you for this illuminating article and here is an important section:

Developed by researchers at the Cambridge University in collaboration with city technology company Novalia, the method allows graphene and other electrically conducting materials to be added to conventional water-based inks and printed using typical commercial equipment. It is the first time that wonder material graphene has been used for printing on a large-scale commercial printing press at high speed.

The potential of any new technology is often easy to recognise but the cost of bringing products to market is usually the deciding factor in whether something reaches commercial success. Commoditising graphene is a major breakthrough and should help accelerate the pace at which products incorporating it come to market.

Despite news stories touting the benefits of graphene that have been around for years this is still an infant industry from an investment perspective because of issues with mass production. Most of the companies offering exposure are involved in carbon fibre and have been in base formations for a number of years.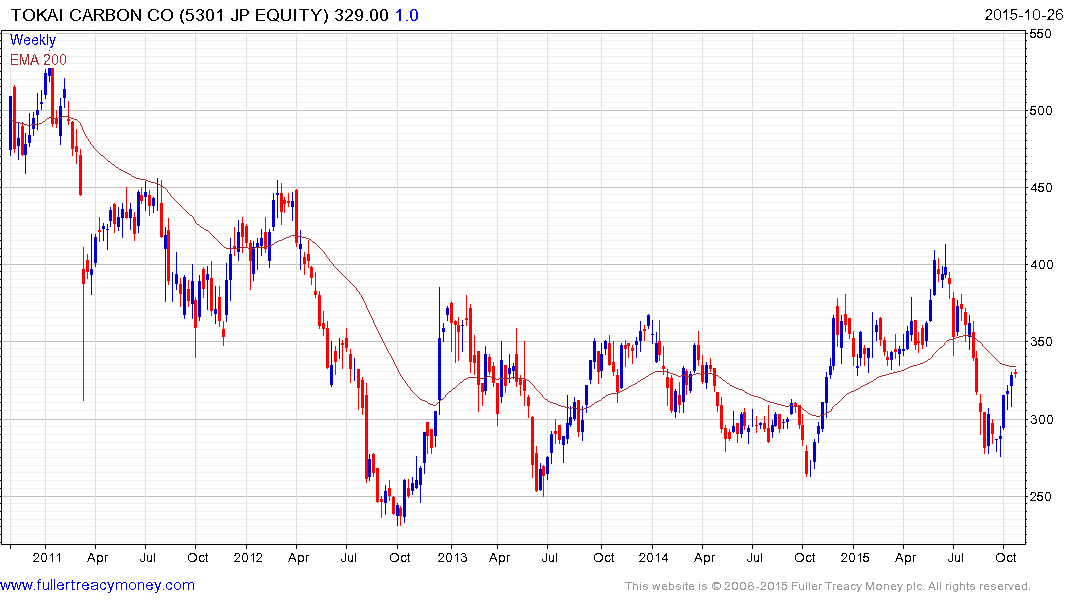 One of the primary plays on the sector, GrafTech International, was acquired by Brookfield Asset Management in August. Elsewhere, Japanese listed Tokai Carbon continues to hold a progression of higher major reaction lows within its base.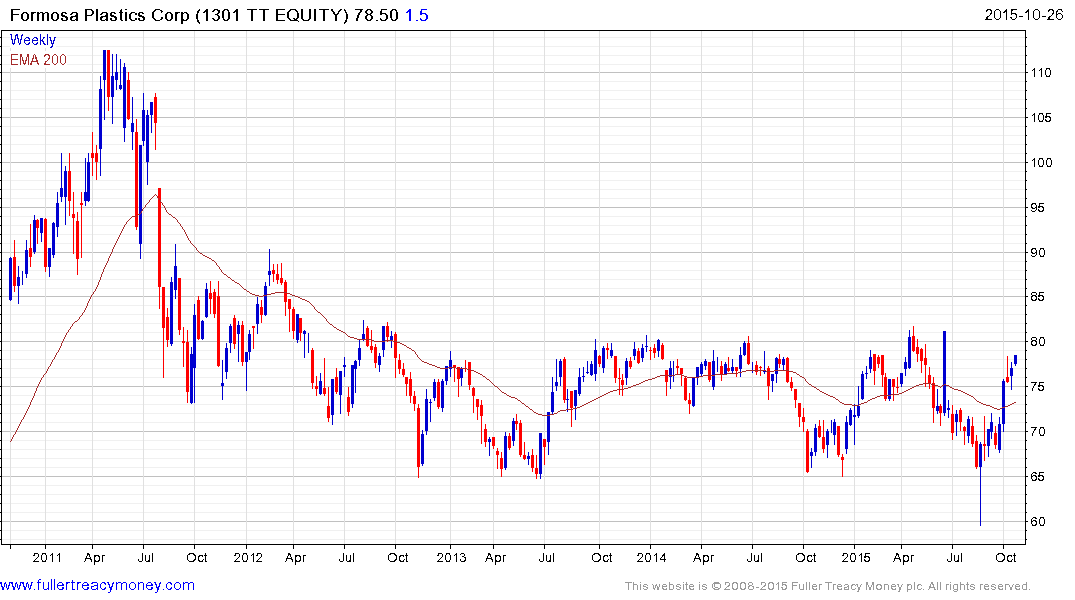 Formosa Plastics which has diversified operations is rallying towards the upper side of its base.
It is entirely possible that new entrants will take advantage of developing technology to dominate this emerging sector but in the meantime the above shares are reasonable bellwethers for how news is being received.
Back to top