Email of the day on how to invest in Africa
Thank you very much for another nice long term video. I think your idea the potential of Africa is very interesting. Would you have any suggestions how to invest to benefit from the growth of Africa? Thanks in advance
Thank you for this email which others may have an interest in. One of the primary challenges in investing in Africa is that there are only about 1700 companies listed on the entire continent. Additionally the shares of most of the listed companies are illiquid. To compound the challenge, many of the companies are linked to the resources sector which means they tend to be cyclical.
The combination of cyclicality and illiquid markets tends to contribute to outsized moves in the latter stages of bull markets as investors chase both yield and returns. The problem is often not with buying but selling when the cycle turns.
With all those caveats Africa is where the vast majority of population growth is going to occur in the next 30 years. Not every country is going to prosper. There are going to be stunning success stories but equally there will be human catastrophes that dwarf anything we have seen to date, simply because of the weight of people. Which of us does not remember the pictures of children starving in Ethiopia in the early 1980s? The population has doubled since then and is still expanding. Improving standards of governance are vital in sorting the wheat from the chaff in terms of market potential.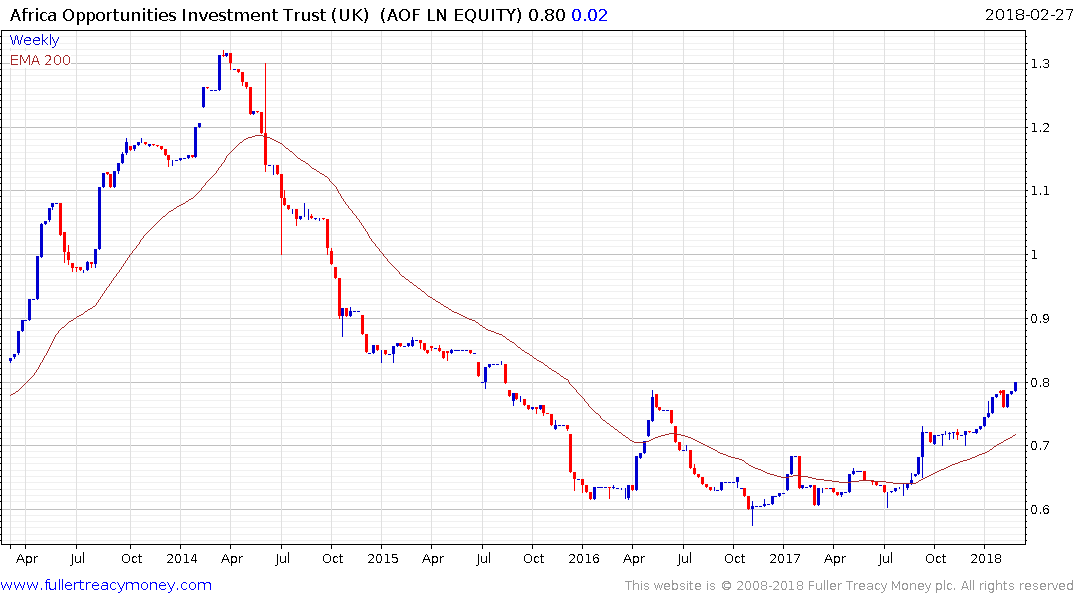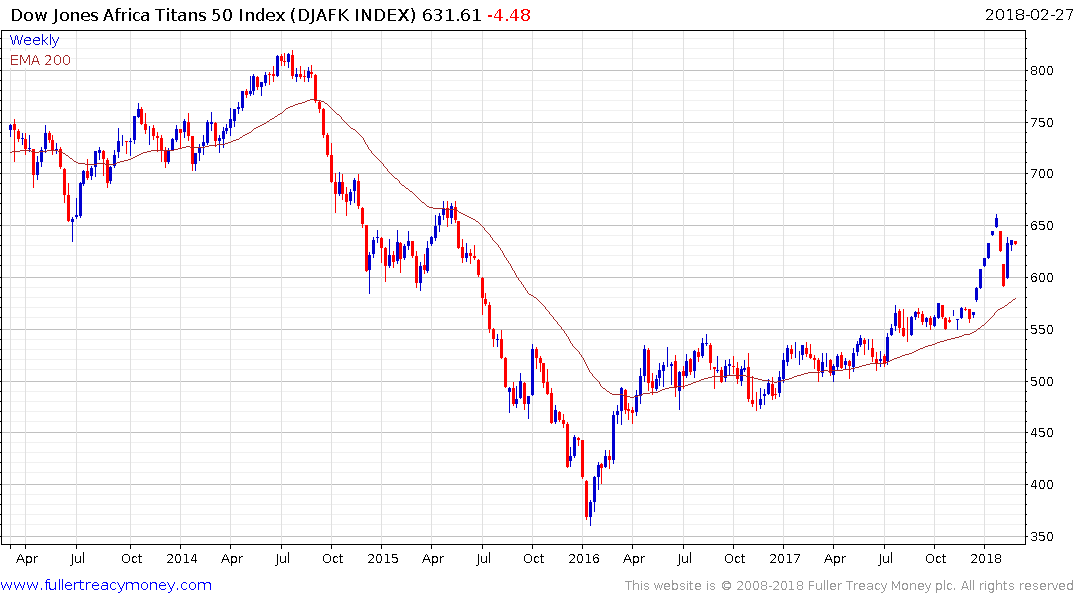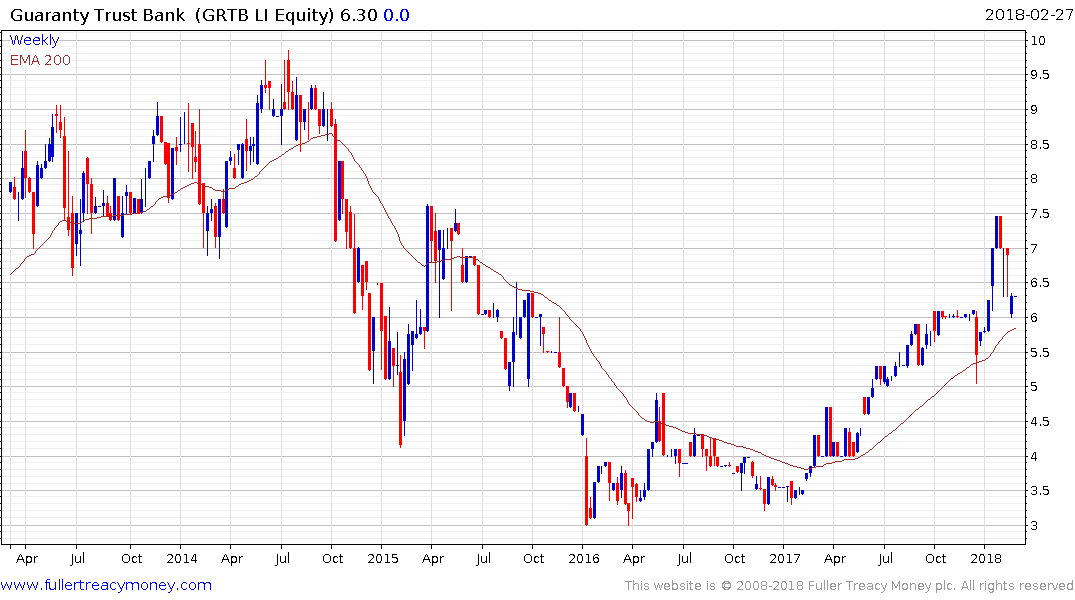 The commonality in the chart patterns of the UK listed Africa Opportunities Trust, the Dow Jones African Titan Index and UK listed Guaranty Trust Bank suggests that the return to performance of the commodity complex is raising investor interest in what might be considered high-beta plays like Africa.
Back to top