Email of the day on funds offering exposure to Chinese A-Shares
In yesterday's message, you showed the big difference between China's A and B shares. Now from the charts, A-shares seem to offer the best opportunities, possible being at the beginning of a bull market. But I understand these are hard to get for foreign investors. Are there funds which are exposed to this market? (personally I own Aberdeen Global Asia Pacific)? Kind regards and thanks for your great daily work,
Thank you for this question which I'm sure will be of interest to other subscribers. David also provided an answer to a similar question on July 23rd. I agree with your conclusion that the A-Share market looks like it is bottoming.
The Aberdeen Global Asia Pacific fund has been performing well not least because of its Indian and South East Asian weightings. However its Chinese positions are Hong Kong rather than mainland listed.
The re-categorisation of the Funds section of the Chart Library makes finding China focused funds easier. Simply choose funds from the main dropdown menu, then Geographic focus, then select China or Greater China depending on your particular focus.

The US listed Morgan Stanley China A-Share Closed-Ended Fund (CAF) is currently trading at a discount of 5.29% to NAV.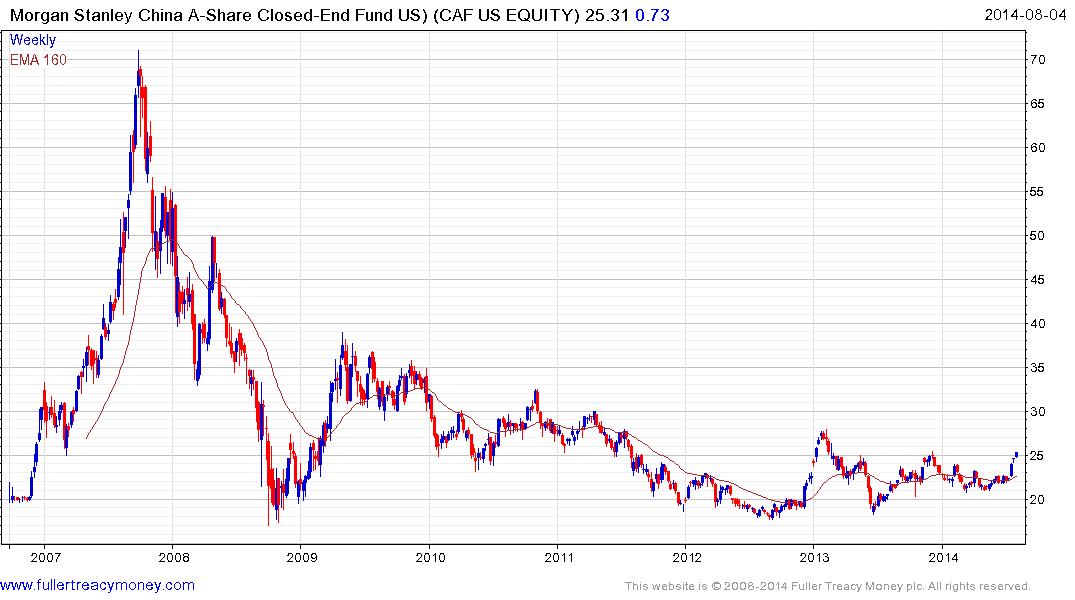 The Hong Kong listed iShares A50 China Tracker (2823) also invests in A-Shares and at almost $10 billion is one of the larger A-Share funds.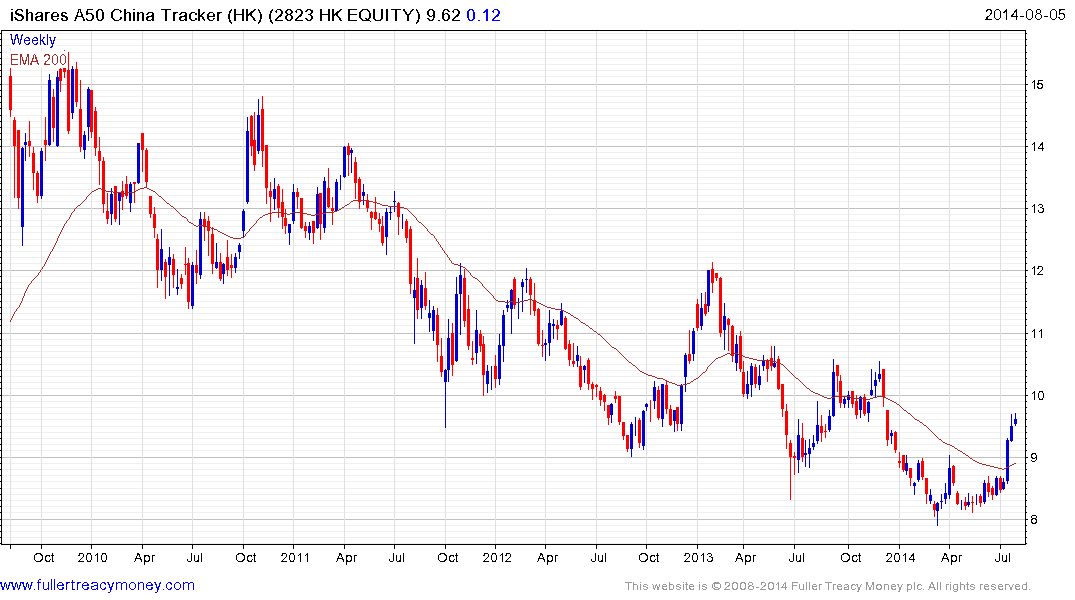 The Bermuda listed Martin Currie China A-Share Fund also invests in A-Shares.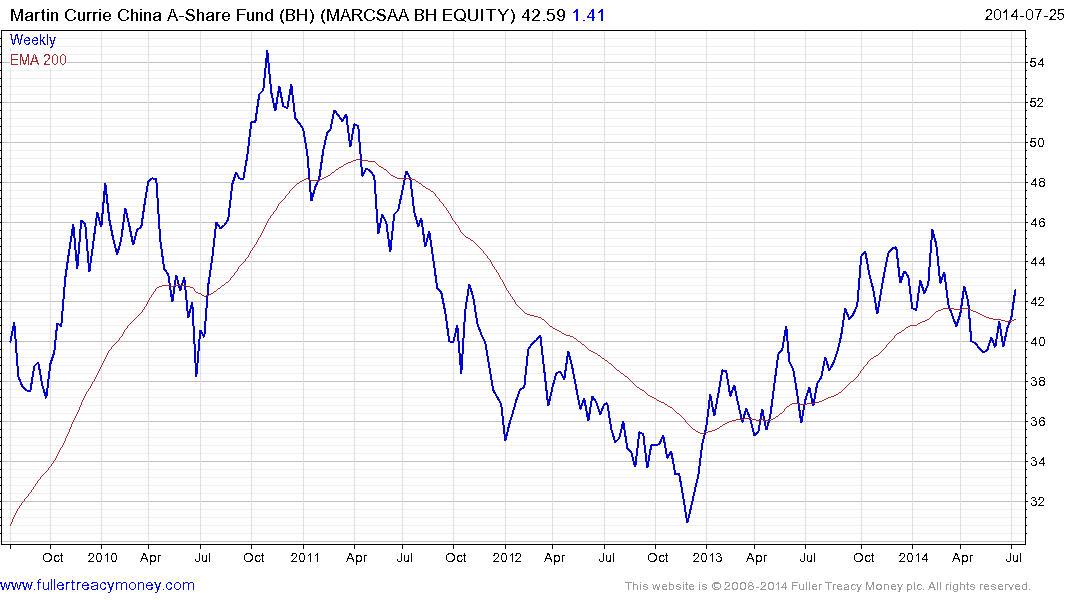 The Cayman Island listed Abn Amro China A-Share Fund has considerably higher fees than the other funds but also invests in A-Shares.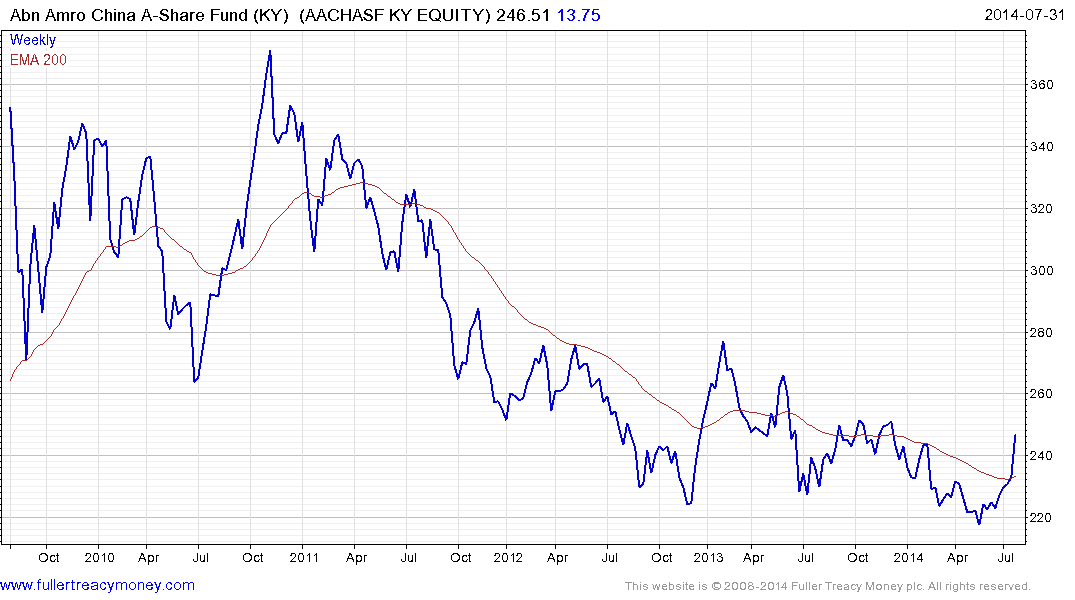 Back to top