Email of the day on cloud computing stocks
I have a simple question. A large number of cloud computing companies seem to show strong growth on the price charts for the last few years. Do you think that this is a fundamentally based trend which will continue, or is it just another dot com bubble?

I am as always addicted to your excellent research and presentation. Watching your video is the first thing I do every morning, and I even have to divide the Friday video into three parts, otherwise I feel deprived on Mondays.
Thank you for your kind words and I am delighted you enjoy the videos. The cloud computing sector has been one of the best performers in this bull market as the app-based economy has flourished on the back of data centre buildouts.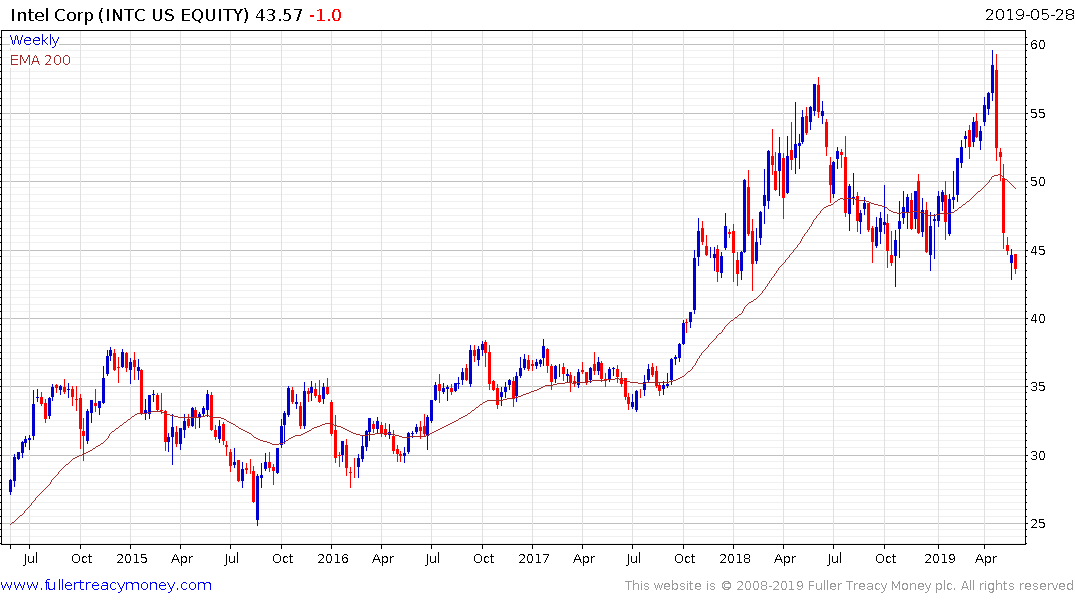 Intel has pulled back sharply recently on concerns investment in data centres was somewhat overzealous last year so a pause in spending is looking likely. Nevertheless, the cost savings migration to offsite servers provides for companies represents the primary bullish case for why the sector will continue to do well, and potential more so in a slowing environment where cost cutting becomes a priority.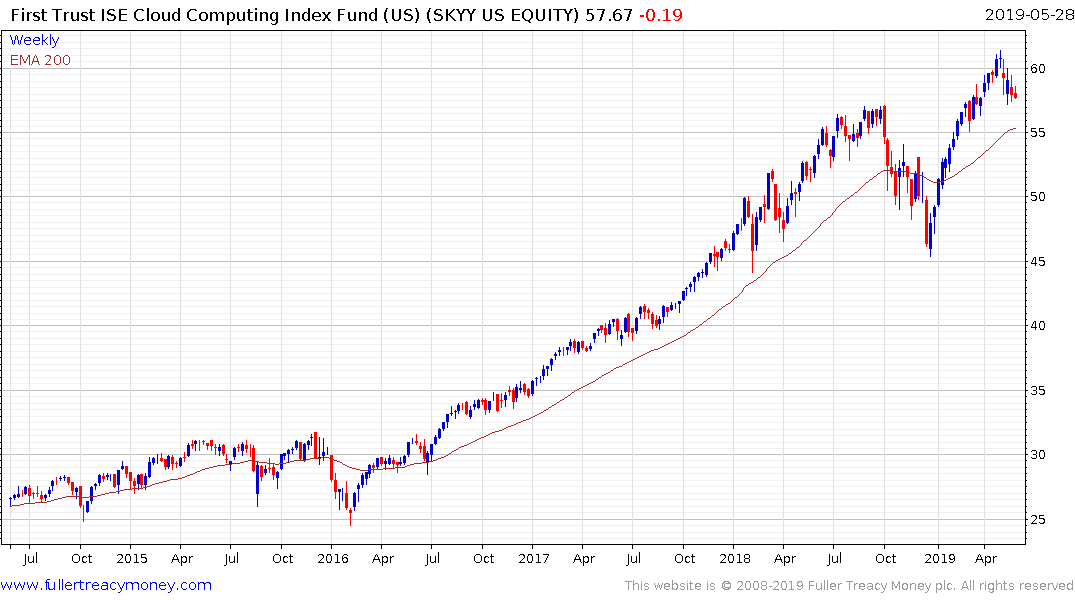 The First Trust Cloud Computing ETF has been a clear outperformer and is currently engaged in a reversion back towards its mean. The big decline last year represented a major trend inconsistency and the outlook now is for some additional volatility. For new money the big question is whether the trend mean represents support or whether buyers will return to dominance at lower levels.
Cloud computing is doing for services businesses what offshoring did for manufacturing. That is not a trend that is about to reverse and believe it is secular in nature. However, it is also a well understood story and valuations are already high. That suggests there is plenty of time for bargain hunting rather than rushing.
Back to top