Email of the day on Chinese online retailers and online universities
Hello as you are familiar with China, what do you think of JD.com? I was also wondering if you could analyze universities who enable you to do their programs online
Thank you for these questions which may also be of interest to the Collective. I reviewed the online retail sector when I was in China in July. It has developed considerably since my last visit two years ago together with online payments, banking and same day delivery services. Here is a link to Comment of the Day on July 25th.

This article from Bloomberg highlights the fact that Chinese consumer confidence hasn't been this high in nearly 20 years.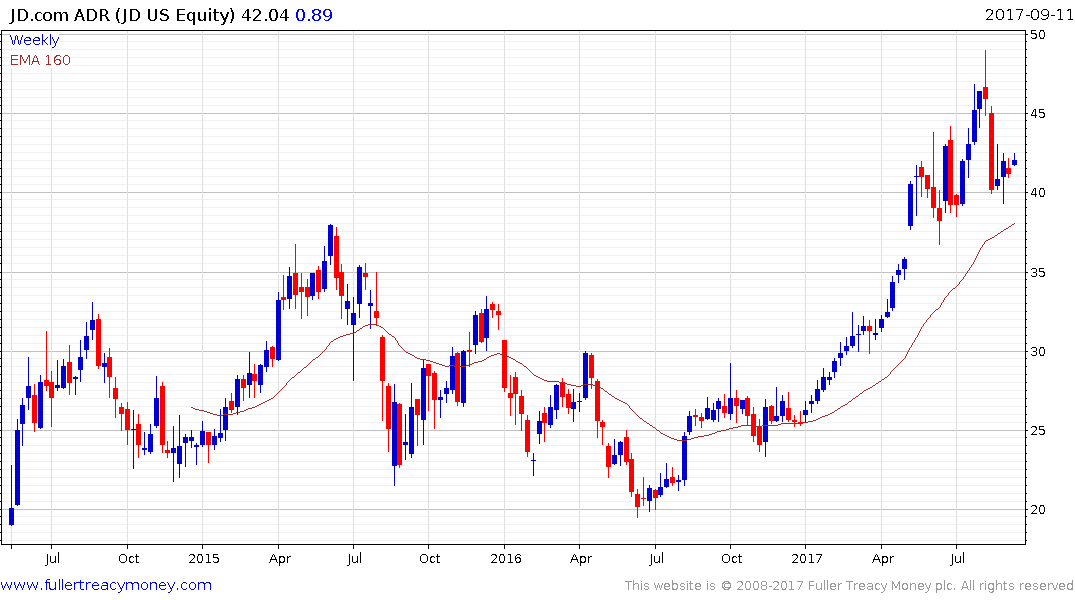 JD.com pulled back for much of August; unwinding much of its overextension relative to the trend mean in the process. It found support near $40 three weeks ago and a sustained move below that level would be required to question medium-term scope for additional upside.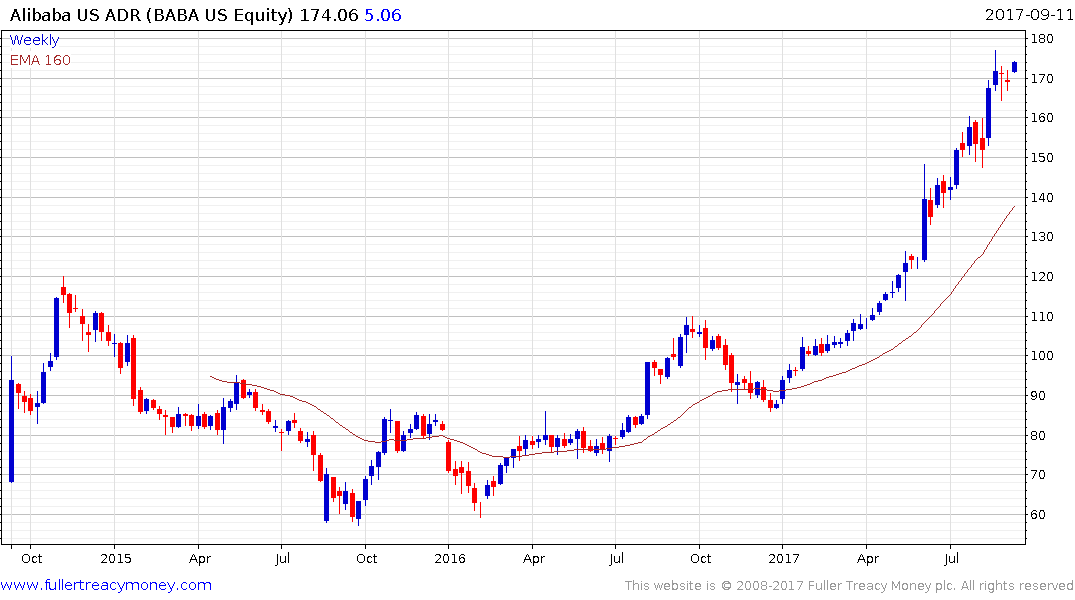 Alibaba remains in a steep but consistent uptrend and, while it is likely to unwind its overextension relative to the trend mean in due course, a clear downward dynamic would be required to check momentum beyond brief pause.


Tencent spent most of August ranging in a relatively similar manner to the consolidation in June and a sustained move below HK$310 would be required to suggest a change to the medium-term trend's consistency.

Turning to universities offering online programs please see Comment of the Day on June 7th for a review of the sector.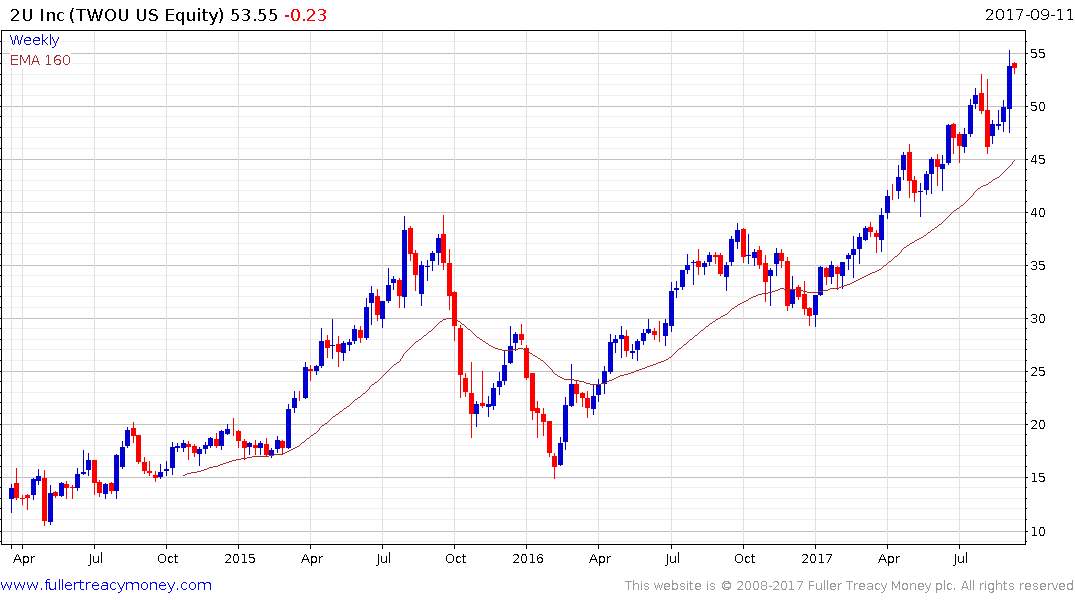 2U Inc is a company that delivers the technology allowing universities to deliver course material online whether as part of an offline course or as a wholly online experience. The share remains in a consistent medium-term uptrend.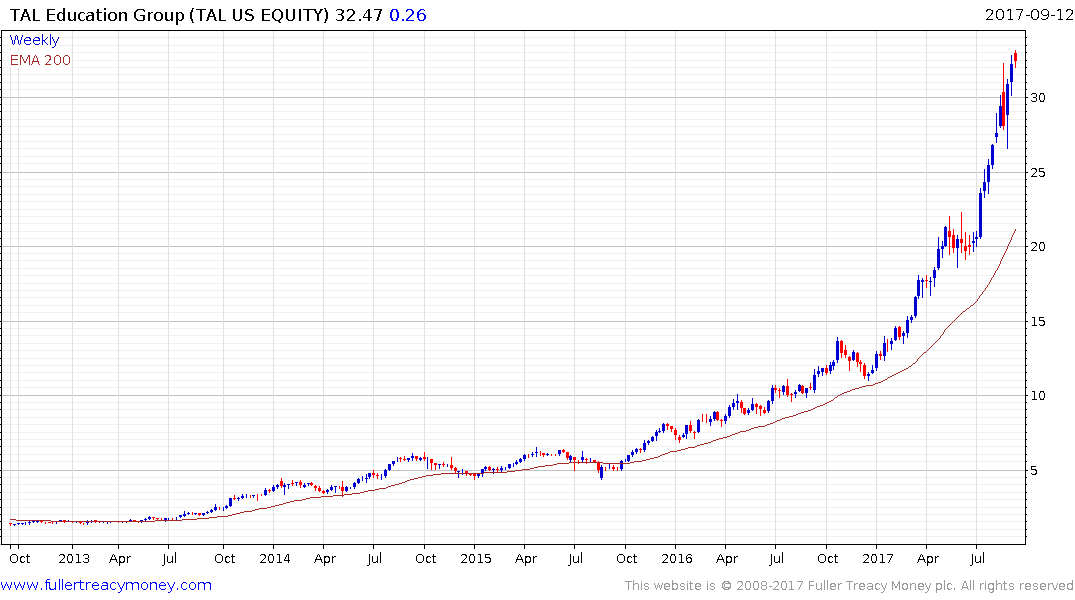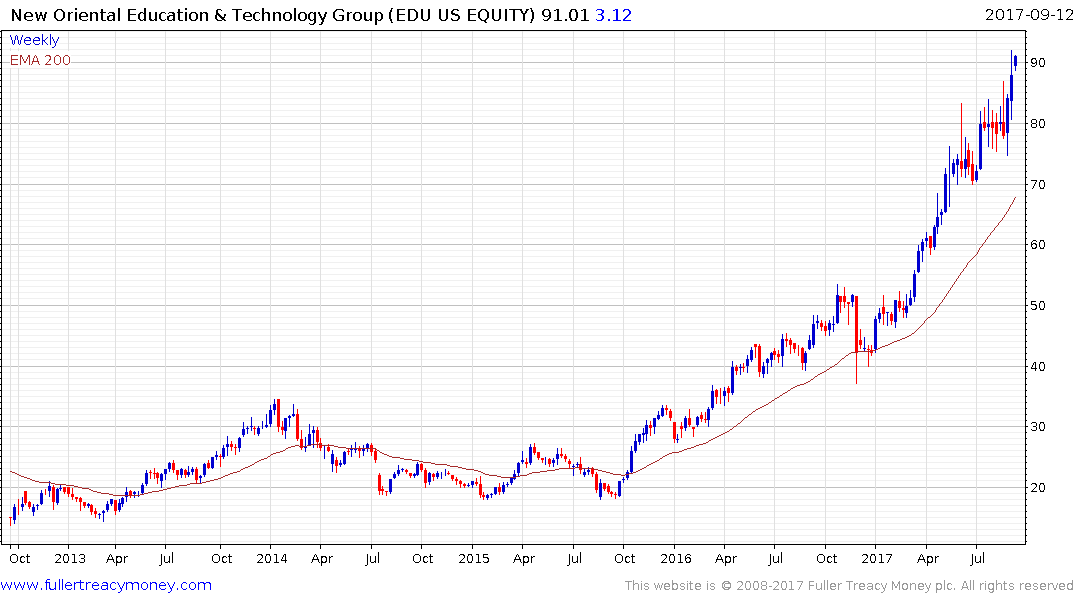 Both of China's online education companies, TAL Education and New Oriental Education continue to accelerate higher.
Back to top