Email of the day on China muddling through
The following extracts from an article by Professor James Laurenceson, deputy director of the Australia-China Relations Institute at the University of Technology, Sydney should help subscribers have confidence in China investments.

"With China now having the world's largest economy in terms of purchasing power, we should be cheering them on.

The World Bank says that between 1980 and 2011, the number of people living in poverty in China fell by 753 million. That's nearly two and a half times the population of the US, and an outcome unparalleled in history.

The World Trade Organization says that China's share of world's goods exports has risen from 1.2 percent in 1983 to 12.1 percent in 2013. It's now the world's largest trader.

The Boston Consulting Group found that when utilities and other costs are added to sharply rising wages, manufacturing costs in China are now only four percent less than in the US.

To boost productivity, privatisation isn't crucial; competition is the way that China's government is currently muddling through reforming the financial sector.

?In 2015, yes, China will muddle through. And it will do so again next year."
Thank you for this interesting article and the topical excerpts: Muddling through can also be described as being willing to both make mistakes and being committed to learning from them. If learning that competition is to be fostered is an abiding success, then the recent crackdown on corruption might also be viewed in that light.

Some interpret the recent tightening of controls on the media and freedom of speech as well as selective punishment for moral and financial transgressions to be a retrograde step in terms of standards of governance. Others view it as a necessary process to improve the efficiency of the state owned sector not least versus their privately owned competitors.

This tends to be a regular topic of conversation around our dinner table. The concentration of power in the hands of Xi Jinping is occurring at such a rapid rate that various people tend to have very different reactions to the implications. The main question is to what end he will turn this power once the corruption crackdown has run its course. Unfortunately the range of potential outcomes is wide and totally subjective at this stage.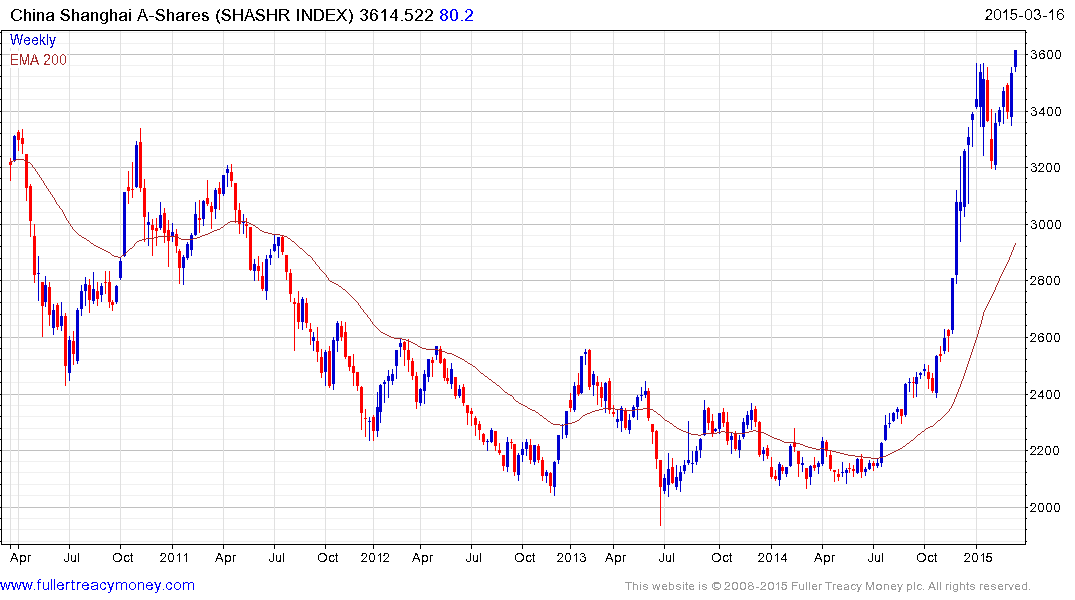 For the most part investors tend to view the crackdown on corruption and support for greater competition as a positive development. The Shanghai A-Shares Index hit a new recovery high today and a clear downward dynamic would be required to question current scope for additional upside.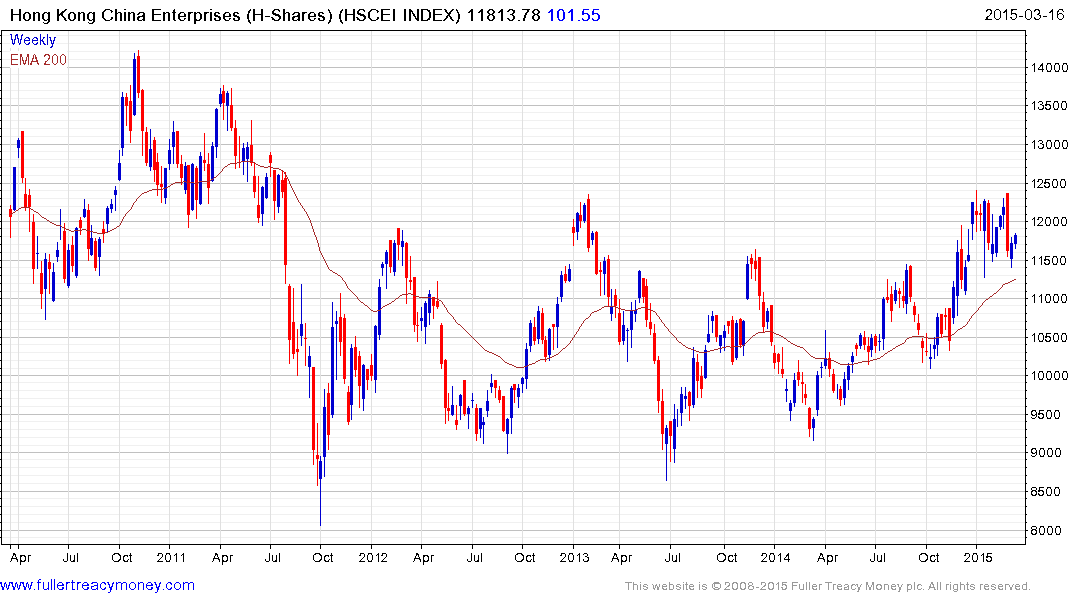 The Hong Kong listed Hang Seng Enterprises Index (H-Shares) found support last week in the region of the 200-day MA and a sustained move below 11,500 would be required to question potential for continued higher to lateral ranging.
Back to top