Email of the day on Canadian cannabis stocks
Pot luck... If the Canadian government continue to support AND passes legislation favorable to the development of the cannabis industry, some companies may have exponential growth, My pick has been Canopy on the TSX and I will continue to hold it.
Thank you for highlighting Canopy Growth Corp which as you point out is one of Canada's most popular vehicles for expressing a view on cannabis. Canada is home to a significant number of recreational cannabis and cannabis related pharmaceutical start-ups, which as you say. would benefit from favourable legislation. You never know before the bull market ends there may be calls to exchange the maple leaf for something even more commercial than maple syrup.

Legislative considerations aside, the short-term risk is that supply is increasing sharply and wholesale prices of the commodity are at risk of compression. This article from 247wallet.com carries more information on this topic. Prohibition forced production to be centred where growers could ply their trade without undue oversight. Legalisation will allow this lucrative cash crop to be grown in areas best suited to its cultivation as well as in high tech greenhouses. For example there was a time when Kentucky was referred to as the Hemp state and yet it is only now beginning to rebuild production capacity.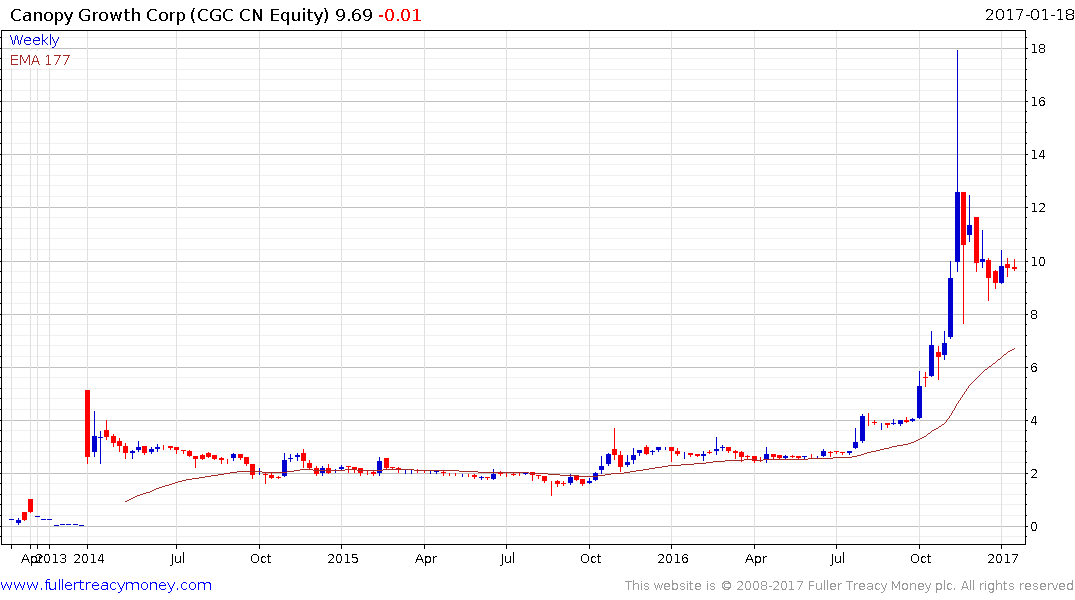 Canopy Growth Corp spiked higher following the November election result and has been engaged in some consolidation of that move since. It has returned to test the broad progression of higher reaction lows and will need to at least hold the region of the trend mean if potential for additional upside is to be given the benefit of the doubt.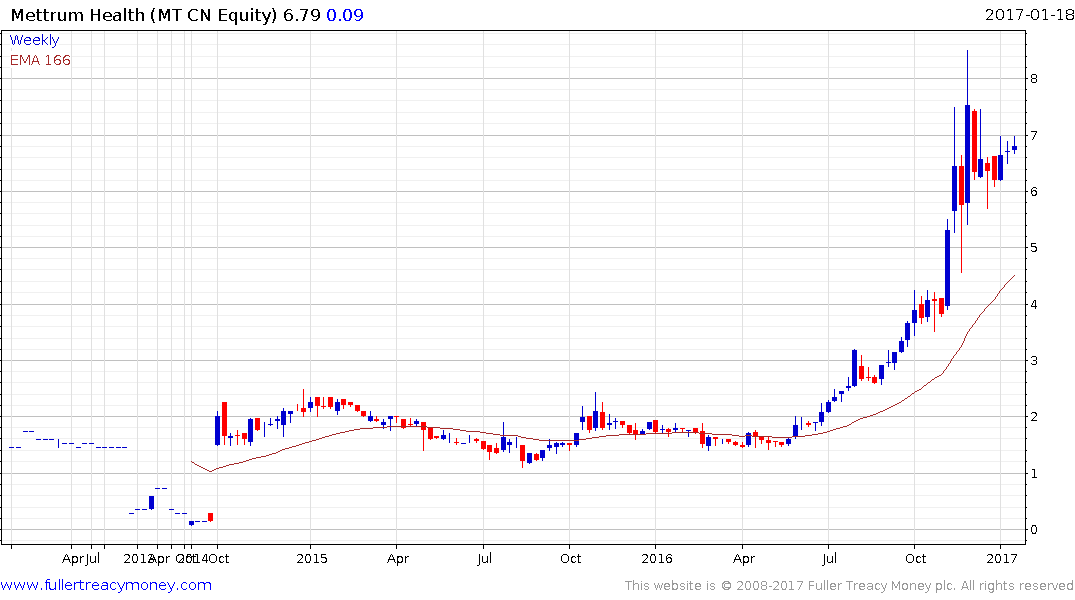 Aphria successfully bounced from the region of the trend mean while Mettrum Health has so far held the majority of its gains during its consolidation.
Back to top