Email of the day on bond indices:
I hope you are both keeping well? I would be very grateful if you would add some global bond indices to the chart library, I would propose: Citi WGBI TR Barclays Global Aggregate BofA Merrill Lynch Global High Yield JP Morgan EMBI Global Barclays World Govt Inflation Link My apologies if these, or similar, are already loaded, if so a point in the right direction would be appreciated. Many thanks
Thank you for these suggestions we continue to thrive on the challenge provided by the market. Unfortunately we are somewhat limited in what bond indices we can add to the Chart Library because investment banks tend to jealously protect access to their data. Over the years this has meant we have added a number of indices from different providers to reflect different parts of the market. The vast majority of bond indices, whether they refer to investment grade or high yield, US, EU, UK, Asia or global prices, yields or spreads can be found in the Income, Property, REITs and Fixed Income section of the Library.

We added the Barclays Global Aggregate Corporate Total Return Index (USD) and the Barclays World Government Inflation Linked Bond 1 to 10-year Total Return (USD) Index to the Library from your list above.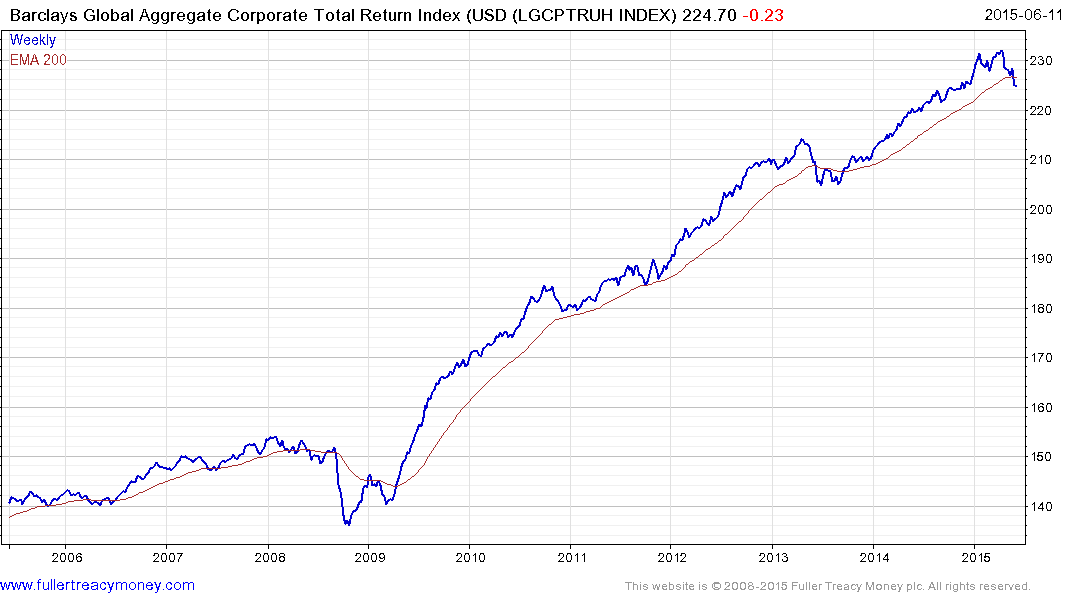 The Barclays Global Aggregate Corporate Total Return Index (USD) has fallen back below its 200-day MA for only the 2nd time since 2008 and will need to sustain a move back above it if the medium-term uptrend is to be reasserted.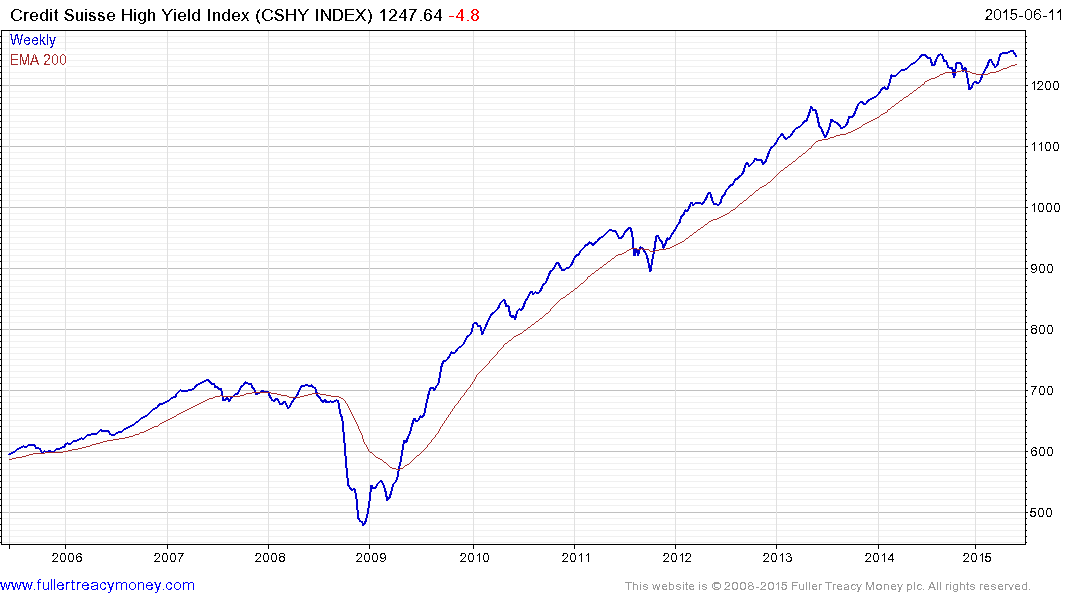 The Credit Suisse High Yield Index has lost momentum over the last 18 months following what has been an impressive move. As we say at The Chart Seminar, a larger range following a consistent trend is seldom a reliable continuation pattern.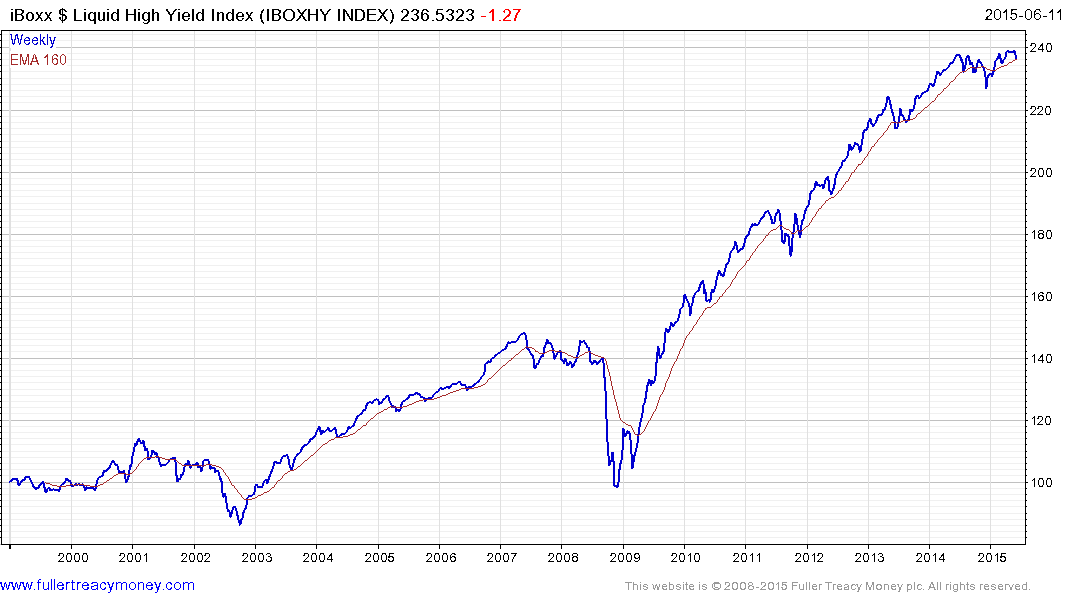 The iBoxx USD Liquid High Yield Index has a similar pattern.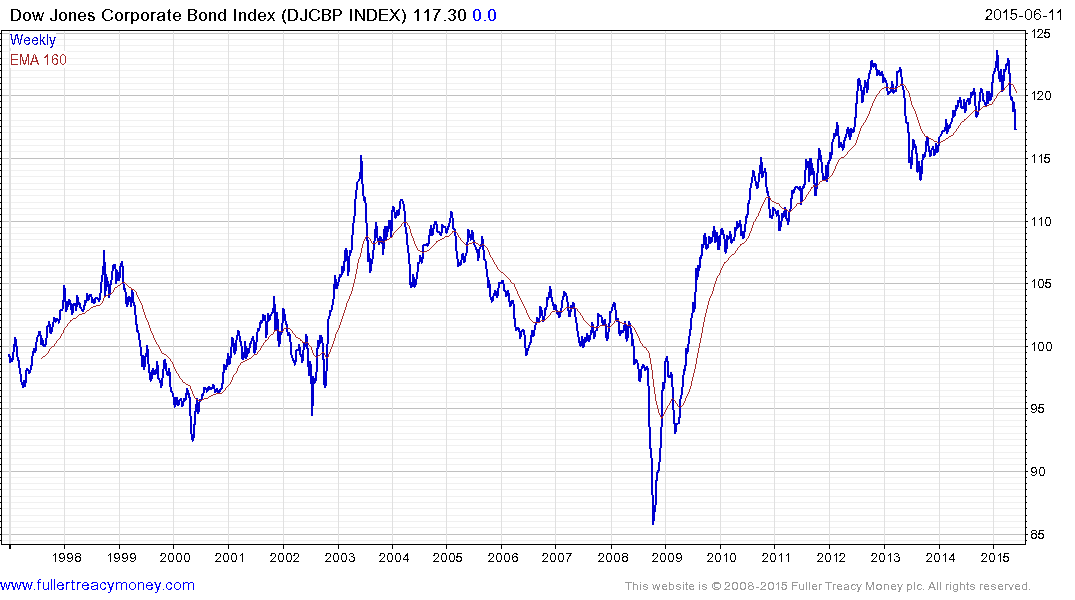 The Dow Jones Corporate Bond Index of liquid US investment grade prices has also lost momentum, but over a longer timeframe and historically has not done well when interest rates rise.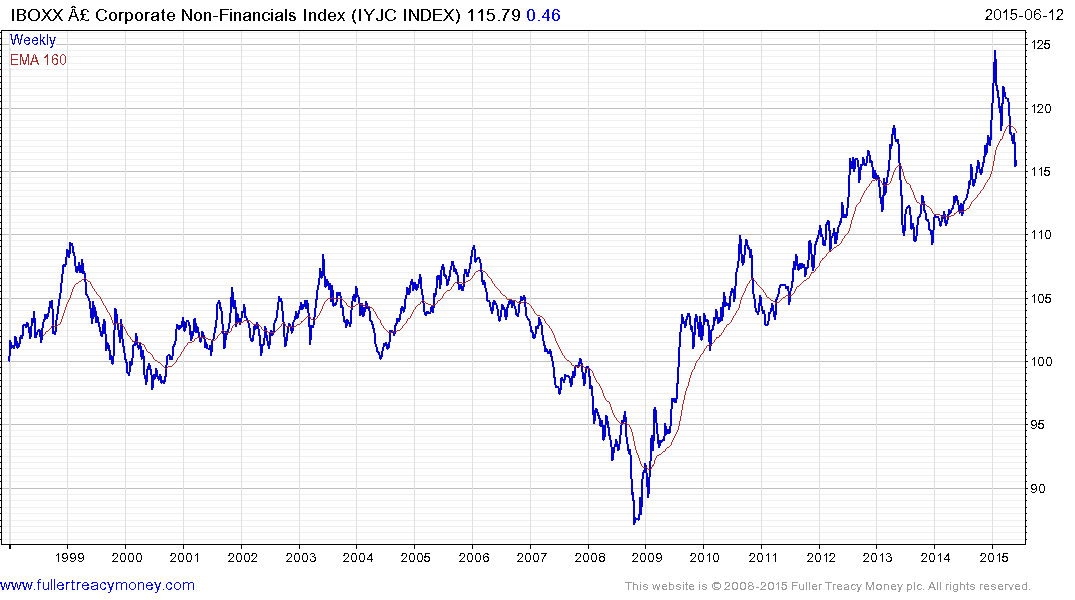 The iBoxx GBP Corporate Non-Financials Index accelerated to its January peak and has experienced its largest pullback since 2008. The 115 area may offer near-term support but a sustained move above 118 will be required to begin to repair the technical damage already sustained.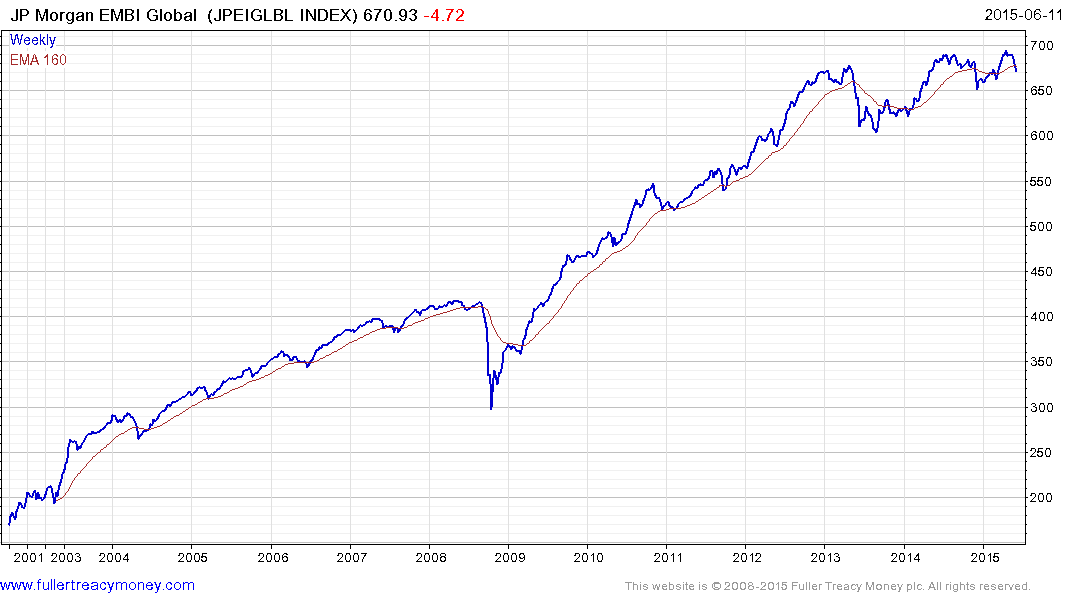 The JP Morgan EMBI Global Index exhibits a rising wedge characteristic over the last two years consistent with Type-2 top formation development.
Back to top