Email of the day on a mainland China focused ETF
I was wondering what your thoughts were on the iShares Chinese A-shares tracker (FTSE/Xinhua China A50 (XIN9I index) on your web site. It looks to me like it might be finishing its lengthy base. Where would be a good point to buy from a technical point of view?

Keep up the great work,
Thank you for this question of general interest. China has some of the lowest valuations of any market amid uncertainty relating to the reorientation of the economy away from infrastructure development and low cost manufacturing.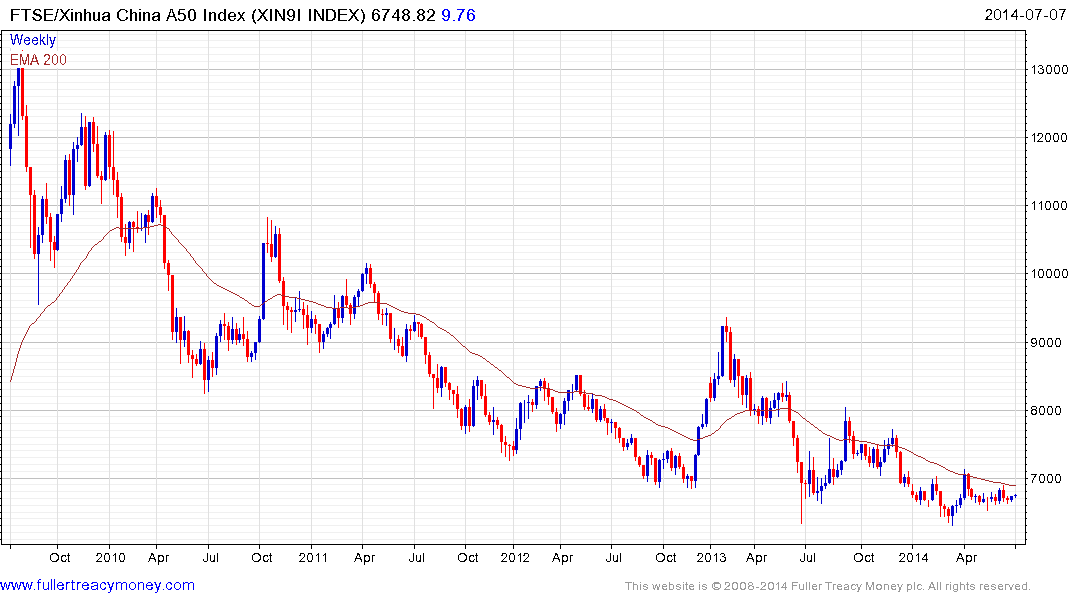 The FTSE/Xinhua China A50 Index has been trending lower for five years. The volatility of the decline has decreased since July last year but the progression of lower rally highs remains intact. From 2009, the Index has experienced a number of rallies about the MA which have not been sustained. The potential for another rally is improving but we will not be able to conclude that the base has been completed until the Index finds support in the region of the 200-day MA following the breakout.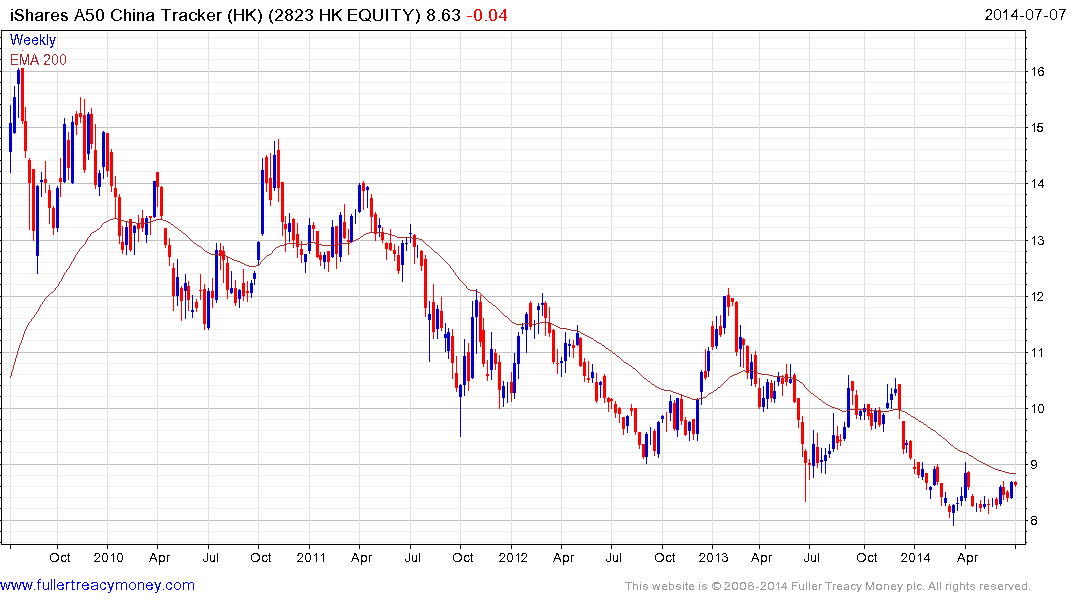 The iShares A50 China Tracker (2623 HK) is listed in Hong Kong and tracks the above Index.
Back to top