We have had prices for 1 carat flawless diamonds in the Chart Library for some time but a subscriber recently asked if we could add prices for rough diamonds, since these represent the bulk of global trade in the stones. Bloomberg recently added rough diamond prices from polishedprices.com so I have added the data series to the Chart Library.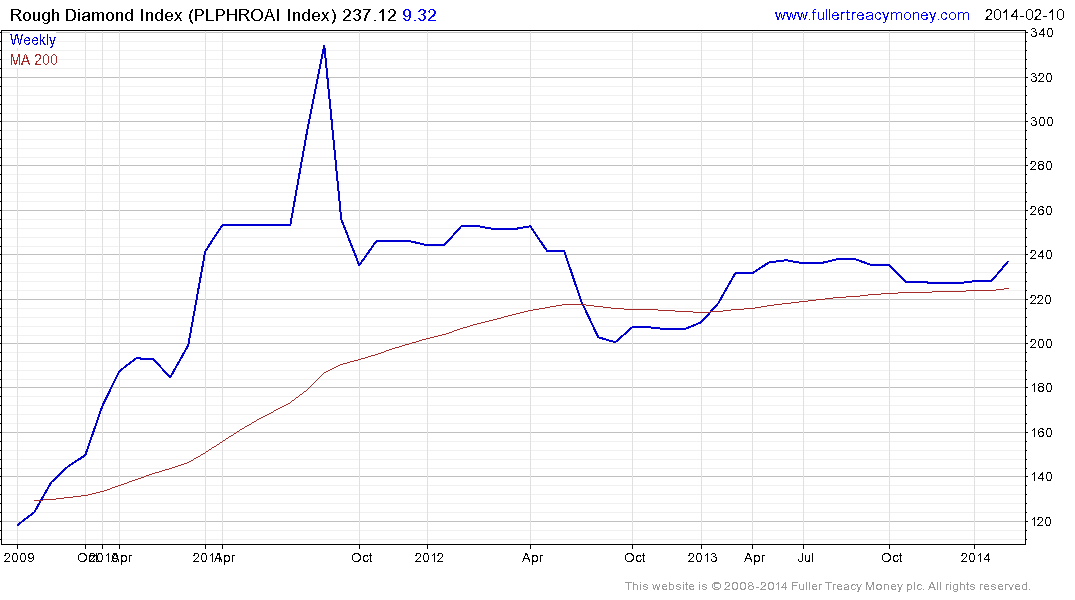 Average 1-carat flawless diamond prices have lost downward momentum over the last year and have rallied to test the region of the 200-day MA over the last month. A sustained move above the trend mean will be required to suggest a return to demand dominance beyond the short term.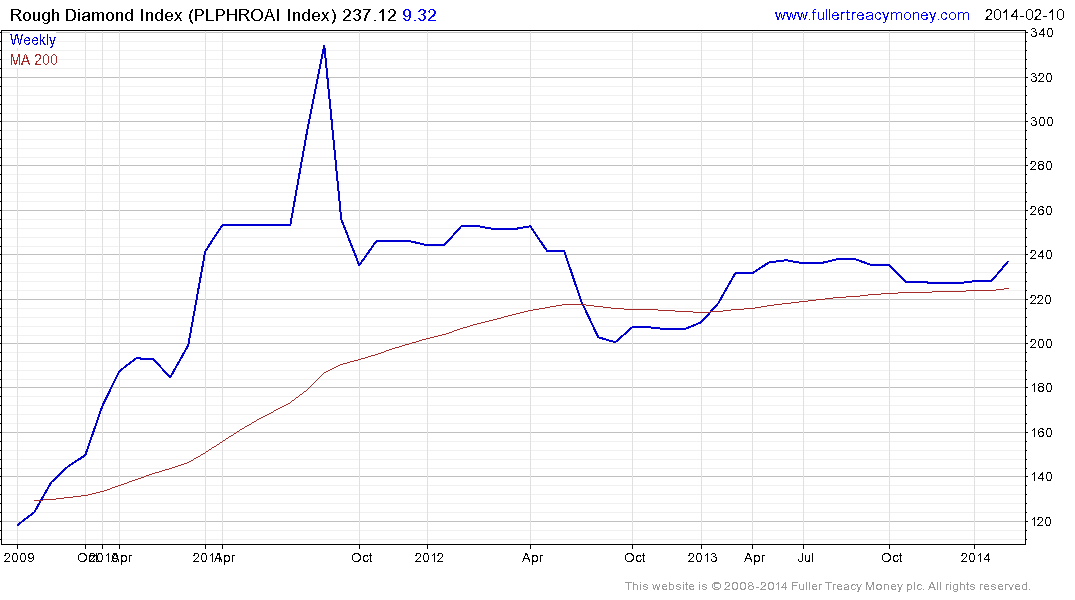 Pricing for rough diamonds was spotty before 2010 so there are some gaps in the data but they also hit an important peak in 2011 and have stabilised over the last year above $200. A sustained move below $225 would be required to question medium-term scope for additional higher to lateral ranging.
Diamond miners have not been immune from the issues that troubled the wider mining sector. While the success of a diamond mine is often predicated on whether it can find large stones, some commonality is evident in the chart patterns of some of the pure-plays.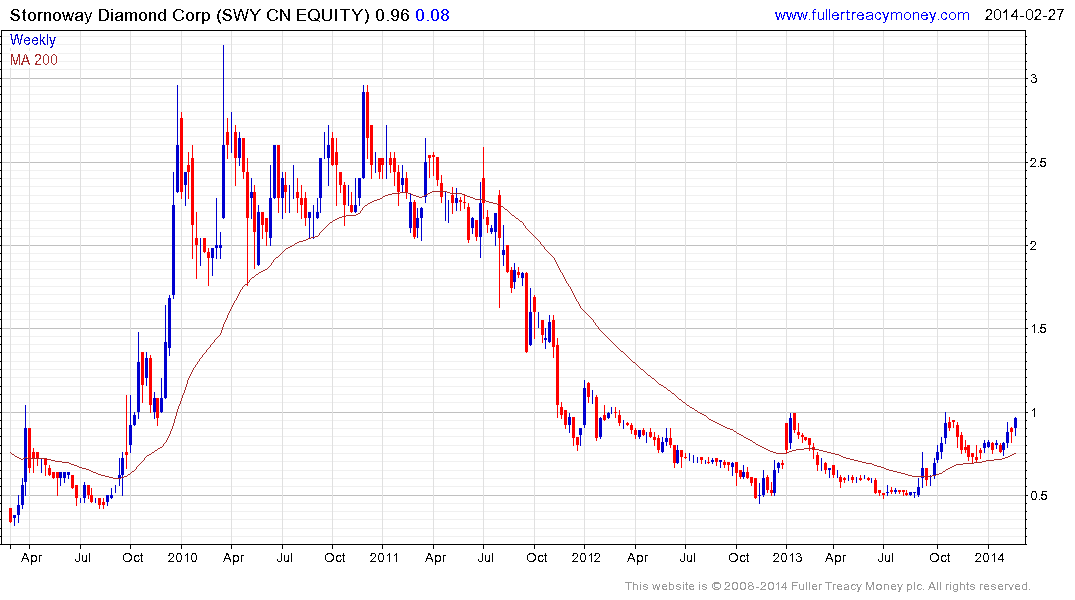 Canadian listed Stornoway Diamond Corp has one of the more consistent chart patterns. It found support near C50¢ from late 2012 and has rallied over the last month to test the upper side of its base near C$1. A sustained move above that level would suggest a return to medium-term demand dominance.
Back to top