On October 10th I reviewed the constituents of the Autonomies section of the Chart Library. At the time approximately half were trading above or in the region of their 200-day MAs, while the remainder were in varying stages of trend deterioration. Since then the wider market has rebounded impressively, the Japanese market has been given a new injection of liquidity and the US Dollar has been quite firm. I clicked through the constituents once more this morning to identify those exhibiting relative strength.

The clearest commonality is in the consumer staples and healthcare sectors which have seen an increasing number of shares move to new highs. I recreated the consumer section from my Favourites in the Chart Library in order to take a wider look at the global sector and the same commonality is evident.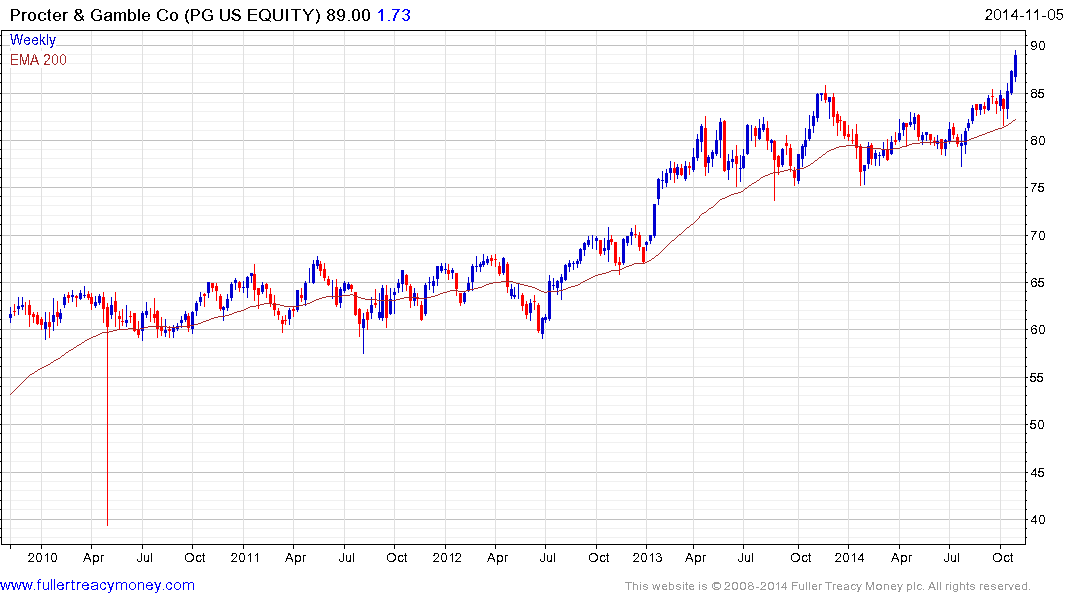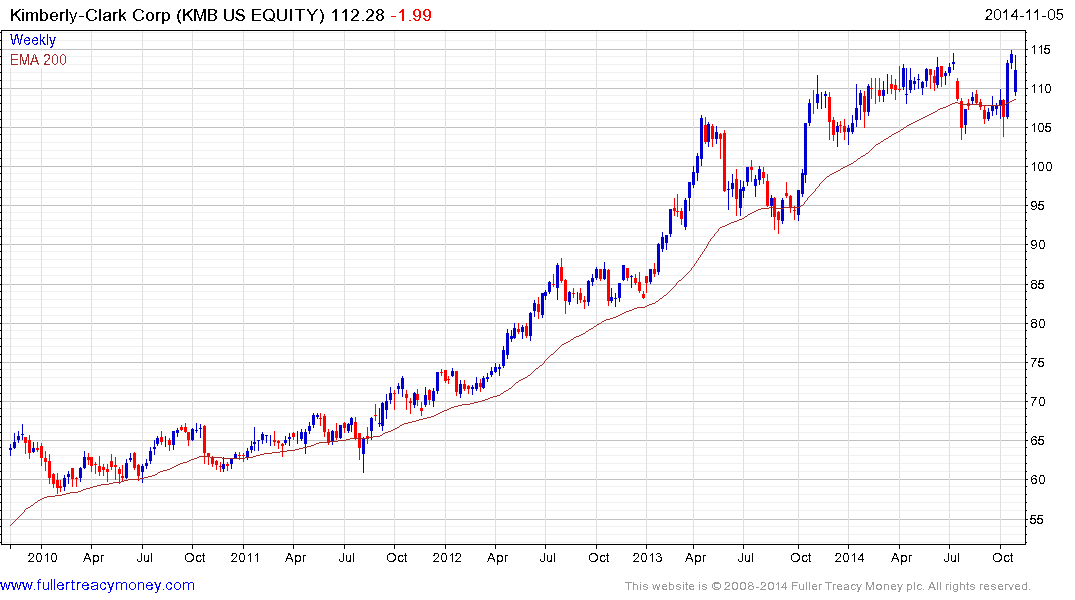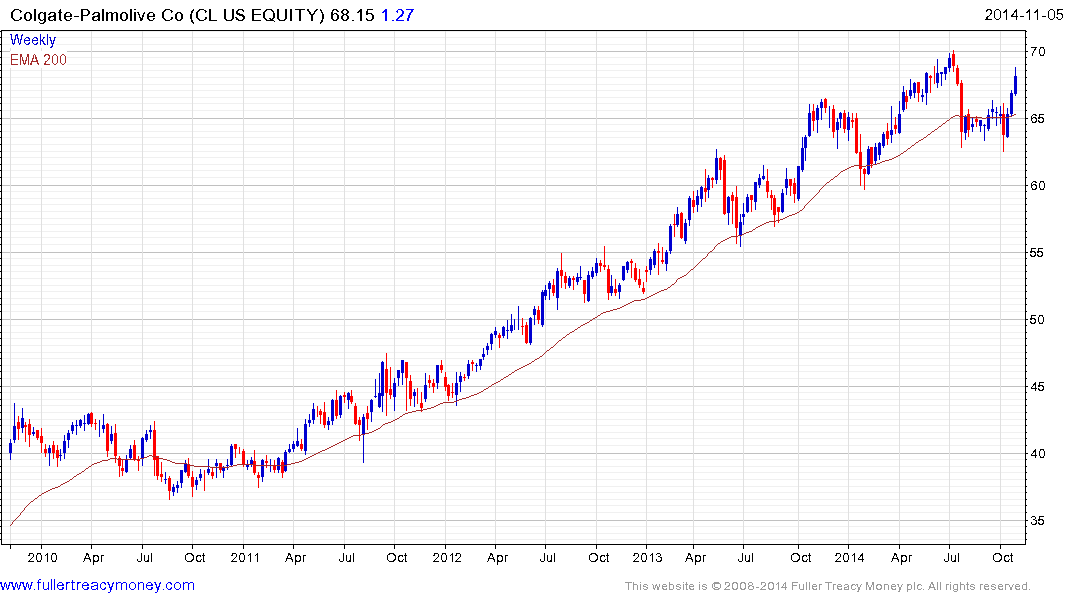 Among Autonomies, Johnson & Johnson, Procter & Gamble and Kimberly Clark rebounded impressively to hit new highs and while somewhat overbought in the short term, a sustained move below their respective 200-day MAs would be required to question medium-term scope for additional upside. Colgate Palmolive has also firmed in the region of its 200-day MA and looks more likely than not to break out to the upside.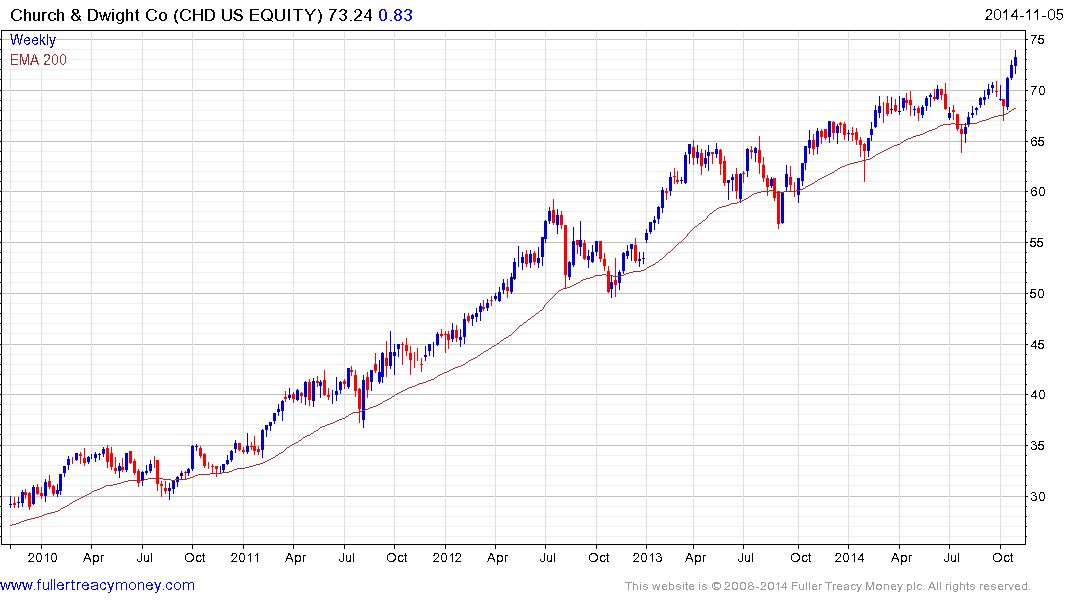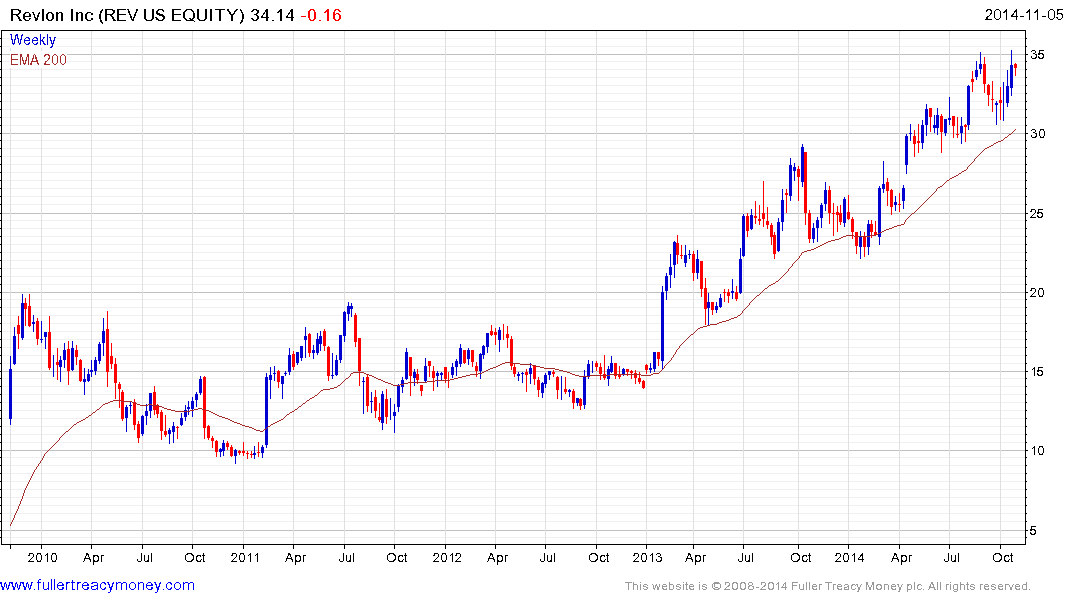 Elsewhere, Church & Dwight, Givaudan and Revlon share similar patterns and are all somewhat overbought in the very short term.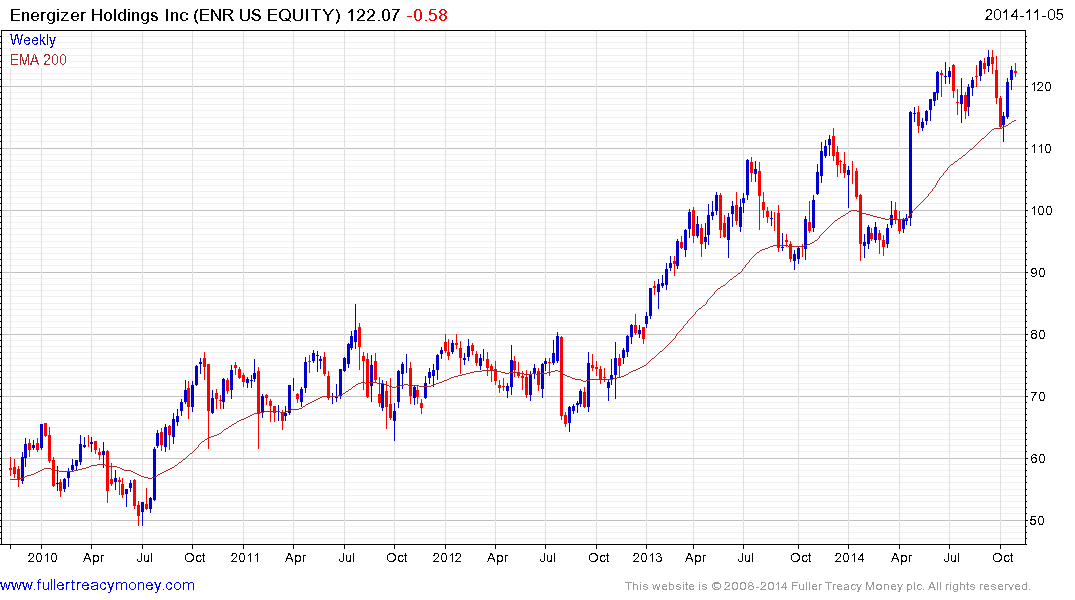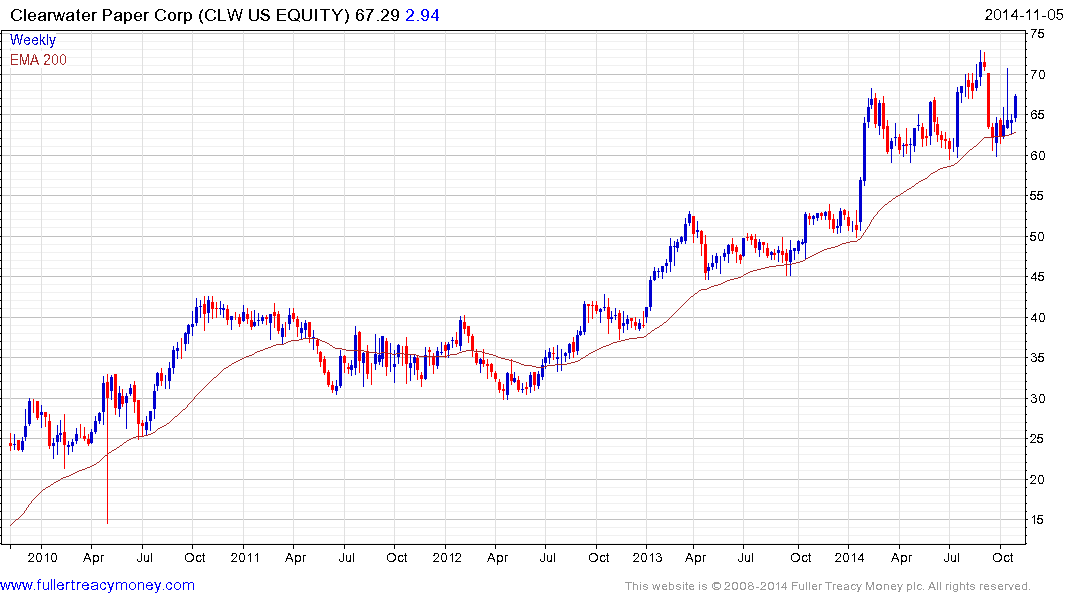 Energizer Holdings and Clearwater Paper have been ranging for much of this year but both firmed in the region of their respective 200-day MAs over the last few weeks.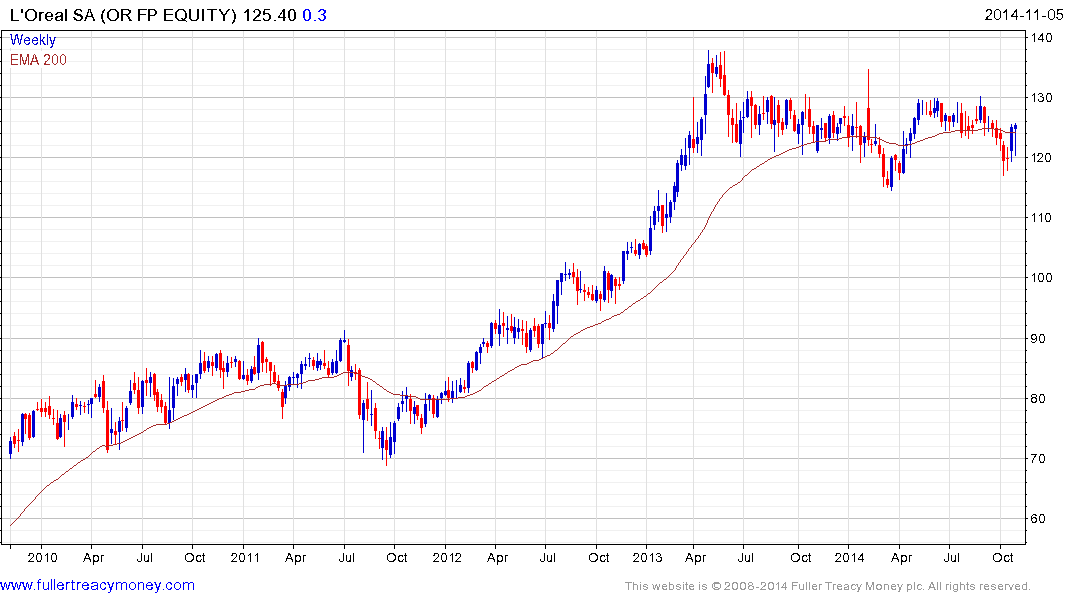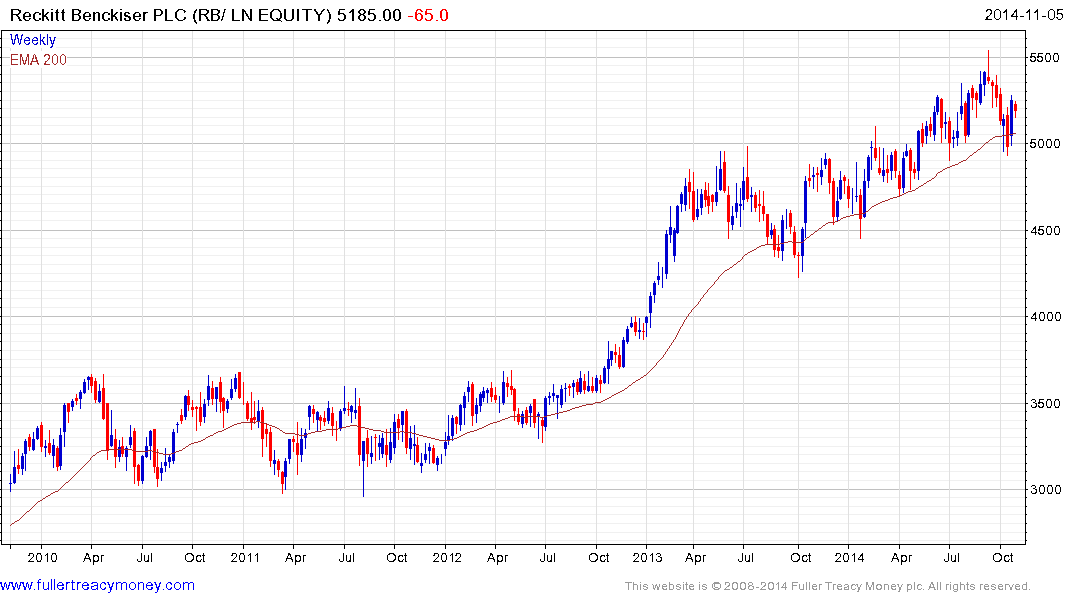 Among European shares both L'Oreal and Reckitt Benckiser have firmed in the region of their MAs.
Back to top