China Wants Its Stock, Bond Markets to Step Up Funding Role
This article from Bloomberg News may be of interest to subscribers. Here is a section:
"We need to create a strong capital market," Guo Shuqing, the country's chief financial regulator, said at the National People's Congress, China's top legislative session which wrapped up last week. "We could do more work especially in the capital market -- stock market, bond market -- for direct financing."

China is trying to transform how it funds its economy after decades of relying on state-run banks that benefit from the implicit backing of the nation's treasury -- but tend to direct most loans to other government-owned companies. The difficulty that small and private firms have in securing funding was one reason for an explosion of shadow-banking, and the rapid increase in debt and risk that came with it.

Spurred to act by a record $34 trillion debt pile, authorities in recent years have cracked down on risky loans, squeezing businesses that relied on such funding. While leaders including Guo have called on the banks to do more to finance private companies, lenders are grappling with their own concerns about loan quality and default rates. Even so, outstanding banks loans in China have increased by about 27 percent since 2016, while capital-market funding rose by around 15 percent.

"We shouldn't put all the pressure on banks," Xu Kuijun, an NPC delegate and vice president at Bank of China Ltd. In Shanghai said in an interview at the sidelines of the gathering. "We have to rely more on direct financing, and capital markets should do more."
There is nothing says "We are done with tightening" quite like the statement "capital markets should do more". The dominant policy narrative in China for the last three years has been the need to curtail speculation and most particularly in the shadow banking sector.
That policy has been highly successful with the shadow banking sector, basically eliminated from speculative issuance. The cost has been a slowing economy, declining consumer sentiment, banks credit has been contracting and the stock market has been moribund.
A point I have made in the past is that bull markets in China are state sponsored. This bull market is now state sponsored and that suggests the market has ample scope to outperform for at least the next six months.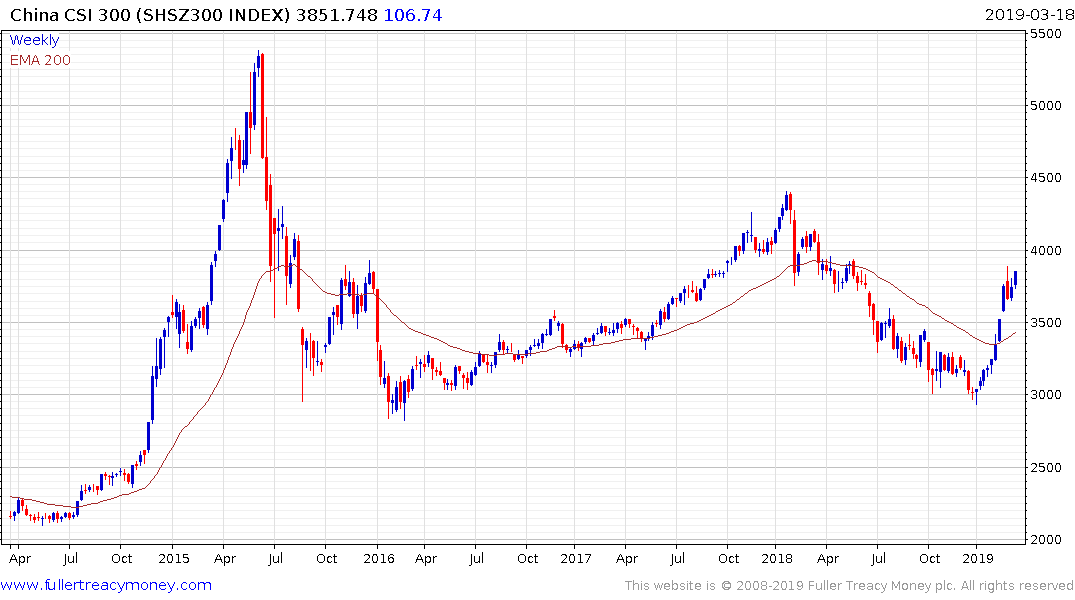 The CSI 300 Index rallied impressively today to test the upper side of its short-term range and a break in the sequence of higher reaction lows will be required to check momentum.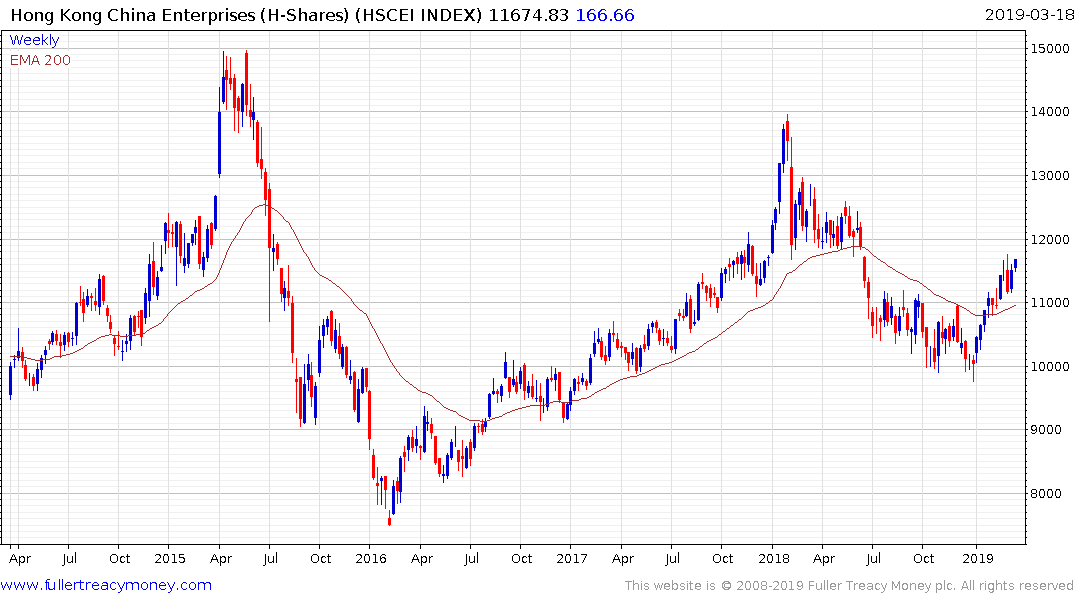 The H-Shares Index continues to exhibit first step above the seven-month range base.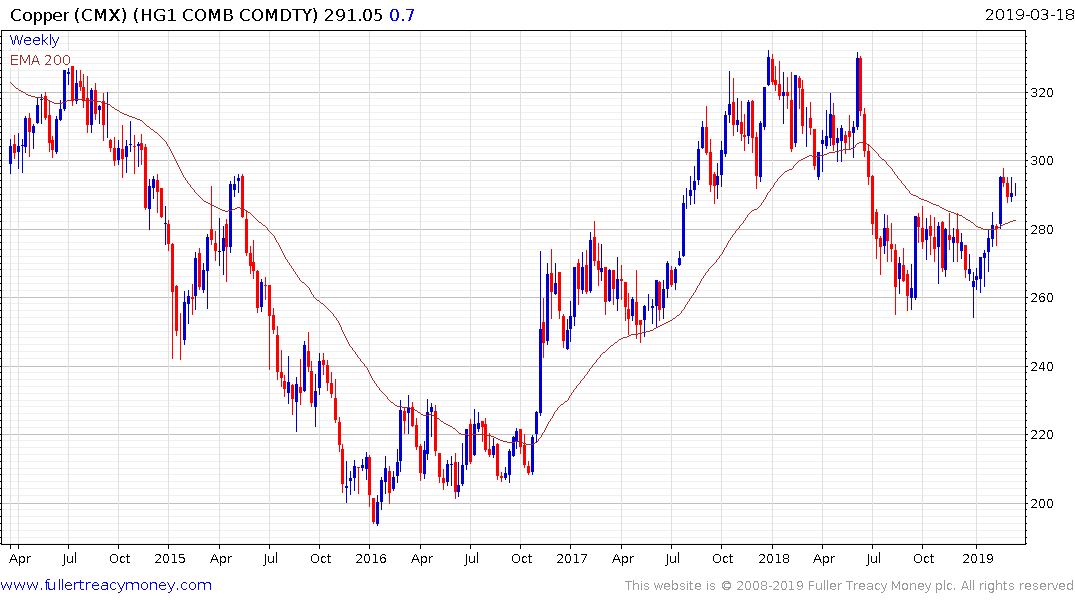 Copper has a very similar pattern which is reflective of Chinese demand growth.
Back to top