China Tries to Tamp Down Nationalist Fervor Over Abe Shooting
This article from Bloomberg may be of interest to subscribers. Here is section:
The Foreign Ministry struck a softer tone on Friday. China was "shocked" by the attack, spokesman Zhao Lijian said at a regular press briefing in Beijing just before news that Abe had died, saying the nation hoped he would recover soon.

"This unexpected incident should not be linked with China-Japan relations," Zhao added. When asked about some nationalist voices in China cheering the shooting, Zhao declined to "comment on the remarks of net users."
The Chinese administration has been fostering a domestic nationalistic movement for years. That helps fuel domestic support for extraterritorial ambitions amid the government's significant militarization efforts.
The big question for Japan is whether Abe's assassination will galvanise support for remilitarizing and abandoning the official pacifist portion of the constitution. Ultimately, Japan has little choice than to become more activist when faced with China's military escalation. The only real question is what will be required before more overt action is taken.
The post-World War II environment was characterised by the demilitarization of Germany and Japan because they were considered geopolitical risks the world was unwilling to deal with again. Today, there is an acute need for both these countries to remilitarise because of the chronic threats arising from Russia and China allying.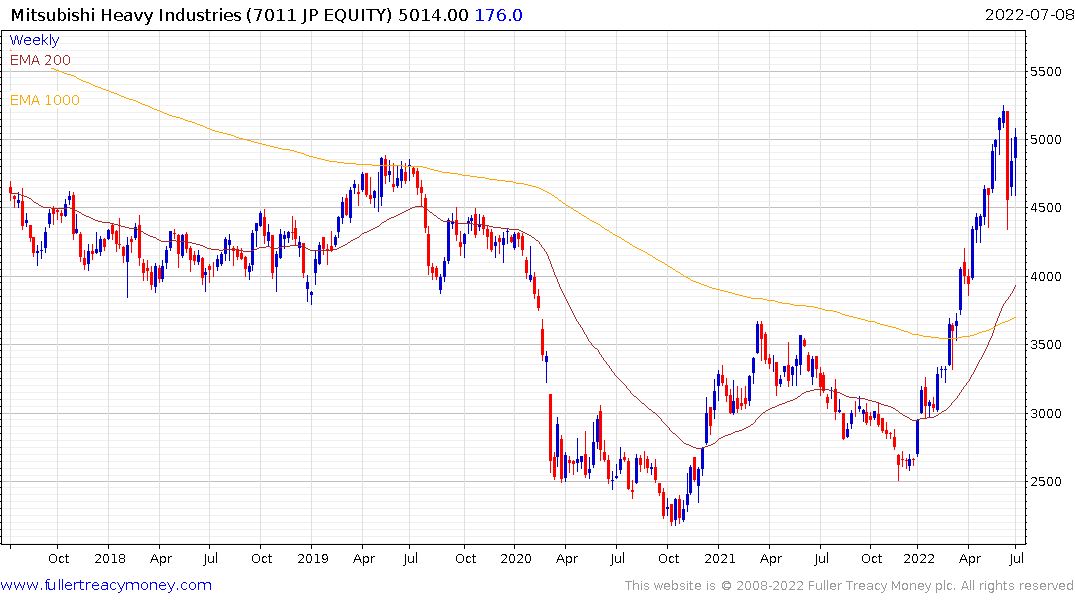 Mitsubishi Heavy has been prone to extraordinary volatility over the last thirty years, but it is now rebounding from the lower side of its long-term base. It appears likely they will be called upon to accelerate manufacturing F-35s for the Japanese military.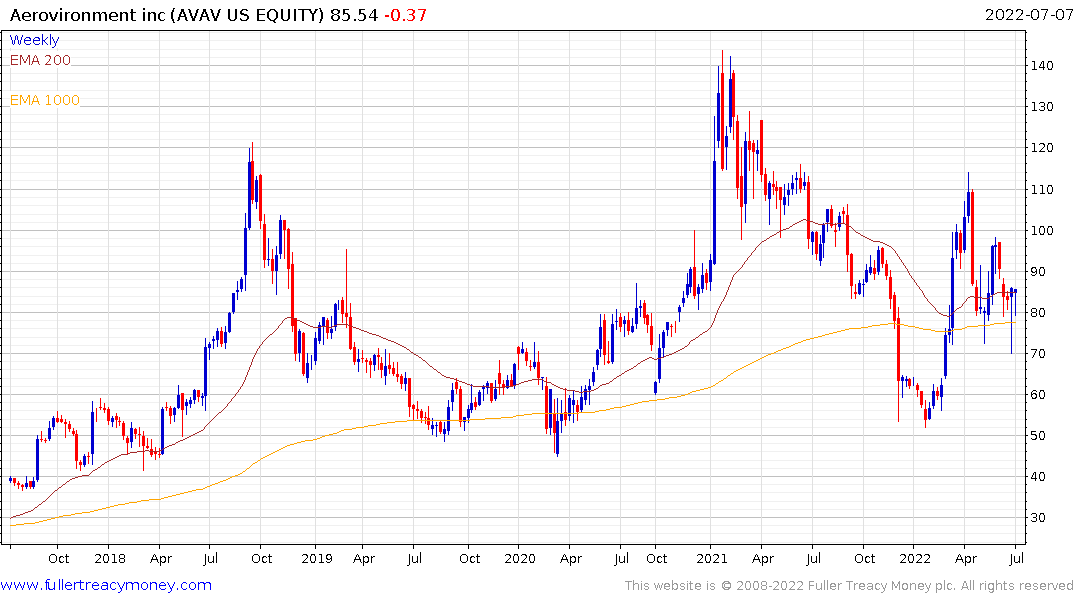 The USA's Aerovironment is firming from the region of its trend means.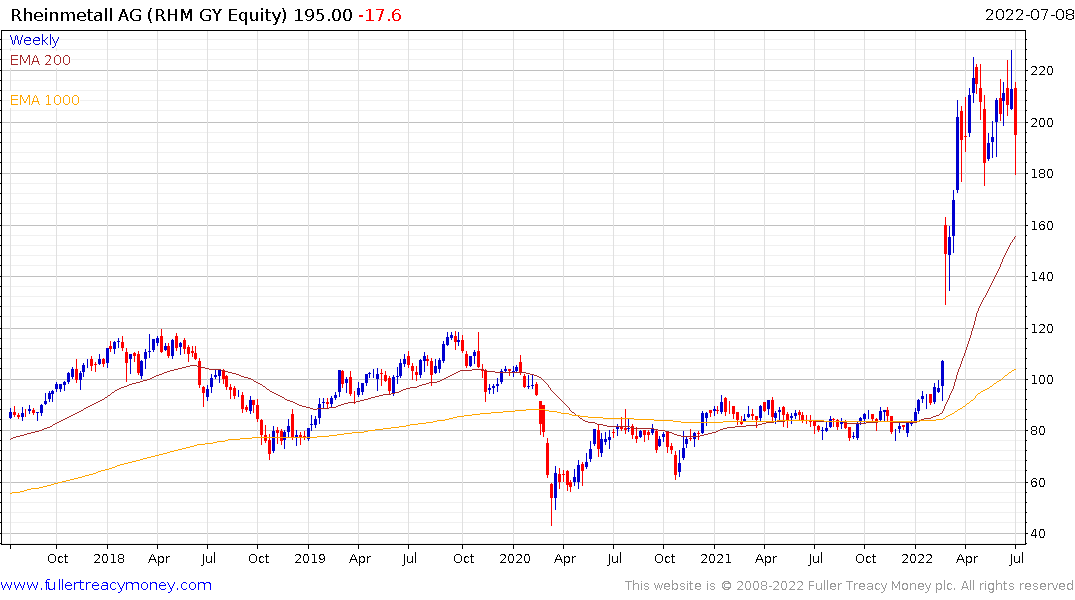 In Europe companies like RheinMetal and Saab surged on the invasion news and are now building support at much higher levels. BAE Systems continues to exhibit relative strength in that group.
They face plenty of healthy competition from Turkey's production of cheap drones. Selçuk Bayraktar's marriage to President Erdogan's daughter ensures his company has strong state sponsorship.
Back to top