China makes major U.S. pork purchase despite steep import tariffs, as hog virus takes toll
This article by Tom Polansek for Reuters may be of interest to subscribers. Here is a section:
Buyers in the world's biggest hog producer and pork consumer struck deals for the meat despite import tariffs of 62 percent imposed by China on U.S. pork as a consequence of the trade war between the two countries.

The duties had slashed China's imports of U.S. pork from companies such as WH Group Ltd's Smithfield Foods since last summer.

The sale of 23,846 tonnes of U.S pork in the week ended March 7 comes after a months-long outbreak of African swine fever in China that has spread to 111 confirmed cases in 28 provinces and regions across the country since August 2018.
Pork is one of the most popular proteins in China. Rising living standards have only boosted demand for what many people consider to be a staple and with so many pigs dead from disease there is a shortage.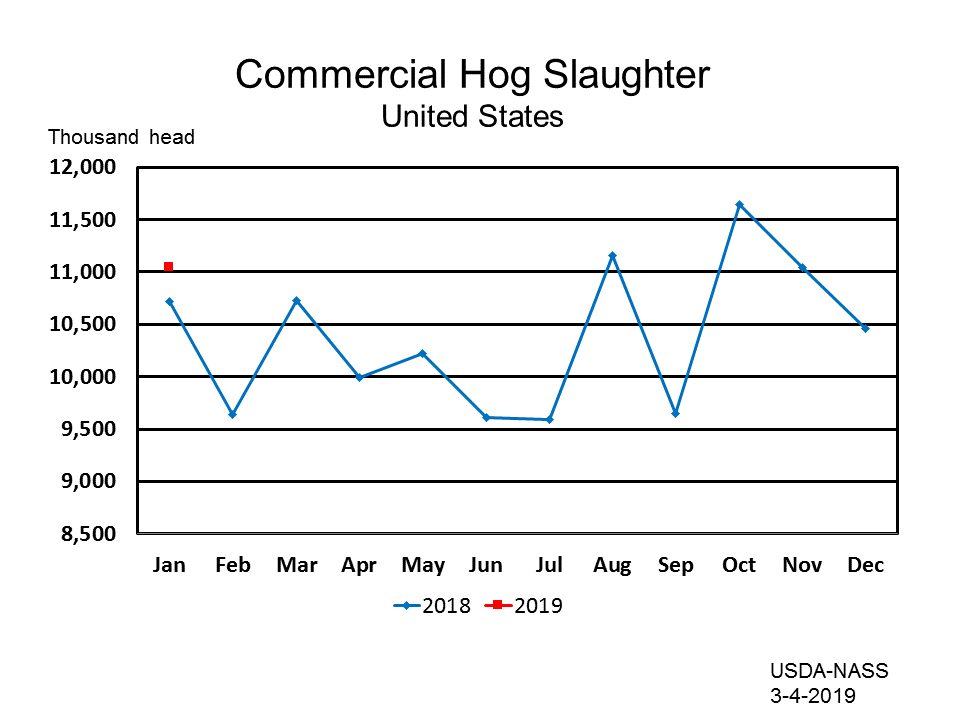 Lean Hogs is a highly cyclical market with this time of year generally providing less supply ahead of the key autumn slaughter schedule. That is creating the potential for a supply inelasticity meets rising demand situation, at least until the contract change in June.
If we look at the continuation chart over the last decade we can see significant peaks occurring in June as the contract rolls into maturities with higher supply.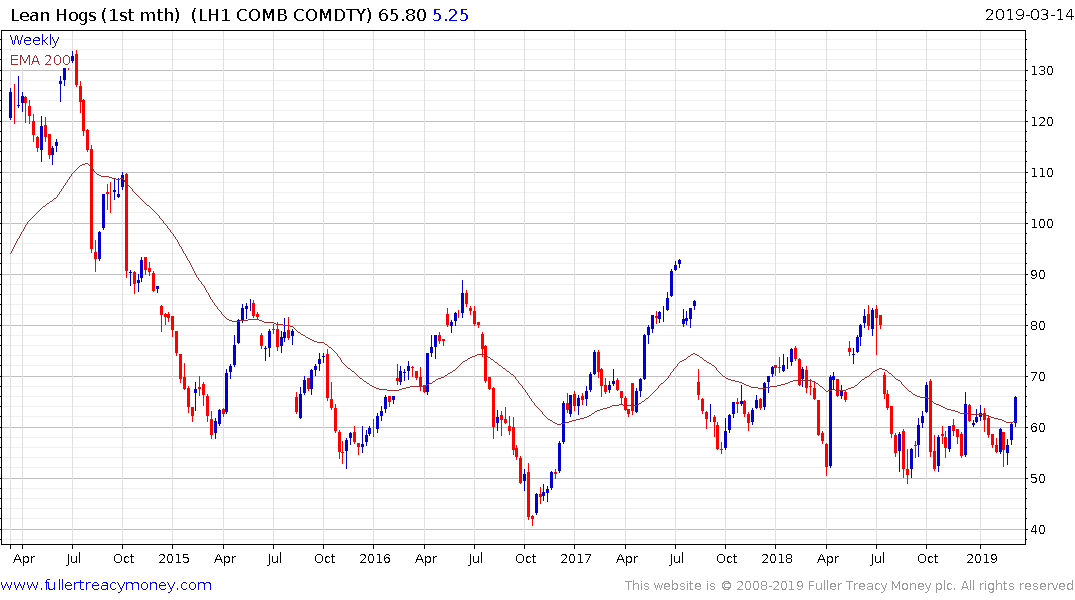 The price has rallied for six consecutive days and broke out to new recovery highs today. A short-term overbought condition is now evident so there is certainly scope for consolidation but I suspect pig buyers will be watching news of the trade war closely since they will see lower tariffs if the talks succeed and will likely buy more.
Back to top