Brainard Interviewed by Biden for Fed Chair as Search Heats Up
This article from Bloomberg may be of interest to subscribers. Here is a section:
But the White House has raised the possibility with some Senate Banking Committee members that Powell might not be reappointed, according to two people familiar with the matter. Discussing the chairmanship with Brainard could signify that the Biden team is weighing how a break with Powell might
help advance their goals for the central bank. Brainard and Powell work closely together on multiple issues and are viewed as holding similar views on monetary policy, but she's favored a tougher stance on big banks.

If he chose Brainard, Biden would be nominating someone who would excite Democrats in Congress but put Republicans and large banks on edge -- setting up a tougher confirmation battle in the Senate, where Democrats command only 50 of the 100 seats. Still, Vice President Kamala Harris would be able to cast a tie-breaking vote.
The progressive wing of the Democratic Party was intent on forcing the infrastructure and big social spending bill to be passed together. By breaking from that policy, the Biden administration successfully passed the infrastructure bill over the weekend, but will also have angered the progressives. Courting Lael Brainard for the position of Fed chair and the potential to appoint progressive-friendly people to the Fed board will likely be used as a way of keeping that wing of the party on side.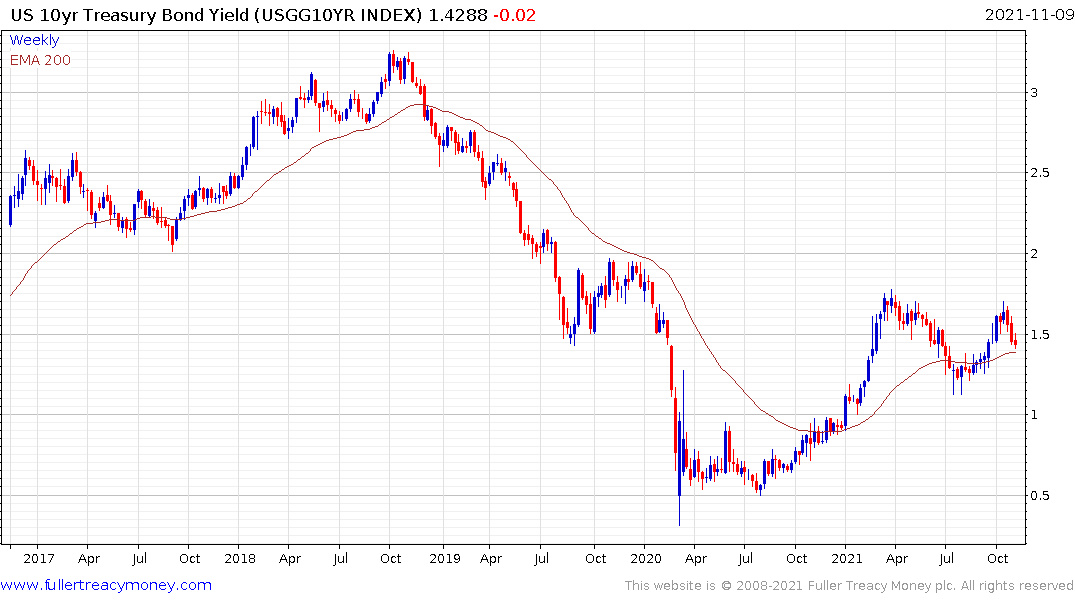 That further enhances scope for Fed reluctance to rush to raise rates. 10-year Treasury yields continue to contract.
Back to top