The biotechnology sector was the darling of investors while it was trending consistently higher but has been much less trendy recently as some of healthcare's more aggressive business strategies have become the subject of political opportunism.

The focus on how Mylan's compensates its executives while also raising the prices of legacy drugs like EpiPens has cast the sector in a less than flattering light. Hiking the price from $47 nine years ago to $284 today without any other justification than they hold the patent is seen by many hard pressed parents of children with allergies as the triumph of capitalism over humanity.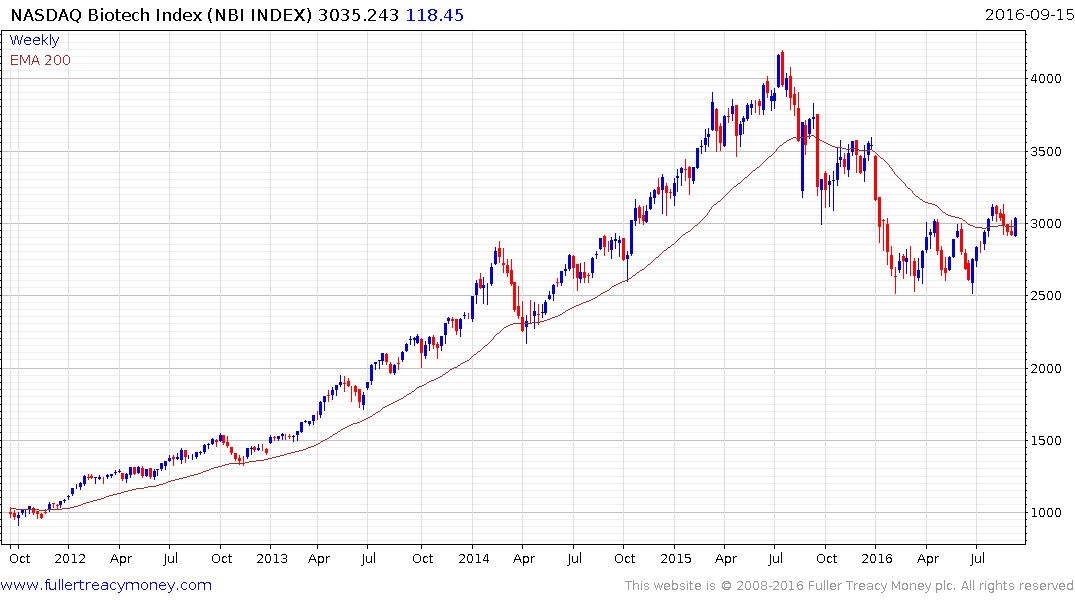 What is more interesting from an investment perspective is that despite the negative news flow, and the shrillness of political discourse, the biotech sector has held the majority of its recent breakout and firmed this week from the region of the trend mean.

As I highlighted in early August, immuno-oncology shares are among the leaders in this return to outperformance. Since every tumour is unique and chemotherapy is no longer seen as a useful tool, the market for tailored solutions is opening up with each cancer requiring slightly different cocktails of drugs to attack it.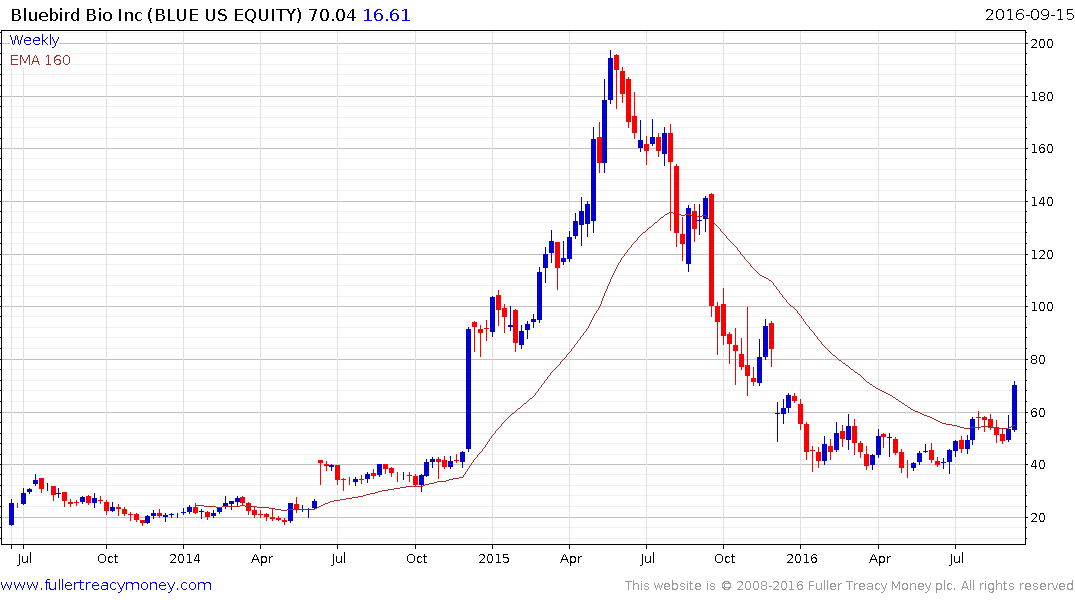 Bluebird Bio bounced emphatically today from the region of the trend mean to reassert medium-term demand dominance. /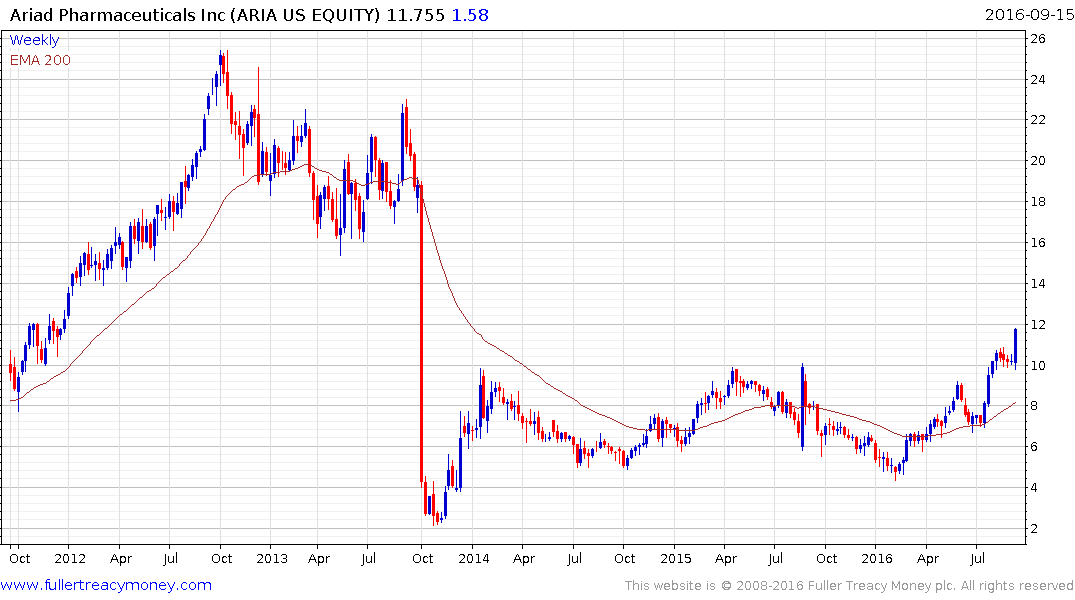 Ariad Pharmaceuticals completed a two-year base in August and broke out to new highs today.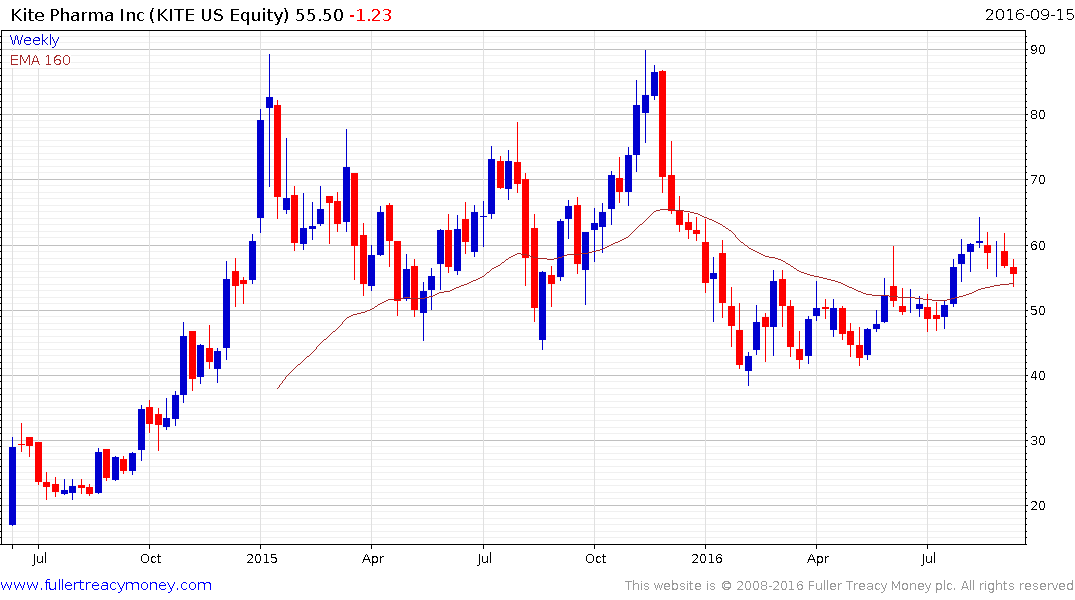 Kite Pharmaceuticals has returned to test the region of the trend mean.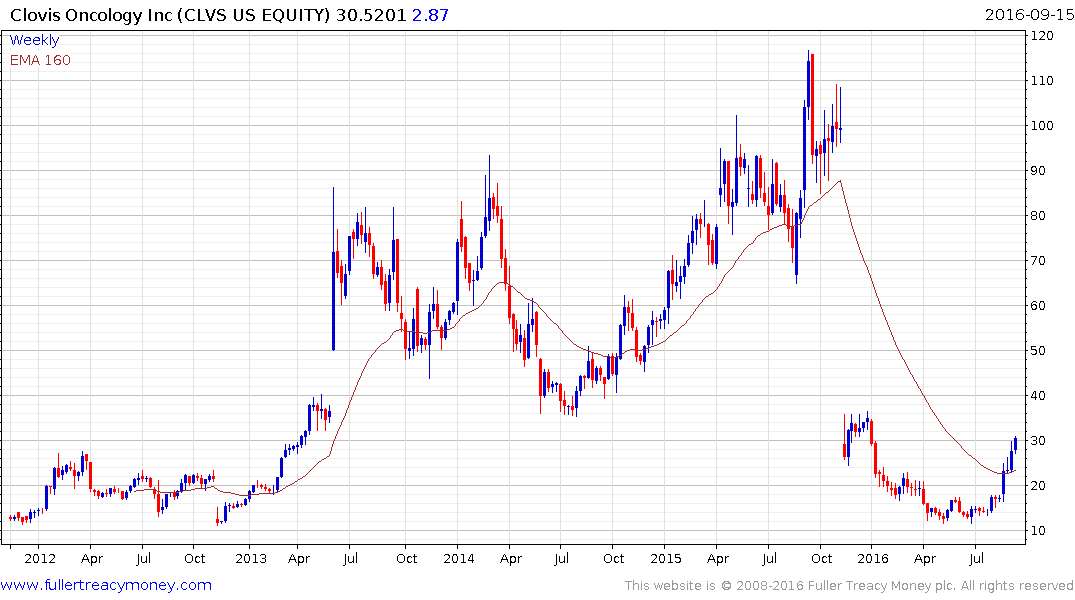 Clovis Oncology collapsed almost a year ago but exhibited a rounding characteristic consistent with accumulation from April and has been trending higher since July. A break in the progression of higher reaction lows would be required to question medium-term scope for continued upside.

The relative success of these types of companies has cannibalised Immunogen which has collapsed over the last year. A loss of downside momentum is now evident but it will need to sustain a move above $3.20 to signal a return to demand dominance beyond short-term steadying.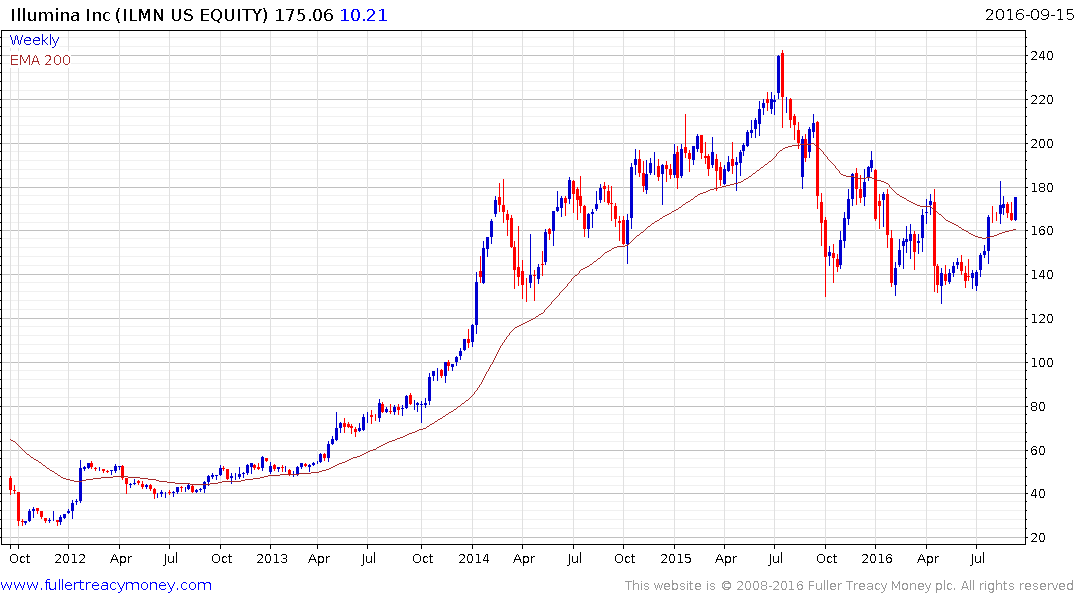 Since the success of immune oncology is heavily influenced by the ability of doctors to genetically sequences tumours Illumina as the biggest producer of such machines is also worthy of mention. The share has now broken a yearlong downtrend and rallied this week from the region of the trend mean.
Back to top