I spent a few hours last night greatly increasing the number of shares in the biotechnology section of the Chart Library so it would be easier for subscribers to examine the commonality evident within. 

Clicking through the constituents, the return to outperformance of Immuno-oncology related shares was something that caught my attention.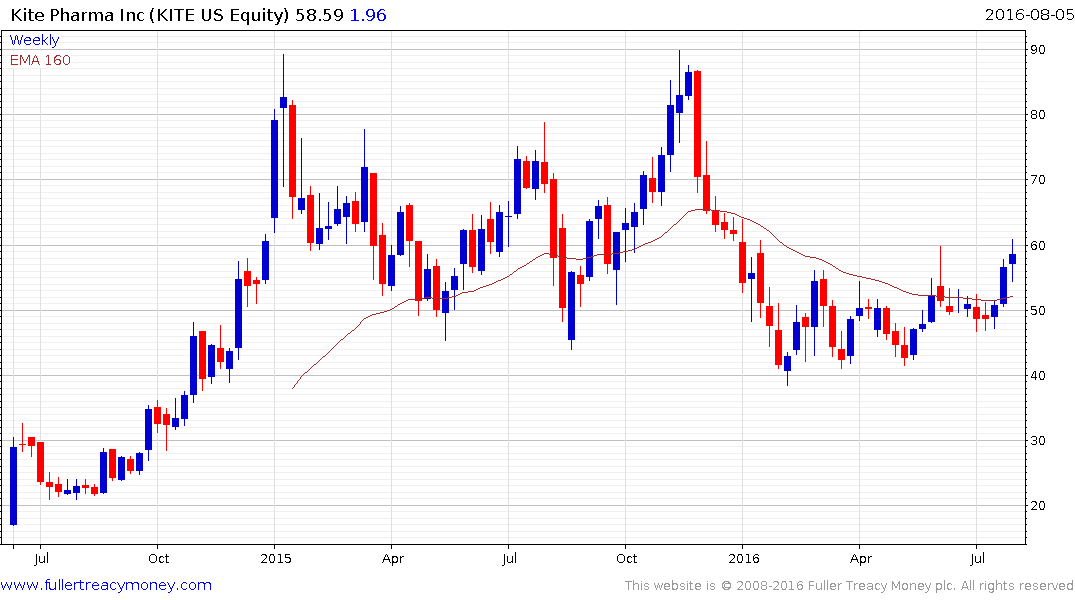 Kite Pharmaceuticals is trading back above the trend mean and hit a high for the year last week. A sustained move back below the MA would be required to question potential for additional upside.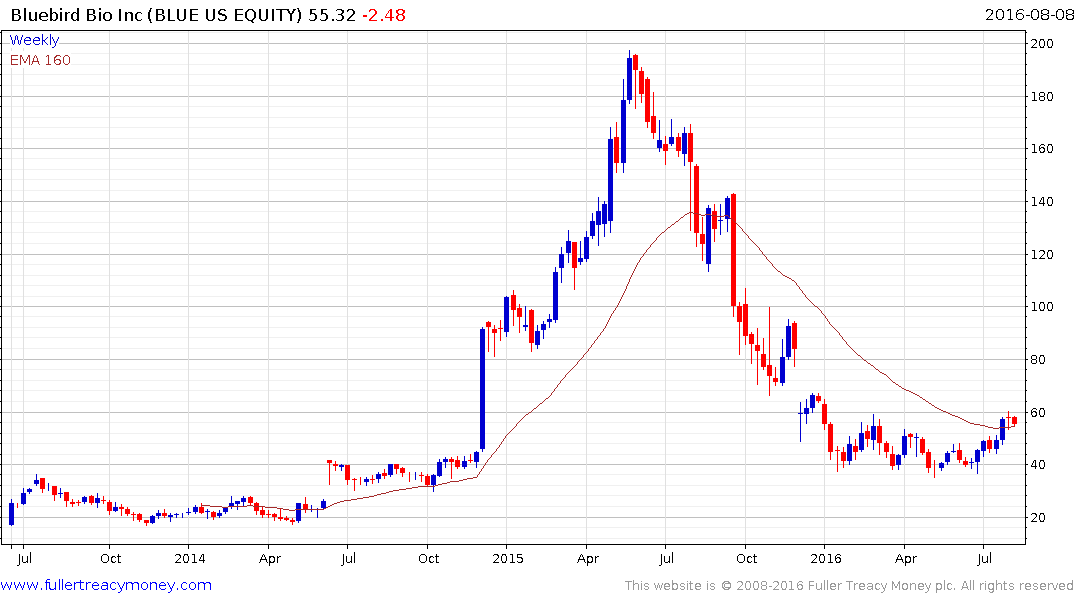 Bluebird Biotechnology rallied over the last couple of weeks to test the region of the trend mean and break the yearlong progression of lower rally highs.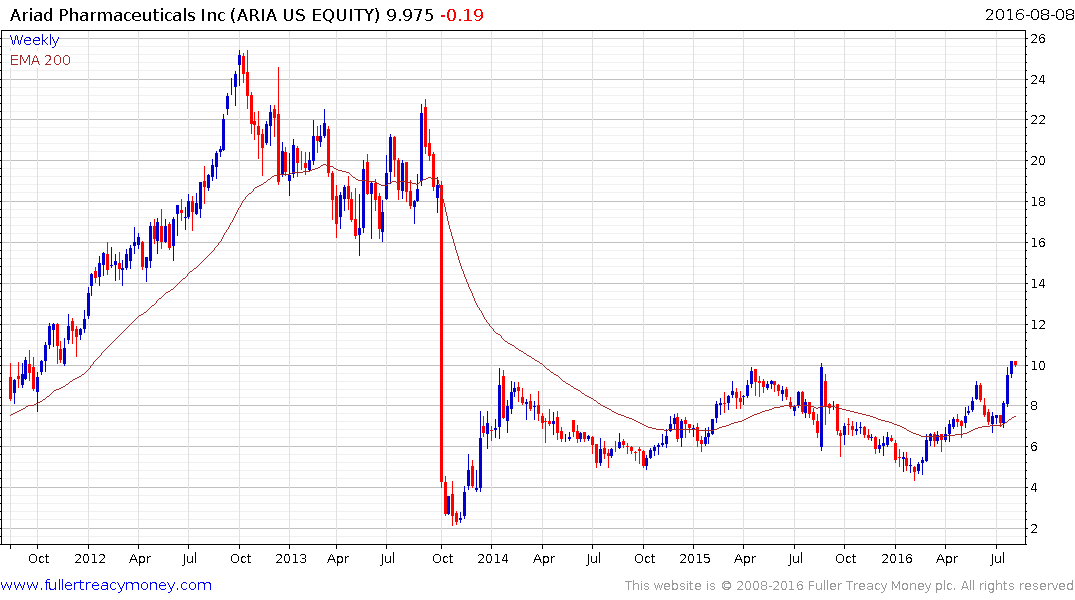 Ariad Pharmaceuticals is testing the upper side of a 30-month base and a clear downward dynamic will be required to check potential for a successful breakout.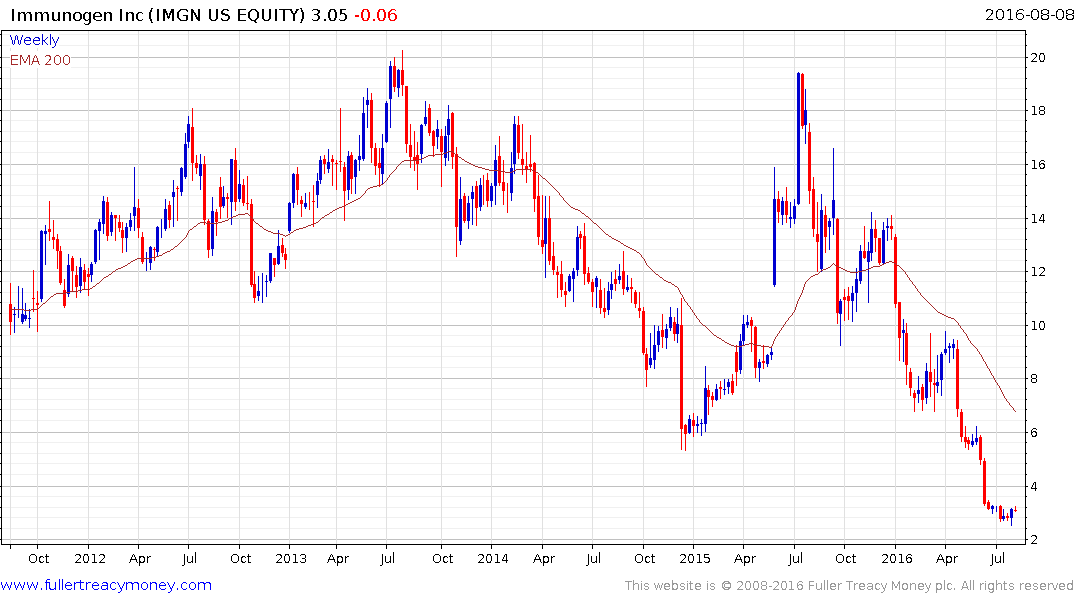 Immunogen collapsed over the last year and is deeply oversold relative to the trend mean. It posted an upside weekly key reversal last week and upside follow through this week would bolster potential for a reversionary rally.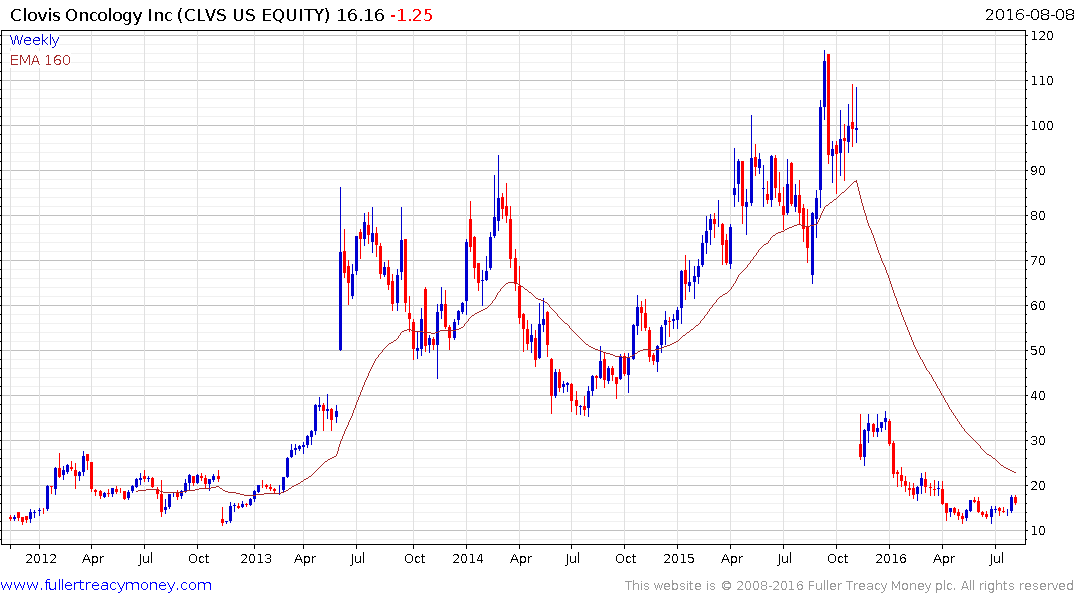 Clovis Oncology has yet to demonstrate a return to demand dominance following its crash last year but it has at least stabilised below $20. 

Enabling the body's immune system to target tumours through manipulation of T cells and utilising CRISPR and other genesplicing technologies is a major growth avenue for biotech companies if the performance of the above shares is any guide.  
Back to top