Big Short in Loonie on Concern Over Oil, Trump, Housing
This note by Maciej Onoszko for Bloomberg may be of interest. Here it is in full:
Hedge funds and other speculators increased their short positions in the Canadian dollar to the highest level on record, according to data from the Commodity Futures Trading Commission. The loonie, which is the worst-performing major currency this year, has been under pressure in recent weeks amid concerns over a potential trade war with the U.S., a plunge in crude oil and financial woes of alternative mortgage lender Home Capital Group Inc.
The Canadian Dollar skirted the worst effects of the credit crisis by virtue of having a strongly regulated banking sector when just about everywhere else in the G7 had given into the worst excesses to deregulation. The rebound in oil allowed the Loonie to retest its 2008 peak in 2011 but the subsequent decline in commodity prices has taken its toll.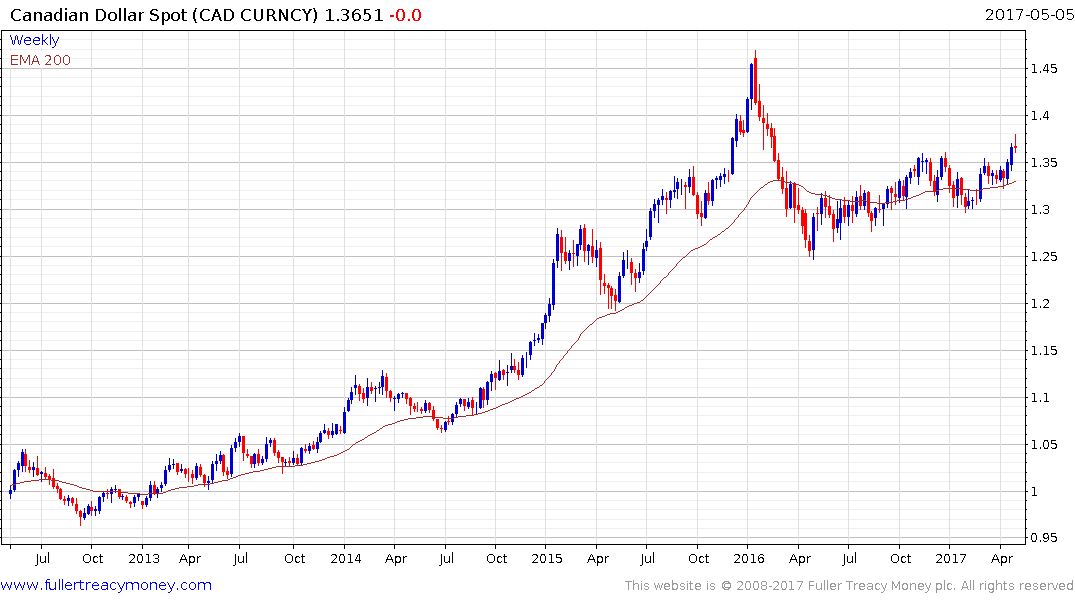 The dollar firmed from the $1.30 area again in January and moved to a new 12-month high last week. A sustained move below the trend mean would be required to question medium-term scope for additional US Dollar strength.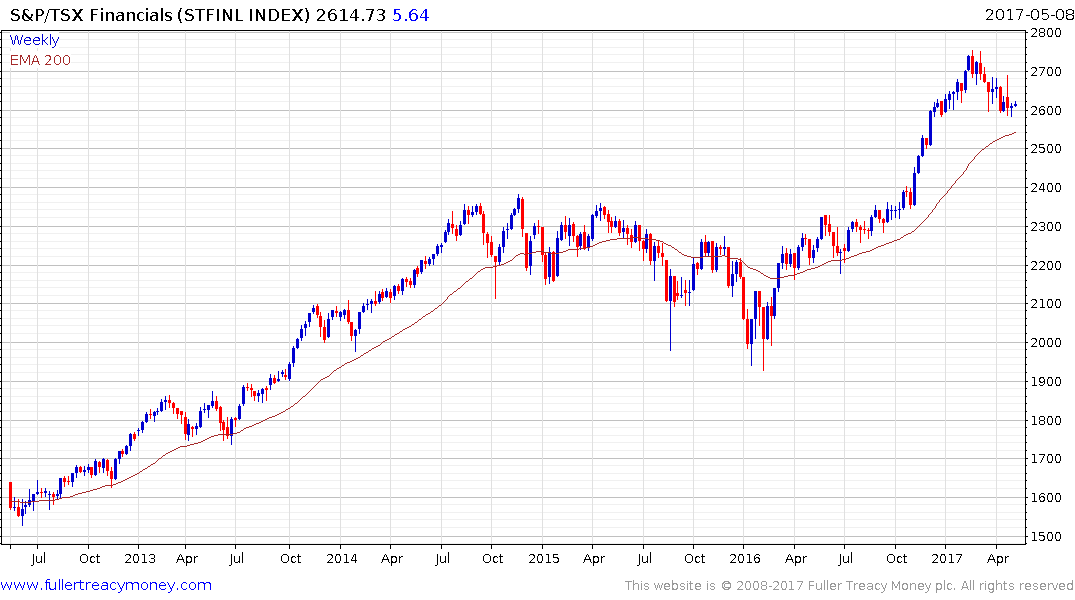 The Canadian S&P/TSX Financials Index is currently in a process of mean reversion and a sustained move below the trend mean would be required to question medium-term demand dominance.


The S&P/TSX Energy Index has so far held in the region of the trend mean following last year's impressive advance.

China however represents a wild card for both Canada and Australia. They both benefitted enormously from commodity demand growth as well as inward investment, particularly in the property sectors. That suggests both countries are particularly at risk from any significant slowdown in Chinese growth and/or a crackdown on money leaving the country.
Back to top