Alberta Pork Reports A Fourth Confirmed PED Case
This article from High River Online may be of interest to subscribers.
A fourth case of the porcine epidemic diarrhea (PED) virus has been confirmed in Alberta.

Alberta Pork announced the outbreak on Friday, March 15, saying this is the fifth reported case in the province, however one of the reported cases turned out to be a false positive.

The virus has previously been found in Ontario, Manitoba, Quebec and PEI, but was reported for the first time in Alberta back in January.

Earlier this year, Alberta Pork Executive Director, Darcy Fitzgerald, said the disease made its way into the United States from Asia, and was first confirmed in Canada in 2014.

The farm group says hog operations within 60 kilometres of the fourth confirmed case will be notified.

PED affects pigs with no risk to human health. This incident has also not caused any food safety concerns.

For more information on what you can do to protect your farm, visit Alberta Pork's website to view their PED toolbox.
Swine flu has decimated the Chinese herd and new cases are being found all the time. It was reported in Belgium earlier this year and is now in North America. There is no cure so the only recourse is to cull the herd and maintain quarantine but that is very difficult.
China is the world's largest producer of pigs but consumes many more than it breeds. The epidemic is creating a supply inelasticity meets rising demand environment in the lean hogs.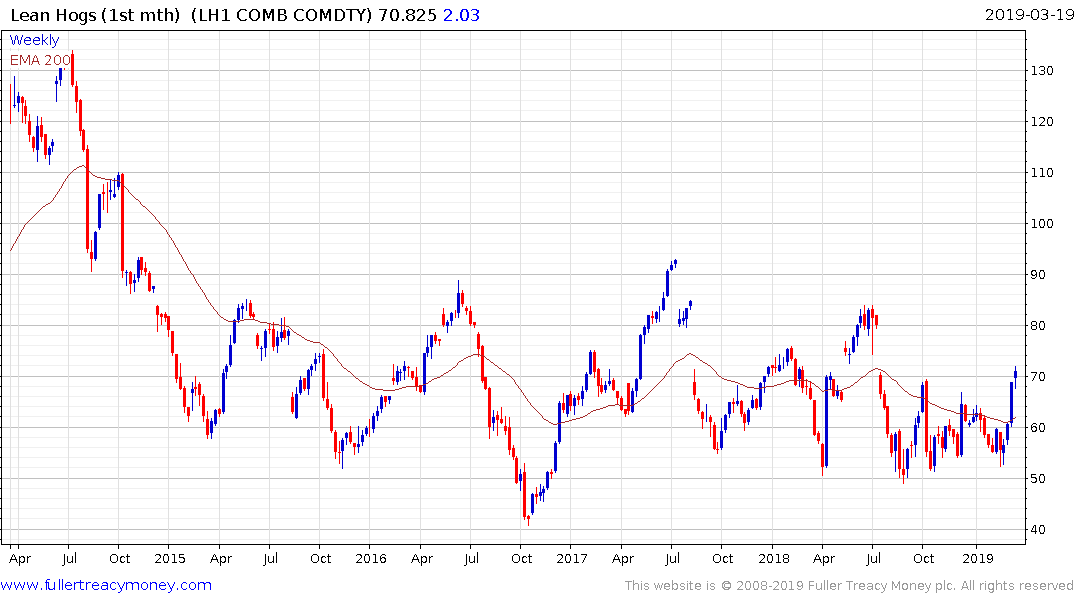 The price has been rallying strongly over the last weeks but the CME increased the margins for trading today. That increases the cost of maintaining long positions and there was some evidence of a pause over the last couple of sessions.
Every time an exchange increases margins or raises limits it pressures long positions. However, we are in a seasonally bullish period ahead of the slaughter schedule in the late spring.
Back to top