3M agrees to tentative PFAS settlement of 'at least' $10B
This note from Bloomberg may be of interest. Here is a section:
3M has agreed to a tentative settlement of "at least" $10B to resolve water pollution claims tied to PFAS "forever chemicals,' people familiar with the proposed pact tell Bloomberg's Jef Feeley. The potential deal would require board approval, the report noted.
There have been several examples of the last few years of storied companies falling foul of massive lawsuits. Bayer underestimated the cost of settling Monsanto's glyphosate suit and the share crated as a result. That's not something that is accurately reflected in the raw fundamentals because of the time lag between news breaking and earnings updates.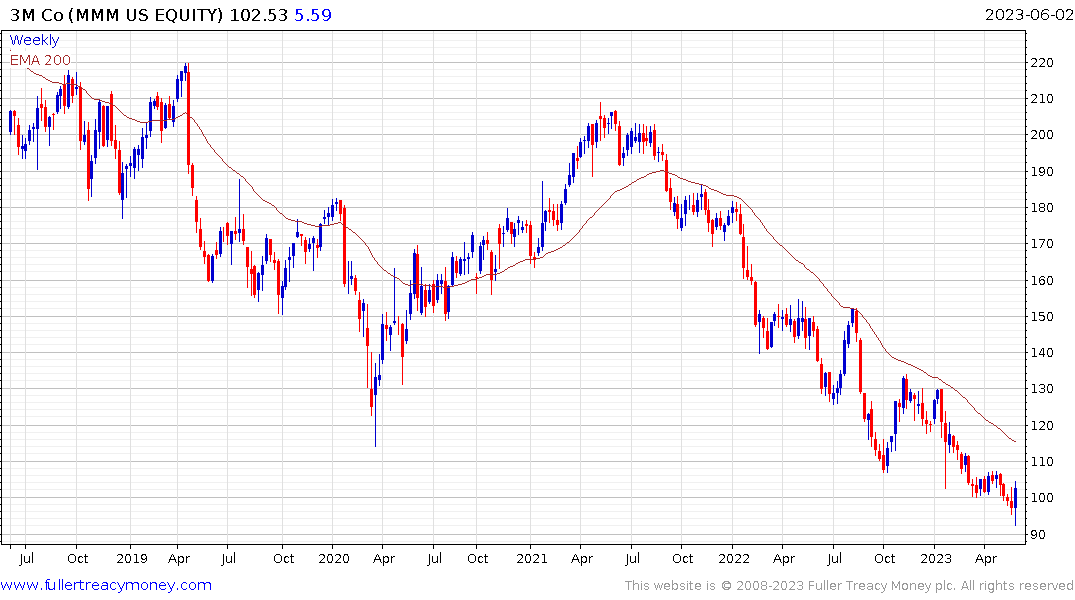 For 3M, (Est P/E 11.93, DY 5.87) the company has a long history of inventiveness and has several products that dominate their respective niches. The challenge in the short-term is in assessing whether this settlement draws a line under future claims?
The company plans to spin off its healthcare arm next month. That was obviously decided ahead of the settlement and has contributed to the dismal performance of the share. With today's upward dynamic, a low of at least near-term and potentially medium-term significance has been reached.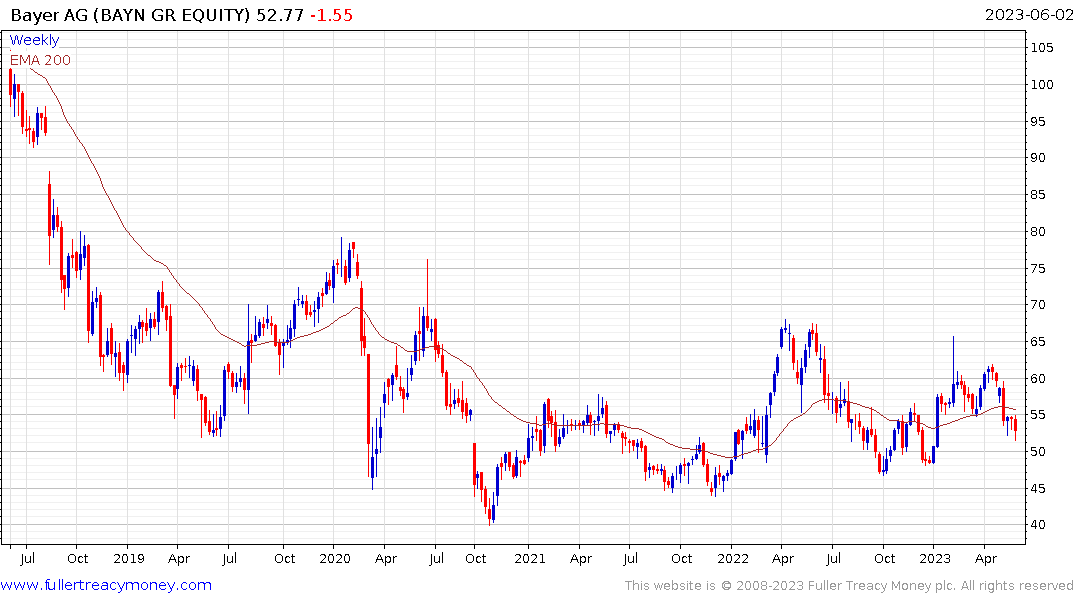 Bayer (Est P/E 7.4, DY 4.56%) experienced a flurry of bullish interest when it finally settled its lawsuit but the share has since pulled back to range above the 2020 low.
Back to top