Statoil Is Offered Oil Assets Daily as Slump Hits Rivals
This note by Francois de Beaupuy and Mikael Holter for Bloomberg may be of interest to subscribers. Here is a section:
Statoil is flooded w/ offers of assets for sale from rivals squeezed by drop in crude prices, CFO Hans Jakob Hegge says in interview in Paris.

Co. not biting yet because valuations still too high; there are "a lot of unrealistic price assumptions from the sellers"

Statoil is cutting capex, opex, but not planning large-scale asset sales


Statoil is not the only company cutting capex. However it is one of the first to throw some light on just how many companies are seeking to dispose of assets in order to reduce debt burdens, in realisation they are no longer in a position to develop them and/or because they are in financially unsound condition following the collapse in oil prices.

The majors are not immune from the additional decline in oil prices resulting from OPECs decision over the weekend, but some of the less well diversified explorers and drillers are now accelerating lower. Range Resources, Ultra Petroleum, Southwestern Energy and Chesapeake Energy are all examples.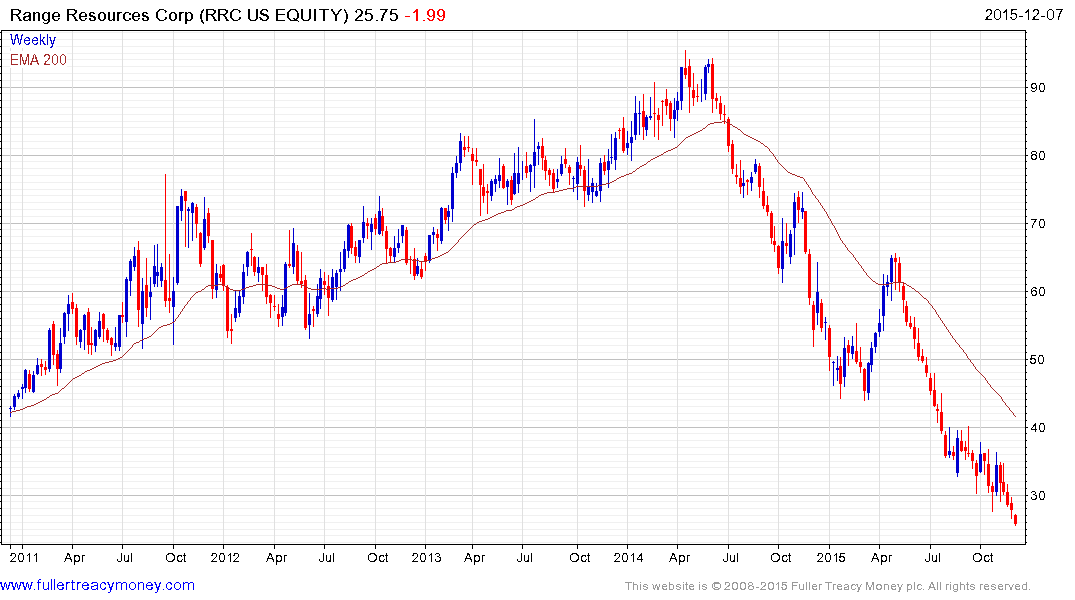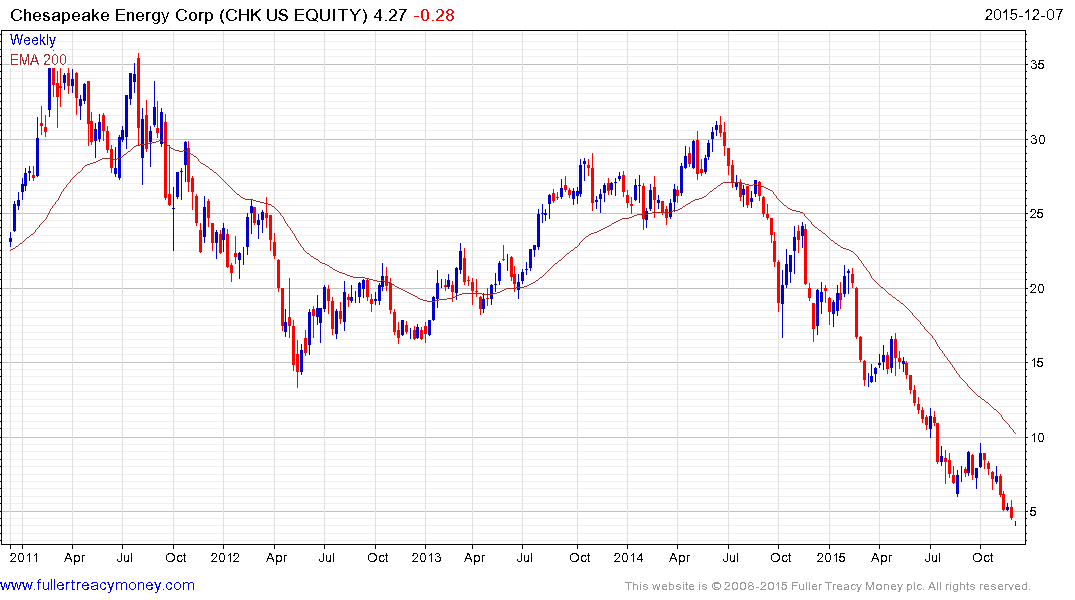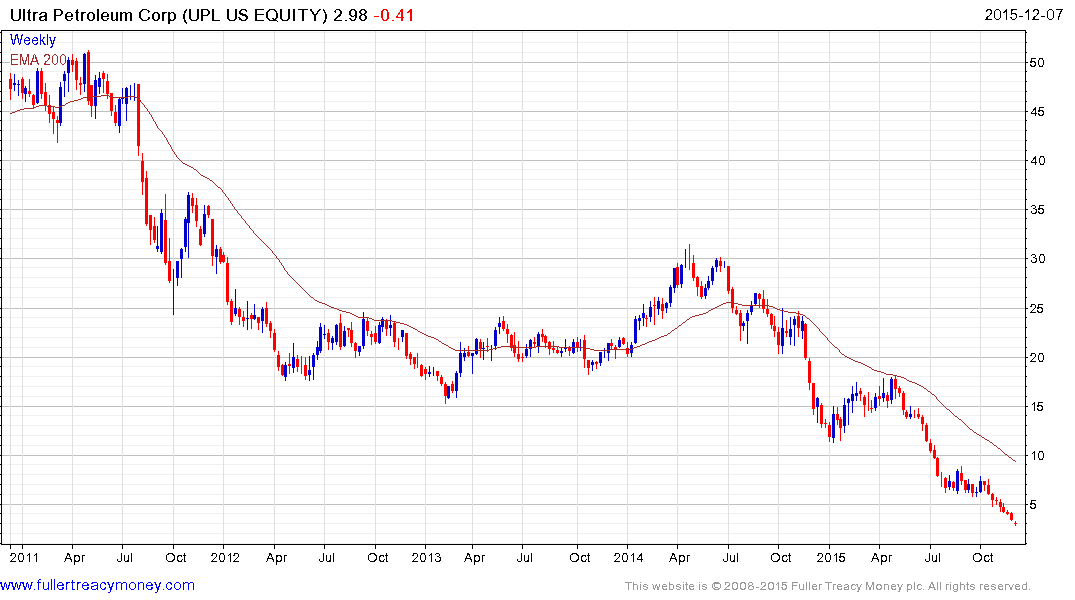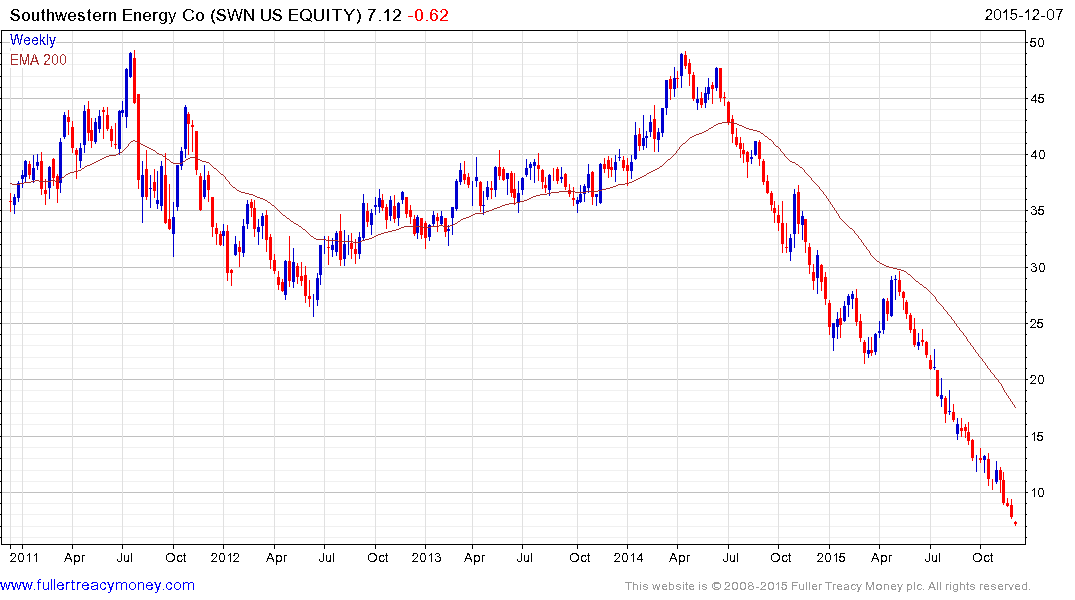 As prices deteriorate and short sellers become progressively more leveraged the potential for reversionary rallies is increasing. A rally in oil prices might be a catalyst but action by a major to acquire one of these companies would potentially be a more significant event and would help chasten selling pressure.
Back to top