Solar demands to normalize in 2022, polysilicon price likely to remain high
Thanks to a subscriber for this report from ICBC which may be of interest. Here is a section:
While some factories have already resumed operation after the mandatory power rationing expired, for instance GCL-Poly revealed that their 36,000 tonnes polysilicon factory has already restarted production after making use of the 2-week suspension period to undergo repair and maintenance, most solar materials have also witnessed significant price increase under the adverse effect of supply reduction. One of the clear examples is the sharp price rally of silicon raw material, which is the major material for making polysilicon and on average account for 40% of polysilicon's production cost. The silicon raw material price rose sharply from USD 2.4/kg in Aug-21 to the peak of USD 10.4/kg in late Sep-21, before gradually normalizing to USD 6/kg in Nov (See Exhibit 3), especially after the Yunnan government decided to restrict the utilization of most energy-intensive production, including silicon raw material, by 90% starting from Sep in 2021. It is noteworthy that Yunnan accounts for 20% of total silicon raw material production in China, while Xinjiang and Sichuan's market shares are 40% and 15% respectively. In our view, the cost pressure originated from silicon raw material price rally would gradually pass down the supply chain, implying subsequent solar material price hike would continue to emerge in other segments.
China has historically been willing to do whatever it takes to capture market share in emerging industries. That helped it dominate the entire supply chain for solar panels in the last decade. Deploying excess energy from coal fired power stations into polysilicon production was a big part of that strategy.
Competing demands between new and old government priorities resulted in significant volatility of supply over the last year. The passing of major climate spending bills in the USA and Europe's continued support for climate action will likely crystalise attention on the potential to make money for Chinese officials. That suggests less volatility going forward.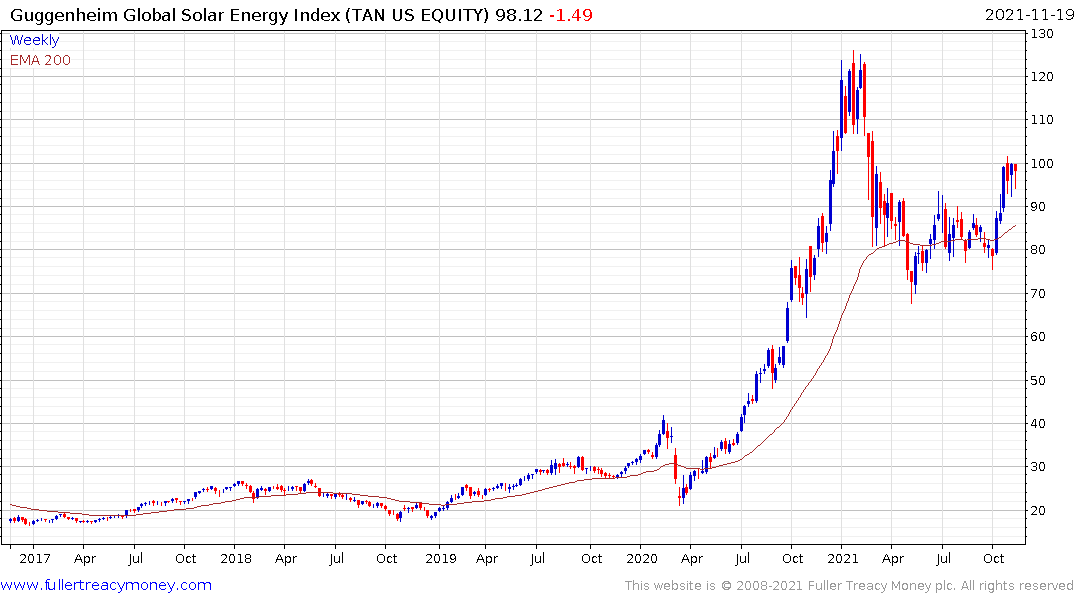 The Solar ETF continues to firm from the region of the trend mean.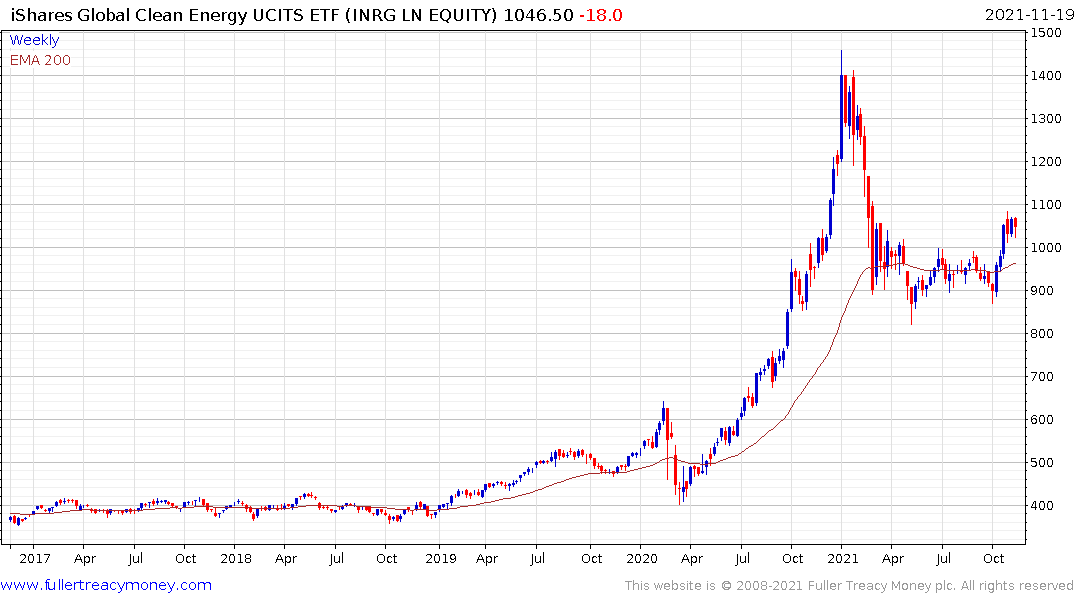 The iShares Global Clean Energy ETF has a similar pattern.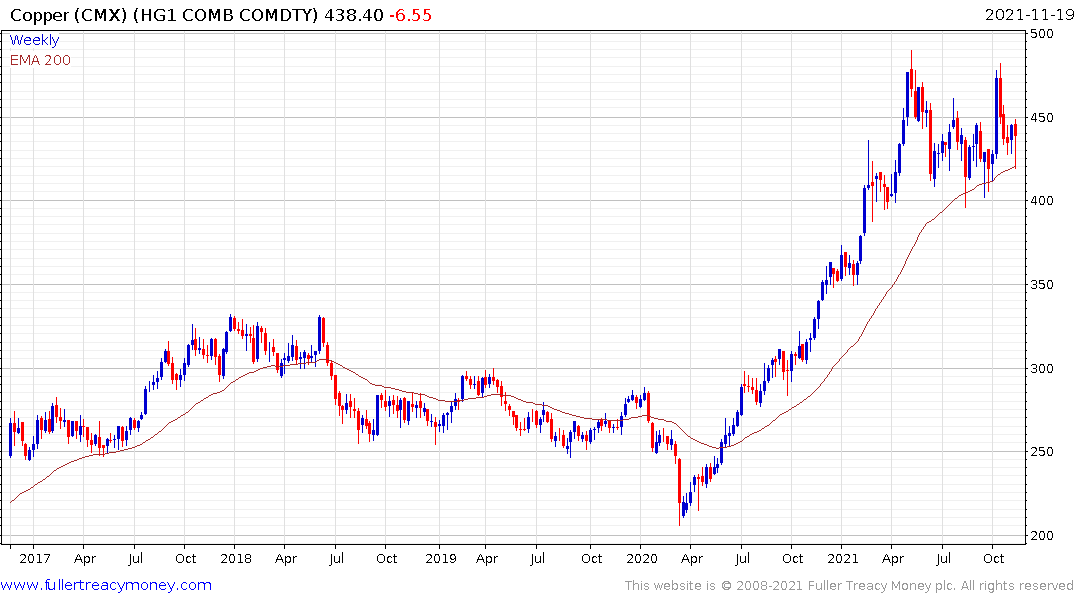 Copper has been quiet volatile this week but it continues to steady from the region of the trend mean.
Back to top