Sahara solar could soon rescue Britain's broken energy system
Thanks to a subscriber for this article by Ambrose Evans Pritchard for the Telegraph. Here is a section:
Such long cables would have leaked too much power to be viable in the past. Modern HVDC technology at 515 kilovolts has shaved the total loss to 15pc, including the conversion of electricity at both ends.

The coming generation of 800 or 1,000 kilovolts will shave the loss rate further. New methods of laying cables will open up the most direct deep-sea routes instead of having to hug the coasts, cutting transmission lines from Morocco by a quarter.

"We are going to see an explosion of long-distance interconnectors criss-crossing the seas. You could even link up the US and UK, since it is a similar cable distance," said Mr Morrish.
Here is a link to the full report.

Covering the Sahara in solar arrays has been discussed for years and very little progress has been made. It's not exactly the most politically stable place in the world, even if Morocco is less volatile than some of its neighbours. European countries have also probably had enough of being beholden to the Middle East and oil. Transferring dependence to solar and North Africa was viewed as less than appealing. However, Russia's invasion of Ukraine may change that calculus and introduce urgency into the discussion.
The evolution in deep sea cabling technology enhances scope for projects to be built. That's a major gamechanger for European energy security. It also suggests demand for both steel and copper will continue to increase as these infrastructure projects proliferate.
The big question is where will the capital necessary to fund these kinds of ambitious projects come from? If interest rates continue to back up, direct government support will be required to create markets and fund building. The COP26 conference made lots of promises.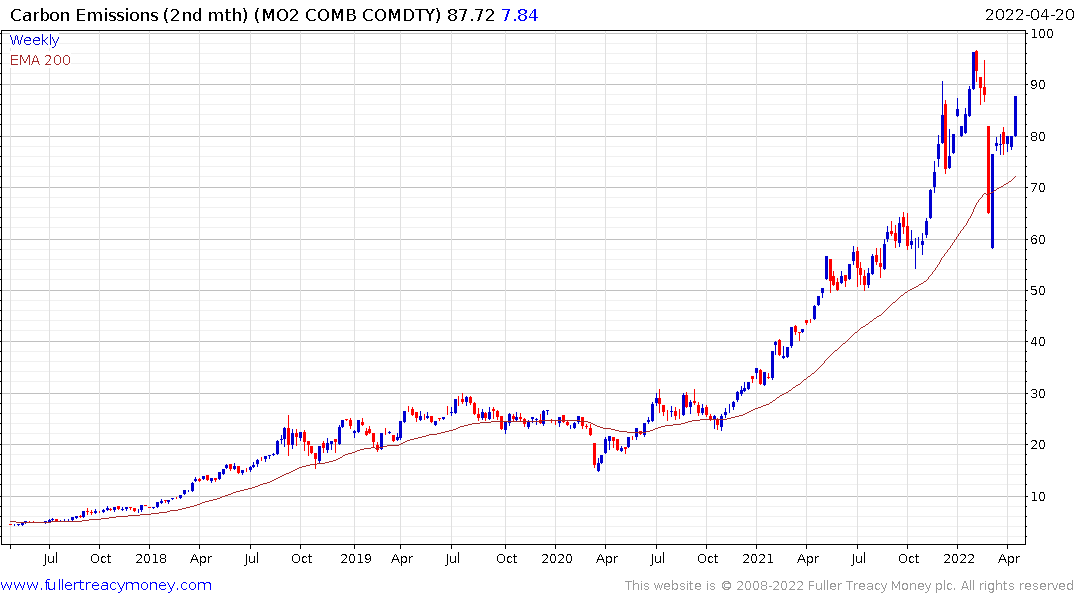 Carbon credits appear to the primary vehicle to raise money for subsidies. The price jumped today on news the European Commission is accelerating the contraction of the cap on emissions. That enhances potential for projects like the UK-Morocco subsea cable to in fact be built. KraneShares Global Carbon Strategy ETF has a similar pattern to European carbon emissions.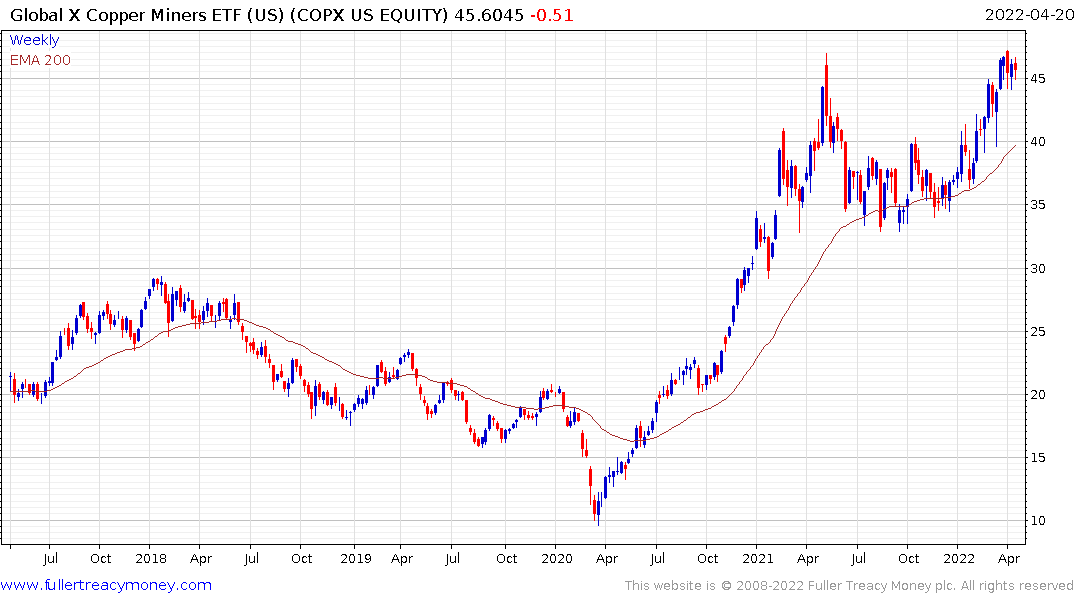 Copper miners continue to pause in the region of the 2021 peak.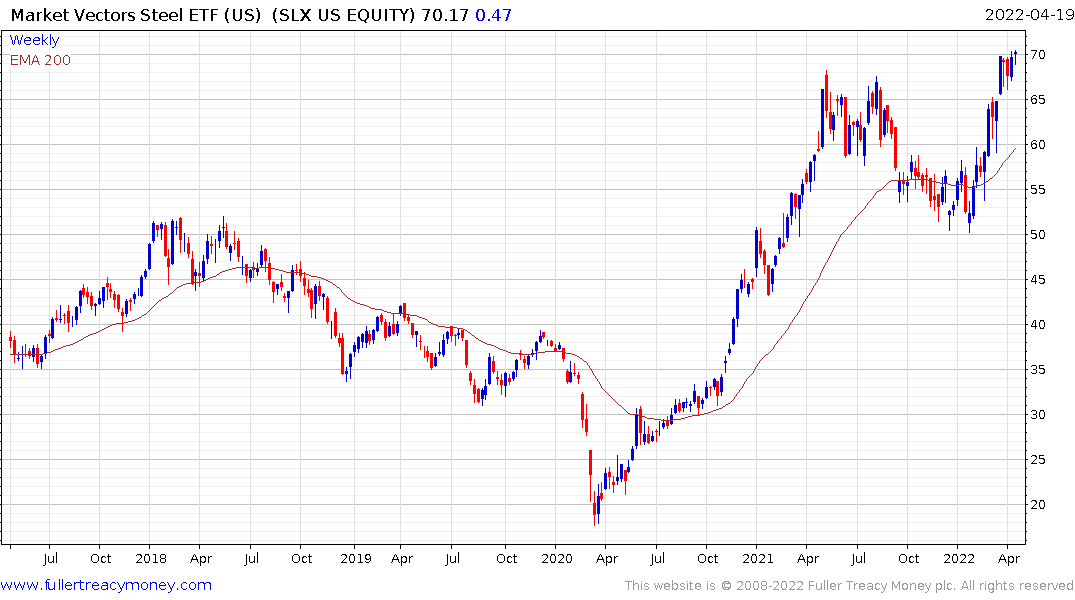 The VanEck Steel ETF has first step above the base characteristics.
Back to top