Email of the day on oil and oil shares
Hope isn't a strategy – but what can you tell me about this chart? It's the Canadian energy index. What signs should I be looking for?
This has been a very active week in just about all markets but the only emails from subscribers I received in the last two days were focused on the energy market. I chose to publish this one because it's from a normally very calm person but the stress he is feeling is evident in the wording.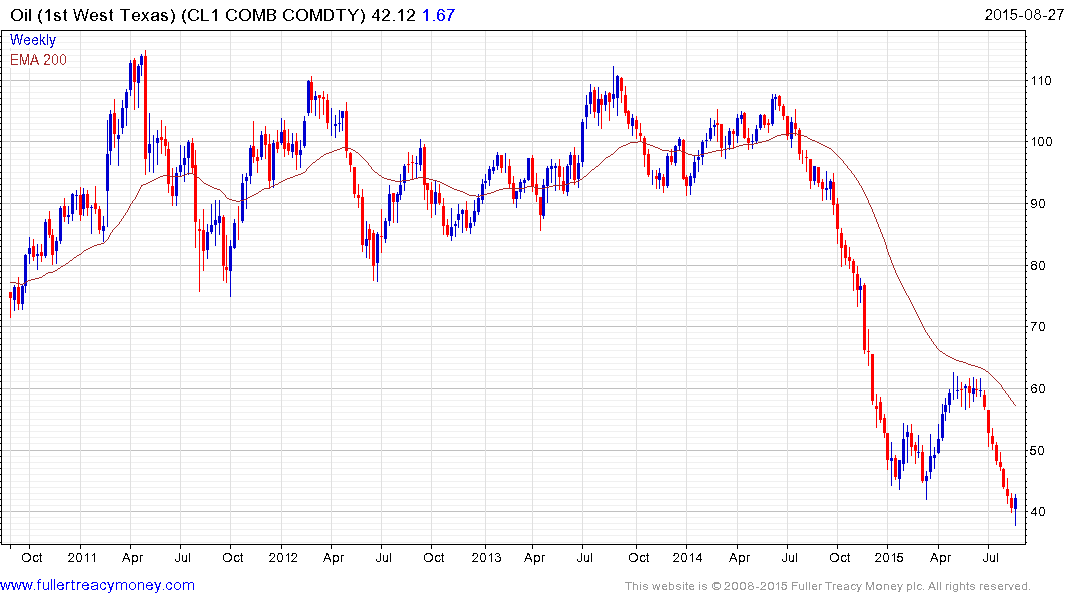 Little wonder. The oil price has fallen for eight consecutive weeks and the impact on oil shares has been even greater. A deep short-term oversold condition is evident and today's bounce increases the potential for a reversionary rally. There are still some major medium-term headwinds but the $40 area as I mentioned yesterday is where a great deal of supply becomes uneconomic.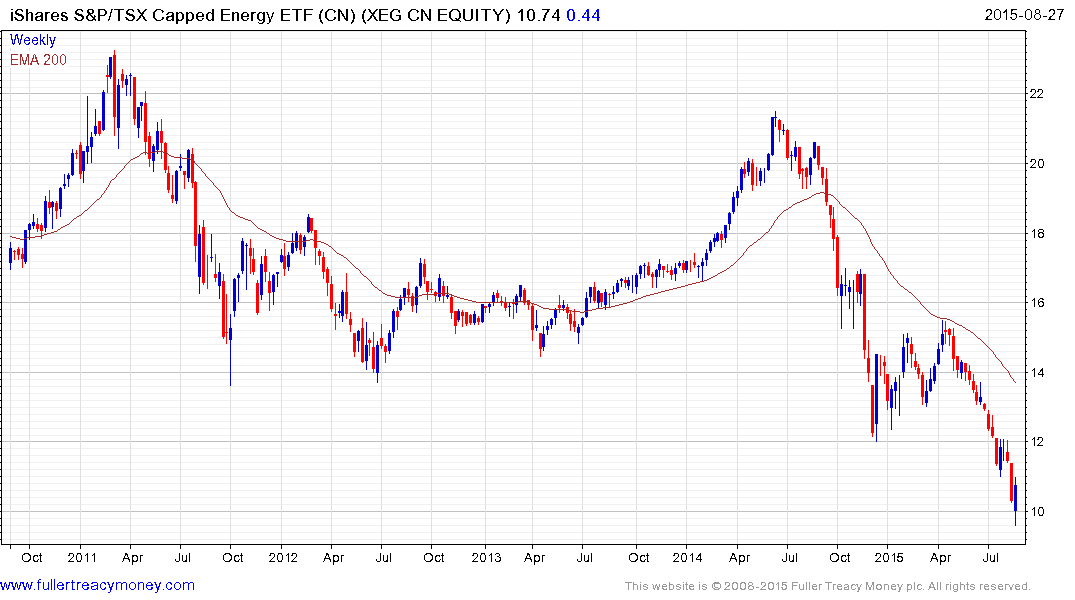 The Canadian Energy sector is not the cheapest producer but the potential for a reversionary rally outweighs scope for continued declines at the present time. The big questions will be asked once this rally has run its course and evidence of support coming in at progressively higher levels will be required to signal a low of more than short-term significance.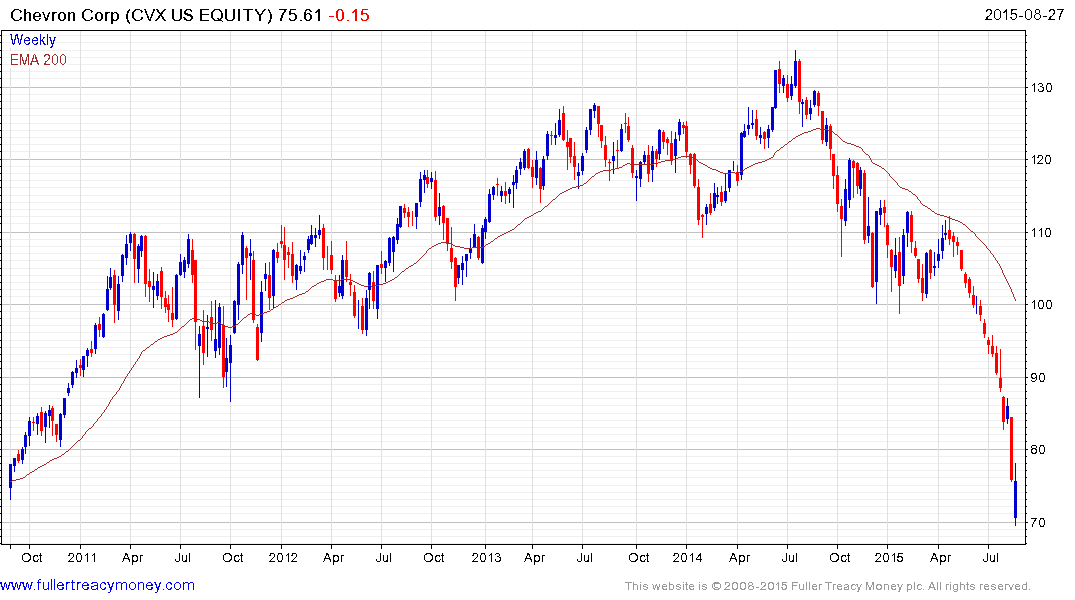 Chevron has one of the most oversold conditions of any major oil company and also bounced today.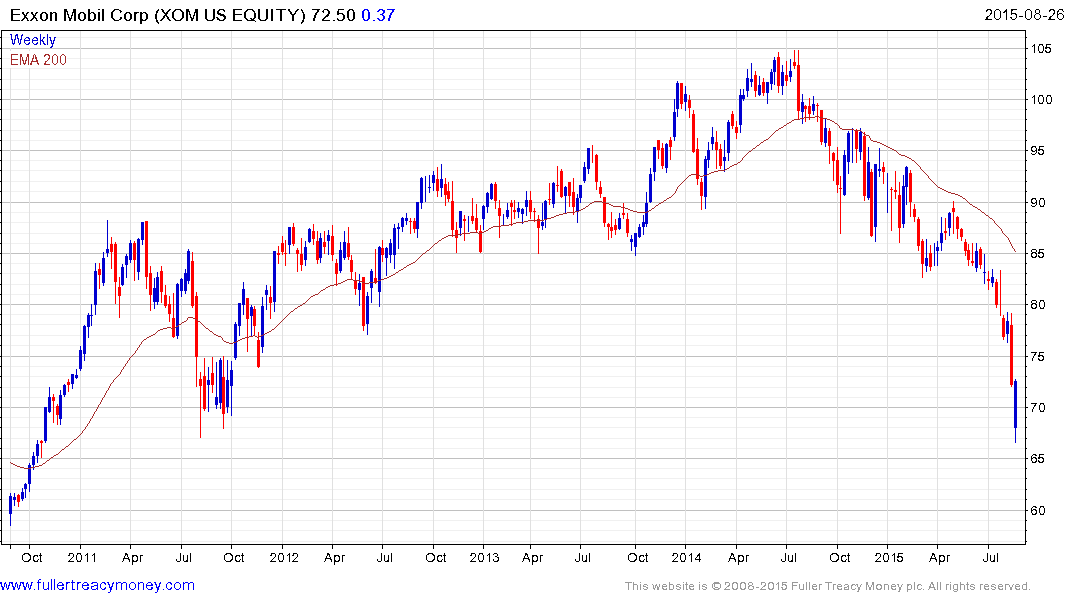 Exxon Mobil has been leading the rebound.
The bounce in oil prices is also good news for solar companies.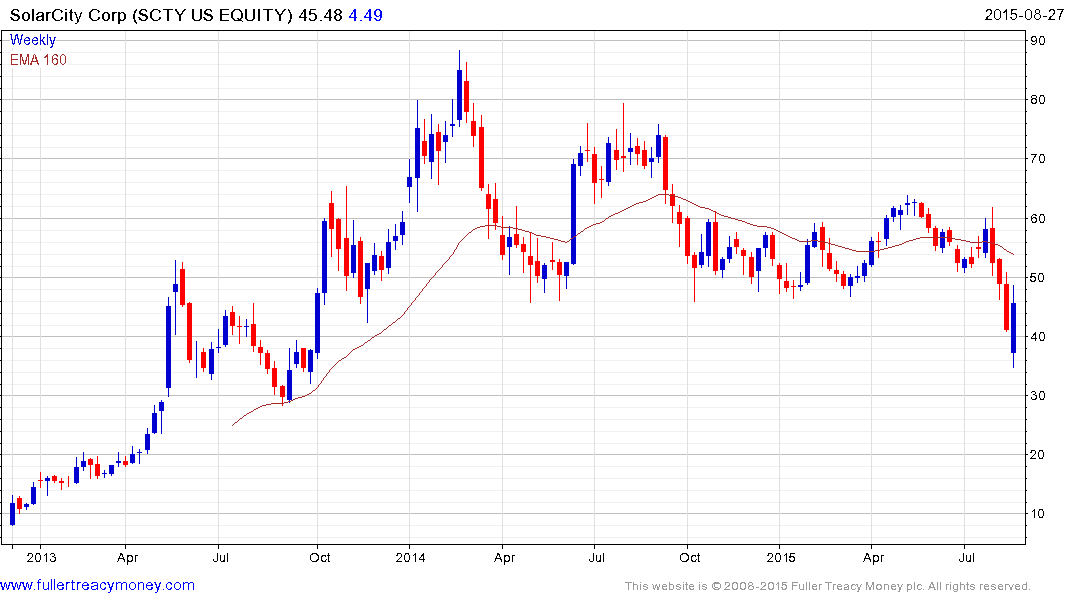 SolarCity found at least near-term support on Monday.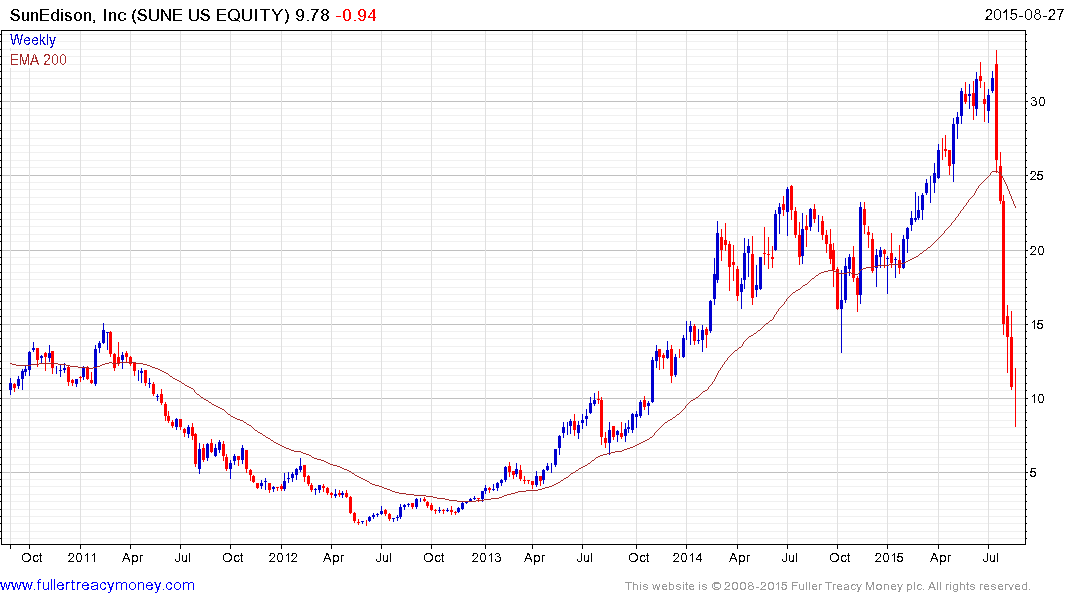 SunEdision is down over 70% from its July peak and found at least short-term support today.
Back to top