Musings From the Oil Patch February 10th 2015
Thanks to a subscriber for this edition of Allen Brooks' ever interesting report. Here is a section on the Baker Hughes rig count:
Another week and another huge drop in the Baker Hughes oil-directed drilling rig count. The speed with which the rig count is dropping has encouraged forecasters to translate the decline into an immediate fall in oil output. The focus of analysts has been on the oil rig decline since the world is absorbed with determining when either Saudi Arabia cuts its production to boost global oil prices from current levels or the American shale industry cuts back drilling sufficiently that the natural decline rate of shale wells eliminates the existing oil surplus.

The chart of the count of active oil drilling rigs since the turn of the century shows an almost vertical decline in recent weeks. The angle of this oil rig decline is sharper than occurred in the 2008-2009. On the surface, this picture would support the view of a rapid decline in new oil production. Below the surface there may be some variances in the pace of decline of the various drilling rig types that could moderate the optimism of a quick production reaction.

In Exhibit 21 we plotted the change in the weekly rig count since Thanksgiving by whether the rigs were drilling directional, horizontal or vertical wells. In the first couple of weeks, there seemed to be little or no reaction to the start of the collapse of oil prices following the Thanksgiving Day meeting of the Organization of Petroleum Exporting Countries (OPEC) at which the members agreed to sustain the organization's 30-million-barrel a day production level. The announcement of that decision caused one of the largest one-day drops in global oil prices and started the industry on the slide into its current recession.
Here is a link to the full report.

The energy sector has experienced a sharp decline as oil prices fell and as expansion plans were cancelled or at least re-evaluated. The Baker Hughes rig count offers a representation of just how quick the response to falling oil prices has been. Having cut back on expansion, drillers will now be watching for signs of oil prices stabilising before committing to additional expenditure.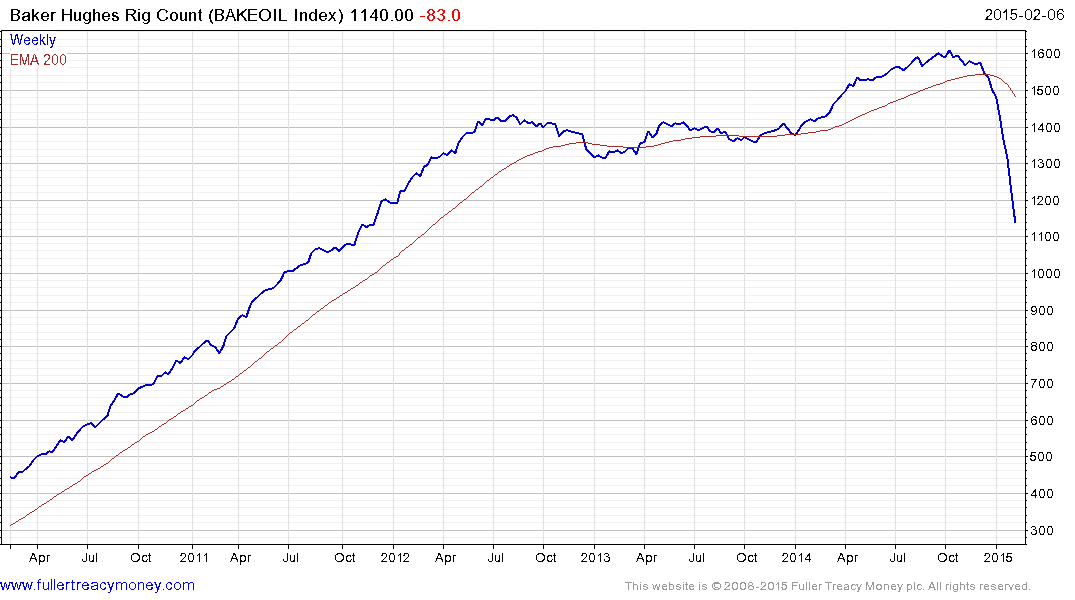 This is contributing to the bounce currently underway in Brent Crude Oil prices. Today's push through $60 represents a higher high following the higher reaction lows posted last week. This rally continues to have the hallmark of a reversionary move and a sustained move below $53 would be required to question that view.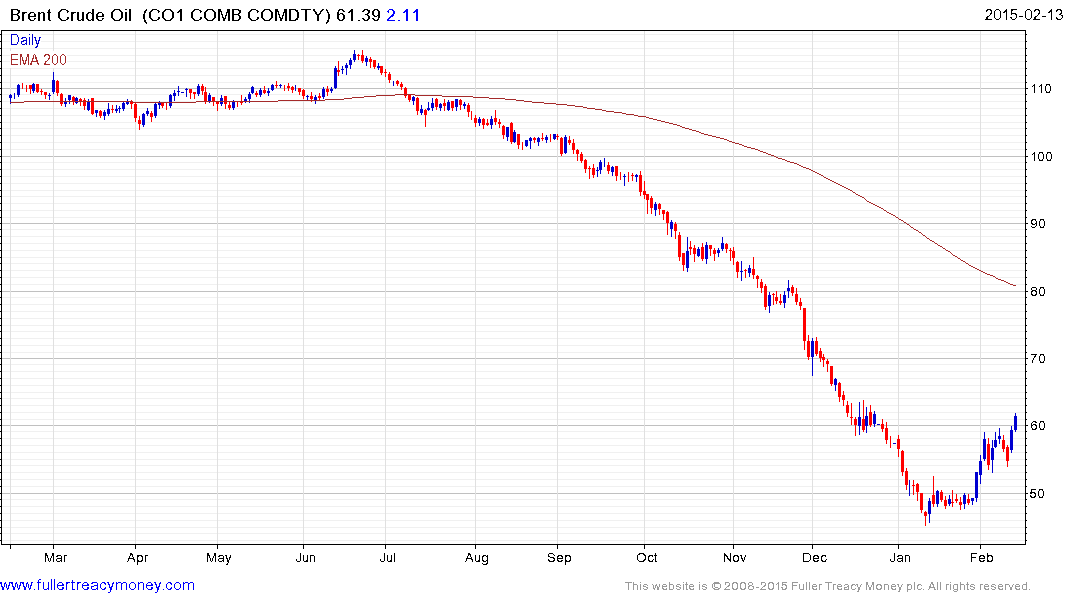 Back to top