Musings From The Oil Patch December 1st 2015
Thanks to a subscriber for this edition of Allen Brooks' ever interesting report for PPHB which may be of interest. Here is a section on oil shares:
A final batch of questions focused on how important major oil company dividends were to holding up their share prices? We believe it is an important consideration, but the question of dividends and the major oil companies may actually foreshadow a discussion of their future business models. If a company is stuck in a low-growth industry, which oil certainly is, then spending inordinate sums of money to lift the growth rate may not be worth it. For oil companies, the cost for finding and developing new oil production to boost a company's output growth rate from 2% to 3% to say 5% to 6%, without the company having any control over the price it receives for the product, should raise questions about their long-term business strategy. Maybe it is better to develop a steady, albeit low, production growth profile while using the surplus cash flow to maintain, and potentially increase, the dividend to shareholders. That might be a way to sustain a company's stock market valuation and secure stable shareholder support. This strategy implies that capital spending would always be at risk in low commodity price environments, but the strategy could lead to stable employment, which is critical for securing and sustaining the technical talent required in the petroleum business. This strategy, however, wouldn't work for smaller E&P companies needing capital to grow as their ability to tap the capital markets likely requires that they demonstrate rapid production growth. As we are learning, that strategy can be deadly in a period of low commodity prices. So if major oil companies were to adopt slow-growth production goals while defending and increasing their dividends, their share prices might not decline.
Here is a link to the full report.

Capital Expenditure budgets have evaporated as companies deal with the revised economics of oil and gas development. On the plus side they have already taken significant write downs so any production that comes online as a result of previous investment can be considered already funded. Companies like Exxon Mobil, at a rating of AAA, are considered better credits than many sovereigns and the removal of the burden of capital expenditure leaves them in a better position to sustain their businesses into the medium term.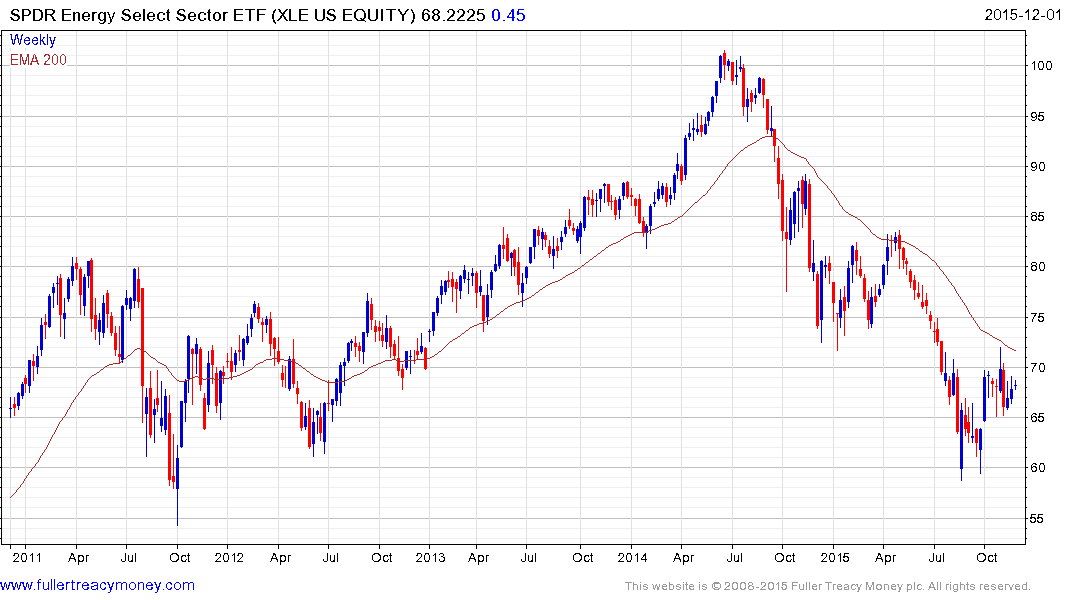 The SPDR Energy ETF (XLE) has been consolidating since unwinding its oversold condition relative to the trend mean. A sustained move below $65 would be required to question scope for additional higher to lateral ranging.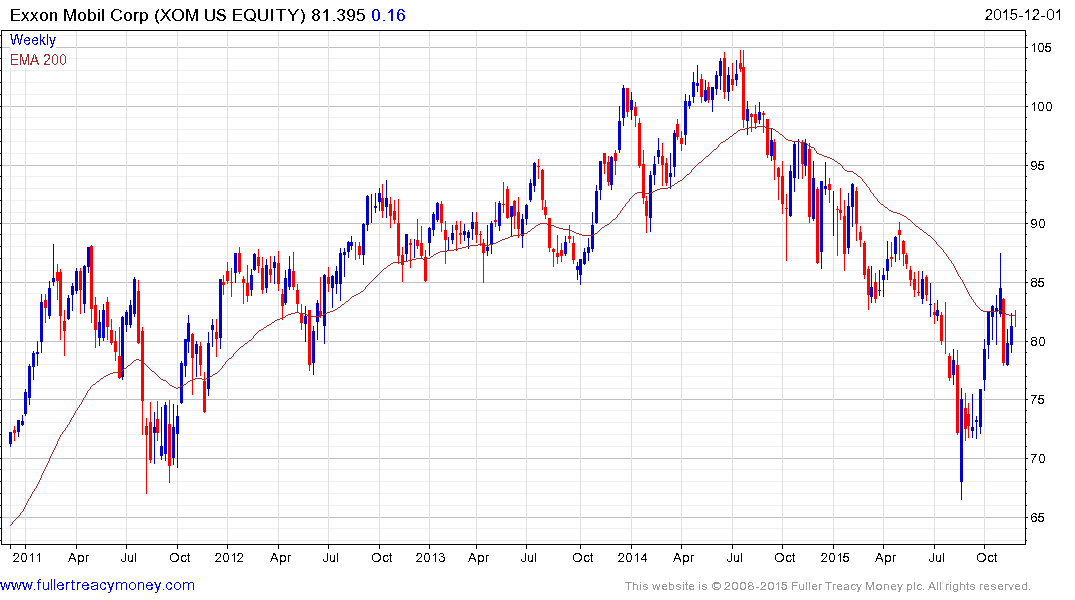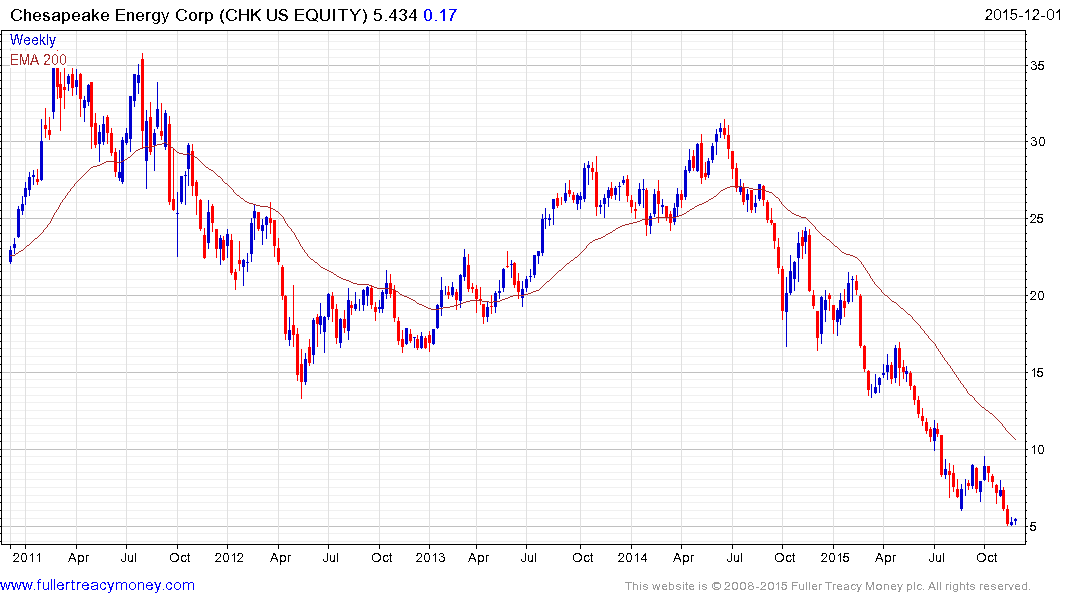 If we contrast the performance of Exxon Mobile with Chesapeake Energy, the stronger financial position of the majors is definitely acting to their benefit in the current environment.
Back to top