Gasoline Demand Is A Red Herring For The Oil Market
Thanks to a subscriber for this article by Art Berman covering US gasoline demand. Here is a section:
Meanwhile, net gasoline exports are at record high levels. Exports have increased 1,443 kbpd since June 2005.

So, consumption has increased but remains far below pre-2012 levels. Production is again approaching earlier peak levels but most of the increased volume is being exported. The belief that U.S. consumption is approaching record highs is simply not true.

Americans Are Driving More But Using A Lot Less Gasoline

Americans are driving more than ever before. Vehicle miles traveled (VMT) reached an all-time high of 3.15 trillion miles in February 2016 (Figure 2).

VMT have increased 97 billion miles per month (3%) since the beginning of 2015 and gasoline sales have increased 187 kbpd (2%). The rates of increase are not proportional.

For example, VMT was fairly flat from mid-2011 until oil prices collapsed in September 2014 yet gasoline sales fell more than 1 million barrels per day during the same period. Americans traveled the same number of miles but used a lot less gasoline. Even with the VMT increase since 2015, sales are still 539 kbpd less than in January 2009.
Generally speaking energy demand represents a constant long-term growth trajectory because so much of the global economy depends on energy consumption to fuel growth. However the evolution of electric and CNG vehicles, as well as increasingly stringent emissions regulations reflect an additional consideration that was not so much of a factor previously.

It will be a long time before electric vehicles make up the majority of cars on the road but every new car represents another person not consuming gasoline and when they do the cars they drive will be more efficient. That's a long-term challenge for oil prices.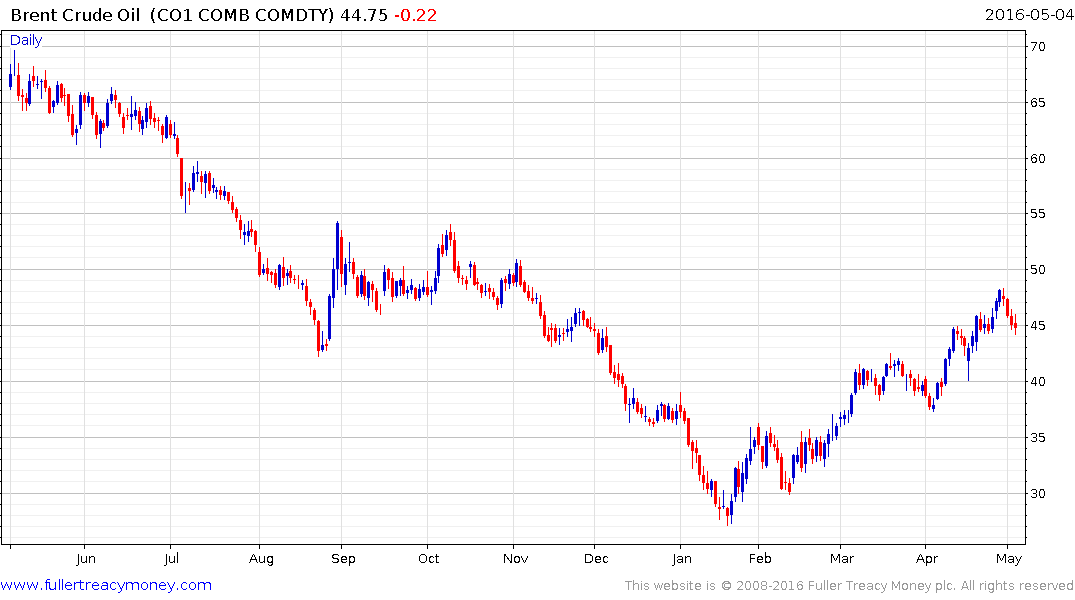 Near-term the brush fire in the oil sands district of Alberta has knocked out at least some production and oil prices remain in what is so far a smaller reaction than those it has posted over the course of the four-month rally.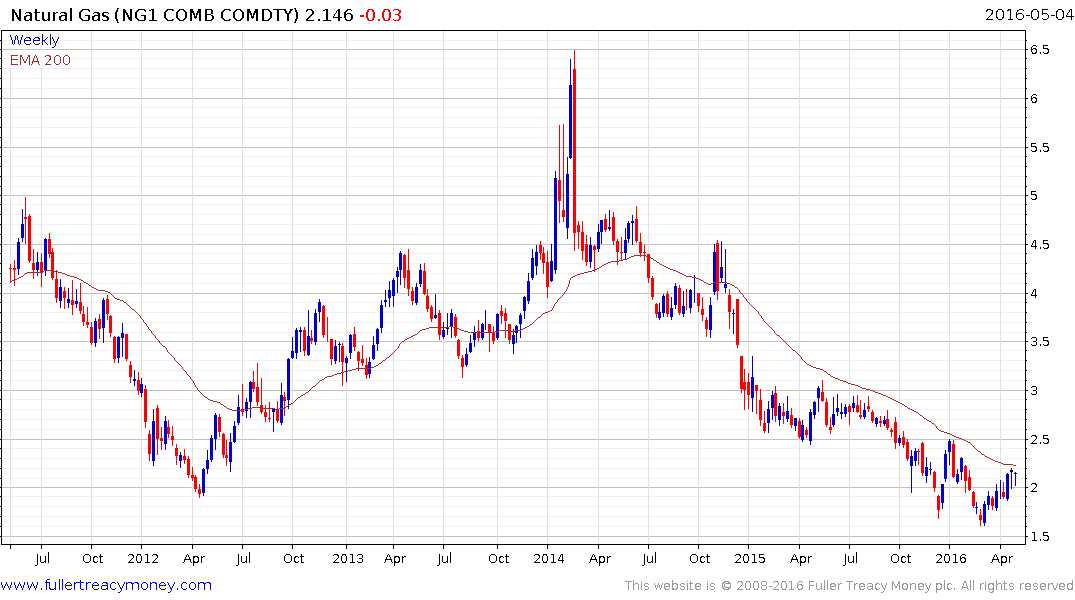 Natural gas continues to hold a progression of higher reaction lows from its early March low and has now closed the overextension relative to the trend mean. A break below $2, sustained for more than a session or two, would be required to question potential for additional higher to lateral ranging.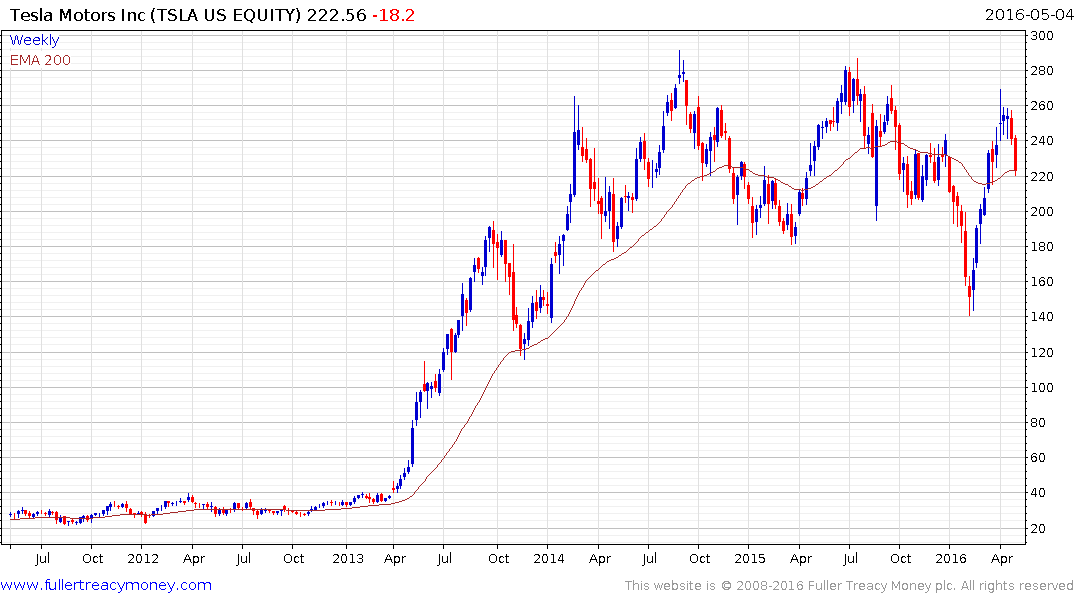 Meanwhile news that Tesla has lost two of its chief production officers did nothing to inspire confidence and it dropped to break the progression of higher reaction lows from the February nadir.
Back to top