Drivers Ride High on Trucking Boom
This article by Robbie Whelan and Brian Baskin for the Wall Street Journal may be of interest to subscribers. Here is a section:
"Everyone is fighting over the same drivers," said Dan Pallme, director of the Intermodal Freight Transportation Institute at the University of Memphis. "Eventually, what has to happen is salary has to rise, and the only way motor carriers can do that is by increasing the costs to their customers."

?The long-haul trucking industry, which employs about 800,000 people today, needs an additional 48,000 drivers, according to the American Trucking Associations, a trade group. That is a tall order at a time when unemployment is falling. Many who might have considered trucking are opting for construction work, a job that doesn't involve long stretches away from home and pays competitive wages.
There is little commonality in the performance of trucking shares as they grapple with attracting more workers while also being required to carry lower cost items and facing competition from railroads. It's still a number of years away but haulage is a prime target for autonomous vehicle manufacturers and the incentive to come up with a workable solution is all the more compelling with wage hikes such as those detailed in the above article.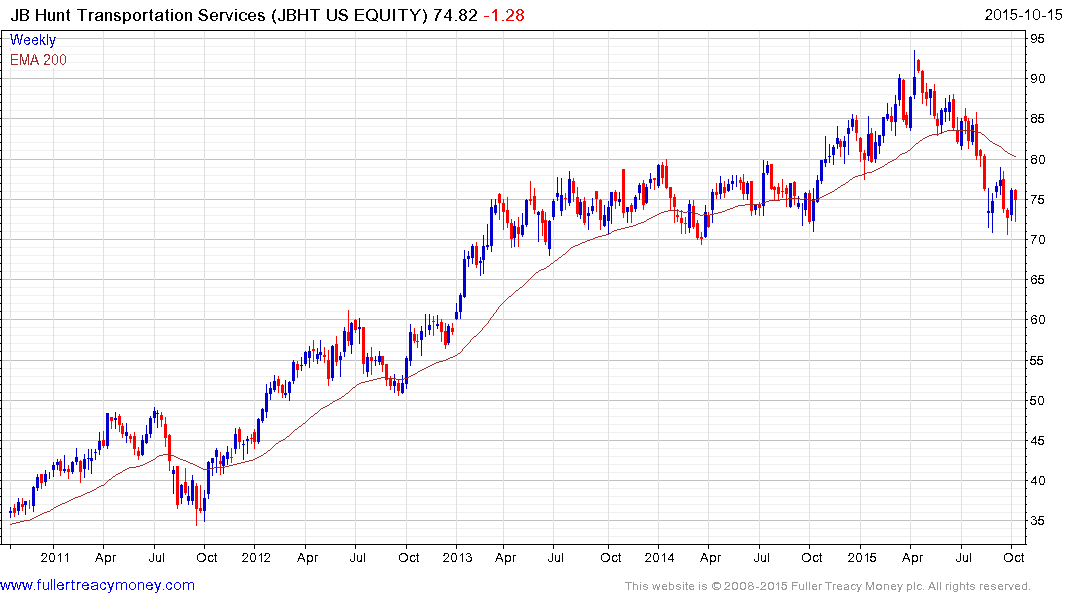 JB Hunt has returned to test the lower side of a medium-term range near $70 and a sustained move below that level would be required to signal top formation completion.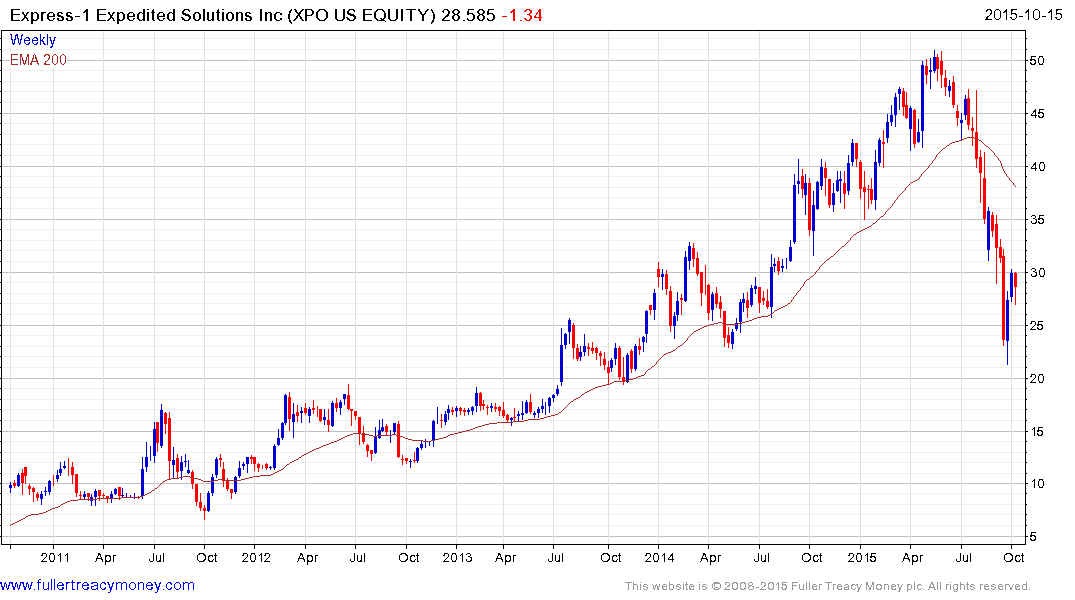 Express-1 Expedited Solutions bounced two weeks ago following an accelerated decline and will need to hold the $20 on any pullback if support building is to be given the benefit of the doubt.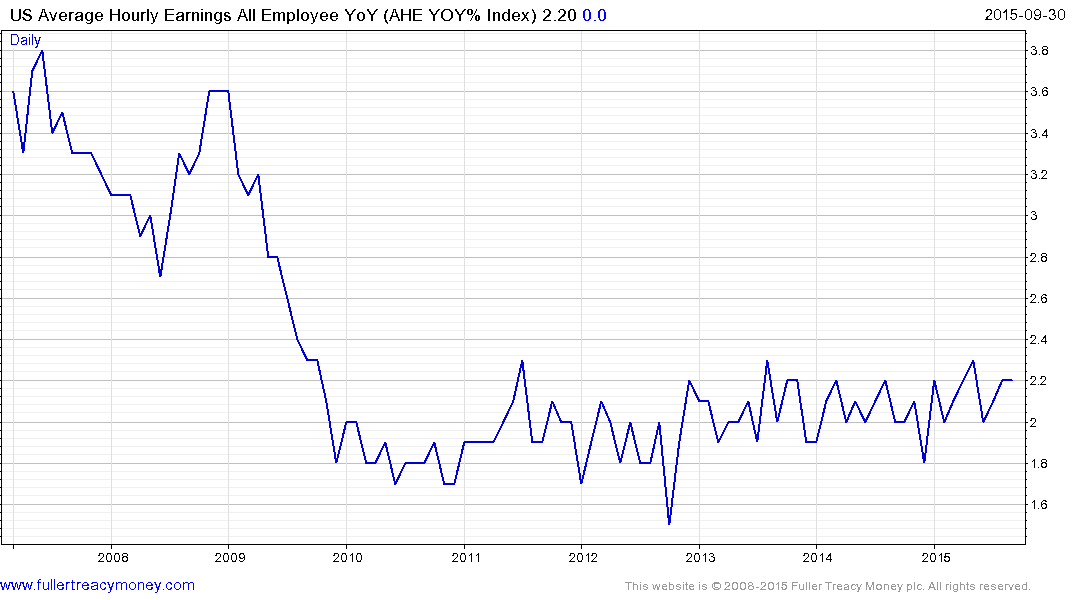 More broadly, rising wages contributed to Wal-Mart's disappointing earnings announcement yesterday and the impressive wage growth discussed in the above article is an additional signal the labour market is experiencing tightness. The impending raising of minimum wages to $15 in a number of major cities represents an additional signal wage growth is unlikely to stay within its tight band indefinitely.

One of the unintended consequences of Obamacare has been that families earning between $20,000 and $45,000 per annum now have to earn that bit more to compensate them for the loss of subsidies they would incur if a nonworking family member takes on a job. This has been a contributing factor in the declining rate of workforce participation and represents a tailwind for wage growth if some of these people are to be encouraged back into jobs.

With commodity prices already low, the additional impact on inflation figures is likely to be muted while there is scope for an inflationary surprise next year as wage growth filters through and the falling commodity effect elapses or even reverses.
Back to top