Biden Says Wait and See on a Russian Pullback
This article from Bloomberg may be of interest to subscribers. Here is a section:
Ukraine and Russia failed to clinch a cease-fire in talks that ended in Istanbul on Tuesday, with Moscow saying it will reduce military operations in areas where its forces are being pushed back and Kyiv calling for security guarantees from European Union and NATO members.

U.S. President Joe Biden said he'll see how Russia acts on a pullback and "see what they have to offer" in further talks with Ukraine.

A Ukrainian negotiator said his country is seeking guarantees for territory that doesn't include Russian-controlled areas and that Kyiv is willing to discuss the status of occupied Crimea. Russia indicated a meeting was possible between President Vladimir Putin and his Ukrainian counterpart Volodymyr Zelenskiy.

Russia's delegation left Istanbul, and no date or time was set for any potential future talks, according to a person close to the Moscow delegation. European nations expelled more Russian diplomats from their capitals, even as stocks rose and oil fell on optimism for progress in the negotiations.
This brief history of Finland's fight against the Soviet Union in 1939 and again in 1944 bears some striking similarities to what is going on in Ukraine today. The most likely outcome remains that Russia will hold the territory it has already won and will negotiate hard for a land bridge to Crimea. In return Ukraine will receive new security guarantees, adopt a neutral foreign policy and will eventually be allowed to join the EU.

The only real question is how long it will take Russia to establish a military position strong enough to have their demands met. Over-asking is the beginning of most negotiations and Russia's initial gambit of attacking multiple targets at once might be viewed in those terms.

Nevertheless, the comparison with Russia's Chechen war is also relevant and would point towards a much lengthier conflict; characterised by terror tactics and urban warfare. That's why NATO will be reluctant to remove sanctions in a hurry.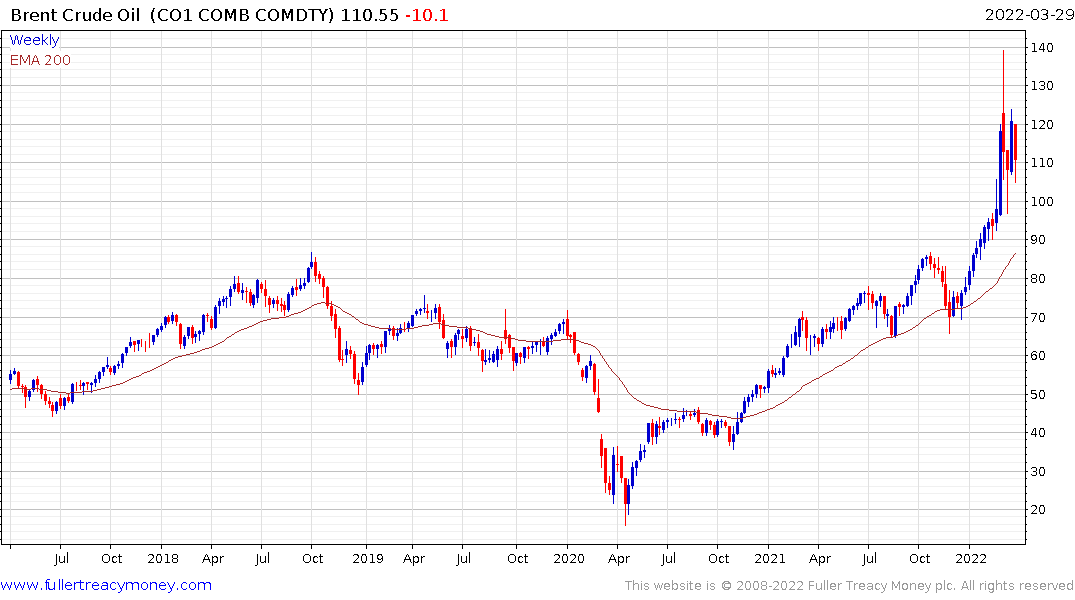 Oil prices initially pulled back on the news of more amicable relations but there is little potential for sanctions to be removed quickly, unless that is a condition for an agreement.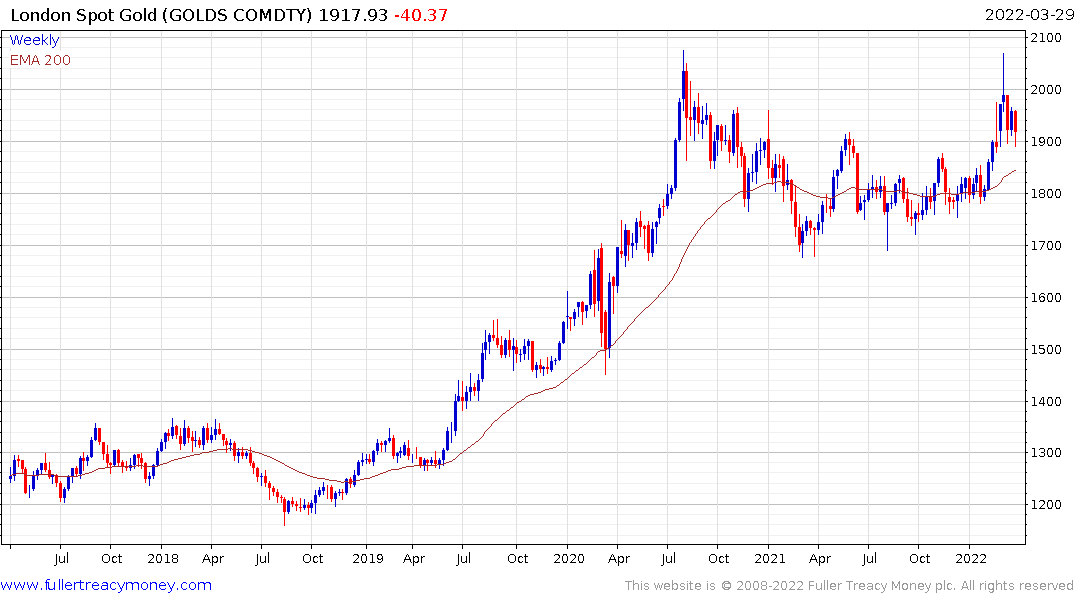 Gold initially traded below $1900 and rebounded to confirm near-term support.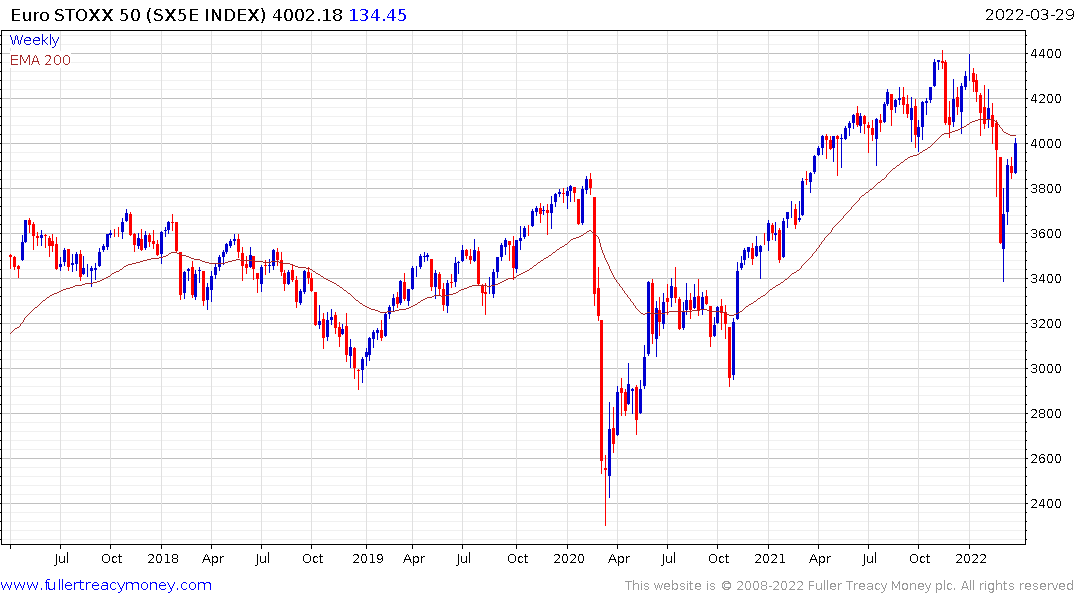 European stocks rebounded best as they unwind a deep oversold condition.
Back to top