Xi Jinping visits Wuhan, in major show of confidence as China turns corner on coronavirus
This article by James Griffiths for CNN may be of interest to subscribers. Here is a section:
He "will visit and express regards to medical workers, military officers and soldiers, community workers, police officers, officials and volunteers who have been fighting the epidemic on the front line, as well as patients and residents during the inspection," Xinhua reported.

That Xi can visit the city suggests the government has supreme confidence in his safety and epidemic controls put in place there. The closest he previously came to the frontlines of the outbreak was visiting virus treatment centers in the capital Beijing, which has far fewer cases than Wuhan.

Senior government officials, including Vice Premier Sun Chunlan and Premier Li Keqiang, have visited Wuhan, but it was assumed until now that the risk to Xi, even if slight, was not worth the potential cost. Since taking office in 2011, Xi has centralized authority massively, becoming China's most powerful leader since Mao Zedong, and were the 66-year-old to fall ill, that could seriously destabilize the political system.
Xi's visit to a heavily sanitised sites in Wuhan is clearly aimed at signaling China is over the worst of the epidemic. What is less reported on is they have simply stopped counting. The majority of regions outside Hubei are only counting serious cases and ignore people with mild symptoms or those who are asymptomatic.
That greatly increases potential containment is futile and China is willing to simply accept the consequences of viral saturation in its elderly population, in service to promoting economic activity. Supporting the stock market is a central part of the kind of signaling aimed at convincing the world China is literally willing to do whatever it takes to avoid a recession.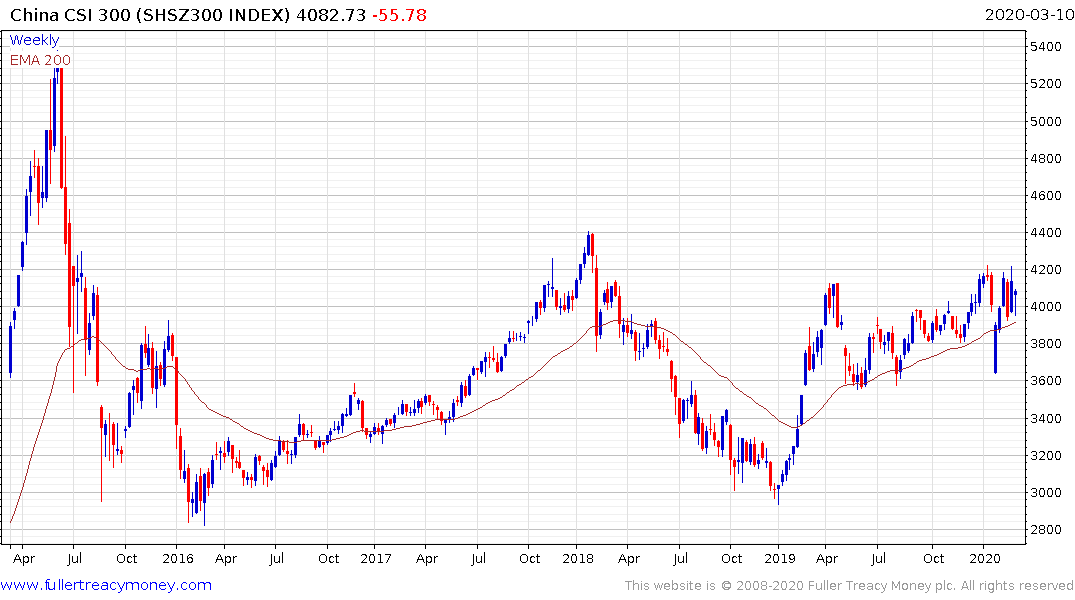 The relative strength of China's US listed shares suggests investors are willing to take them at their word and that alone is likely to attract flow as volatility remains elevated. Bull markets in China tend to be state sponsored and that certainly appears to be what is going on in China today.
Back to top