Wall Street Braces for Dollar Demand to Spike at Quarter-End
This article by Liz Capo McCormick and Anchalee Worrachate for Bloomberg may be of interest to subscribers. Here is a section:
At the same time the extent of virus damage starts to show in data, Wells Fargo & Co. reckons the recent plunge in equities has left pension-fund portfolios so far out of balance that it will force them to dump about $40 billion in Treasuries and other debt before the month is out.

Even ignoring quarter-end, JPMorgan Chase & Co. was predicting pension and other investment funds would have to shift billions into equities to counter the historic rout.

These kinds of flows can create turmoil for currencies. The forum overseeing conduct on the $6.6-trillion-a-day foreign-exchange market warned on Thursday volatility may surge in the coming days.

"At the end of every month and even more so the end of every quarter, we tend to see strong corporate demand for the U.S. dollar," said Athanasios Vamvakidis, head of G-10 foreign exchange strategy, Bank of America Merrill Lynch. "This seasonality is strong on our flows, particularly for end-quarter. Having said that, the global crisis may be a more important dollar driver now."
The ebbing and flowing of global liquidity over the last month has resulted in some acute volatility for the Dollar. It initially sold off heavily because carry traders were being unwound, which saw short-term demand for the Euro and Yen soar as funds were repatriated. That subsequently morphed into a Dollar shortage as demand soared with banks refusing to lend.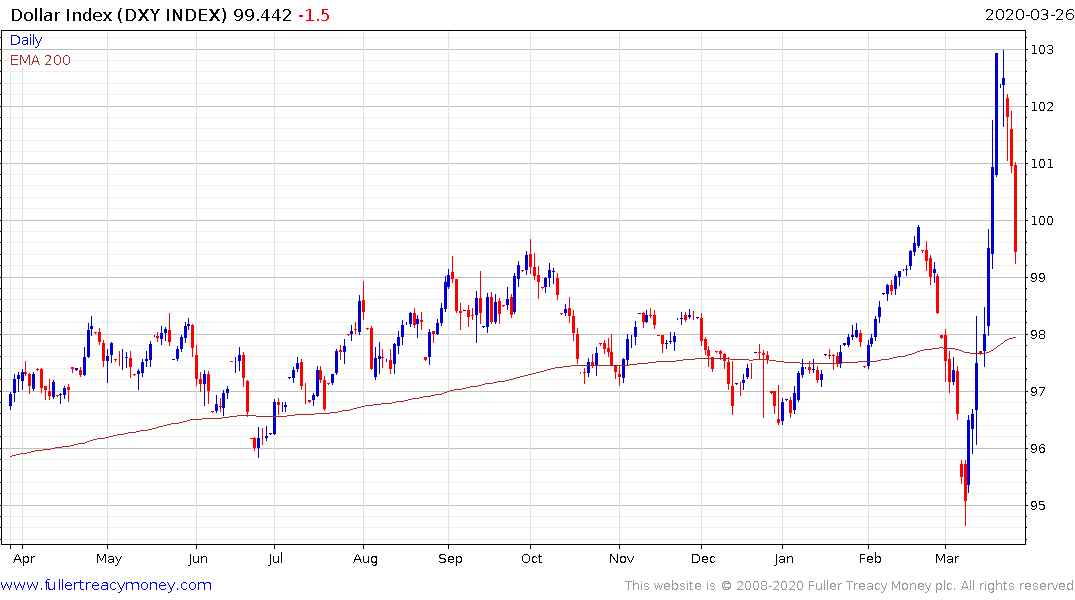 Illiquidity in the money markets and the global financial system necessitated a response from the Federal Reserve. They opened up swap lines with many more central banks than during the financial crisis. That, in addition to a willingness to supply limitless liquidity, has lubricated the global financial system and the Dollar is starting to come back down.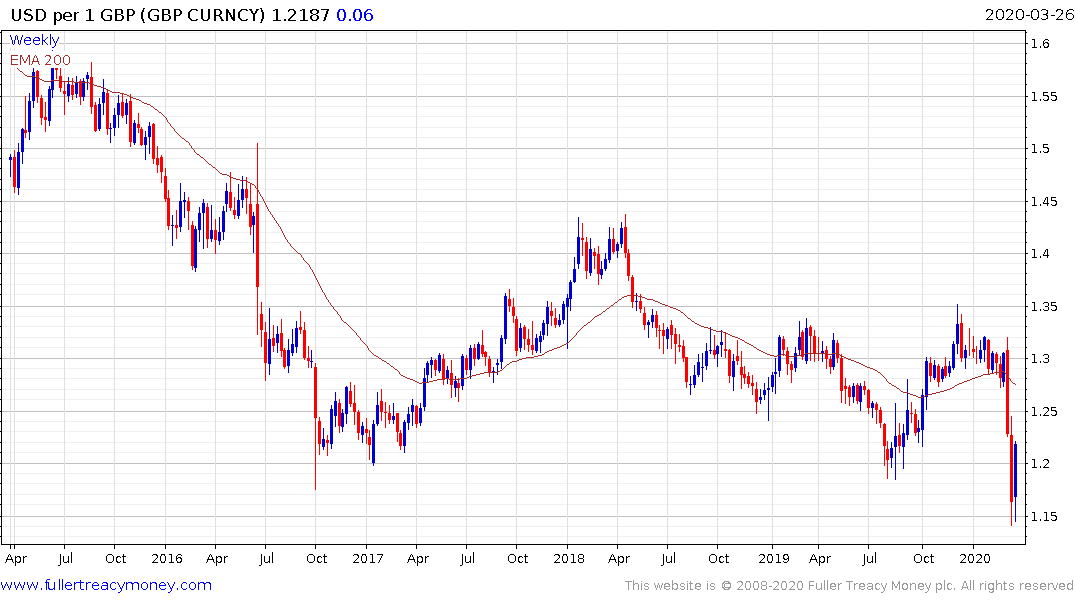 Interestingly, the Pound is beginning to rebound even as the government embarks on an historic spending spree to support the economy. In this case liquidity trumps deficits in the minds of investors and particularly as shorts are unwound.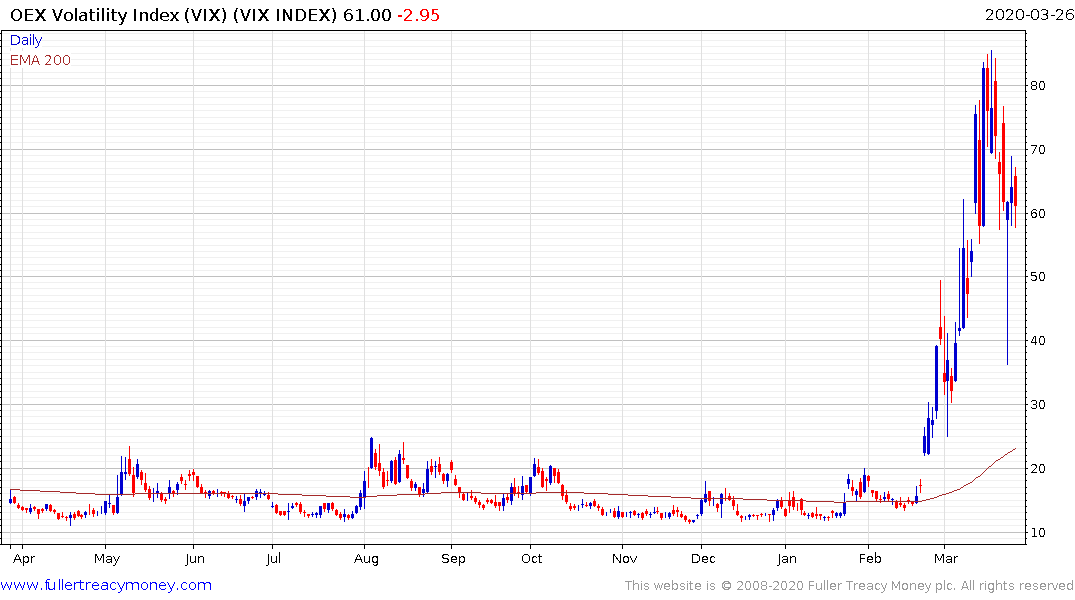 The decline in the Dollar is being mirrored by some moderation in the strength seen in the VIX Index. Conversely, the fact the VIX has not immediately contracted more meaningfully is a testament to just how much uncertainty investors feel right now.
Back to top