Vietnam, China Agree to Boost Border Trade Amid Virus Outbreak
This article by Nguyen Dieu Tu Uyen for Bloomberg may be of interest to subscribers. Here is a section:
China agreed to resume normal customs procedures at its border gates after Vietnamese transport trucks endured extensive backups due to Chinese measures designed to counter the spread of the novel coronavirus, according to a statement on the website of Vietnam's trade ministry.

Chinese authorities will ease some of the procedures to make it easier for Vietnamese trucks loaded with agricultural products to more quickly cross the border into China, according the statement. The agreement came during a conference call between Vietnam's Minister of Industry and Trade Tran Tuan Anh and Chinese officials, it said.
Not all emerging markets are going to be evenly affected by the coronavirus in just the same way that Greece and Germany skirted the worst of the outbreak while Italy and Spain were hit particularly hard. With the infection rate cresting in a number of markets, the big question is when it will crest in the emerging markets. The relative strength of their respective currencies is about the best barometer we have for how economies are being affected.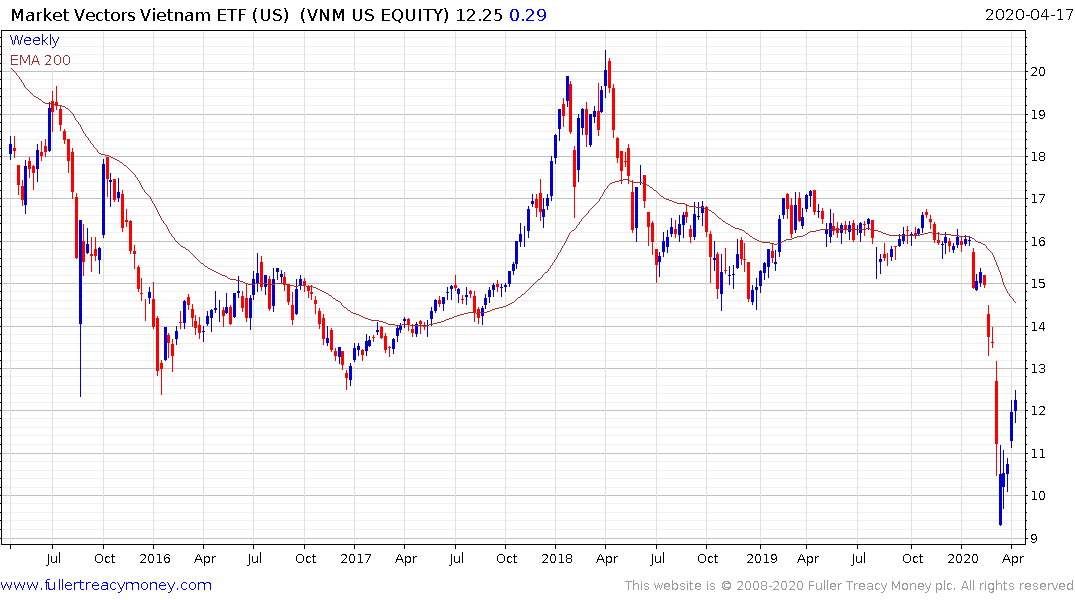 The Vietnamese Dong is among the only emerging market currencies to have strengthened significantly over the last few weeks. The Vietnamese Index dropped down from a two-year range in February but is now unwinding its oversold condition.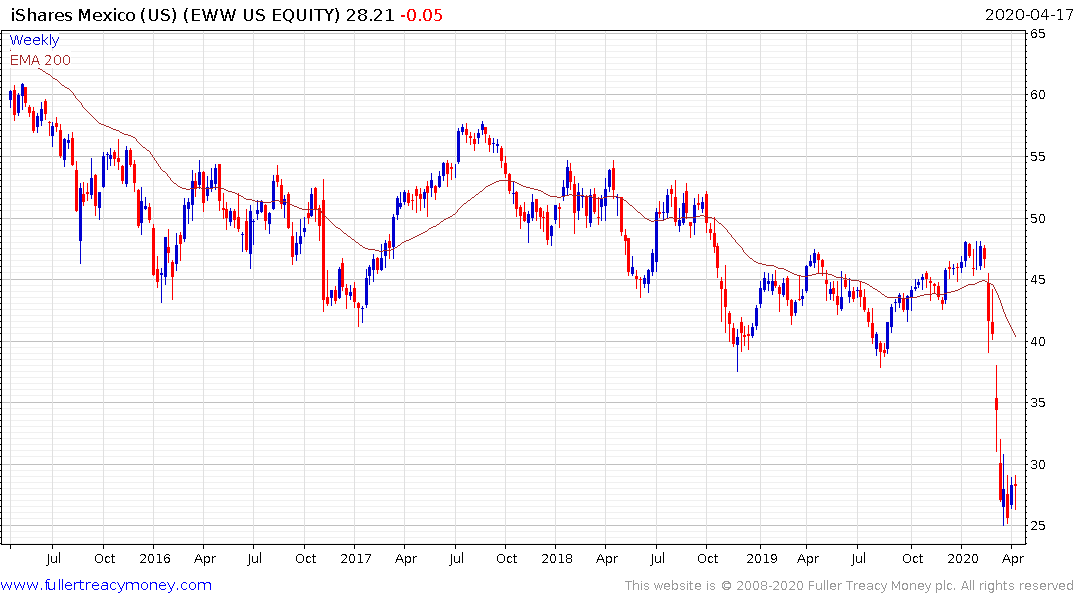 The Mexican Peso has at least steadied over the last four weeks and not least because Mexico benefits from its oil hedge during times of stress. The iShares MSCI Mexico ETF dropped 48% from its February peak and is stabilising.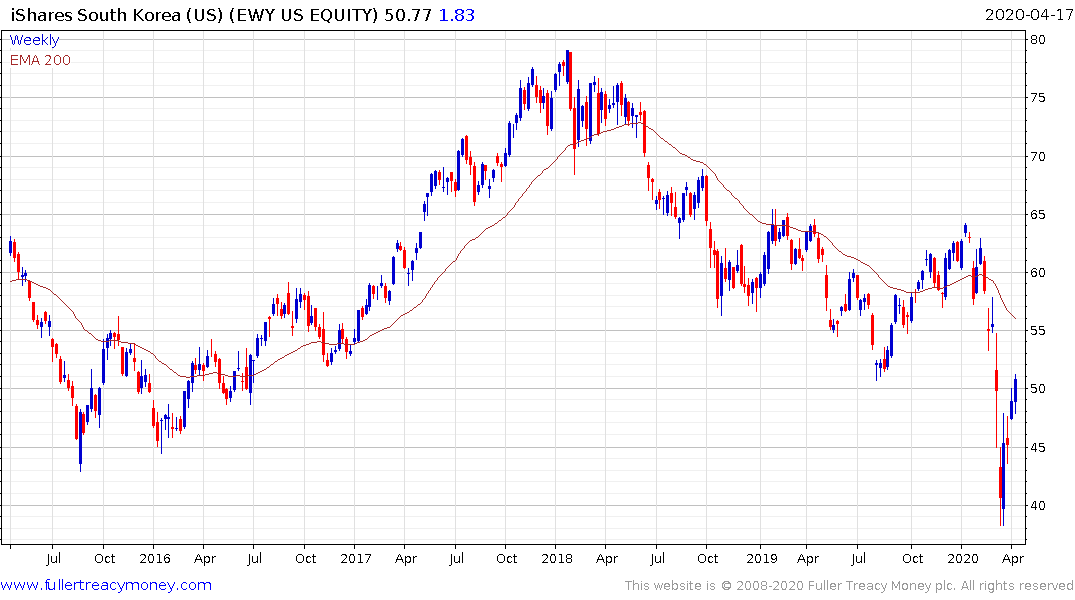 The South Korean Won has rebounded better than most and not least because exports have held up quite well during its lockdown phase. The iShares MSCI South Korea ETF has unwound about half its decline and will need to hold the $40 if support building is to be given the benefit of the doubt.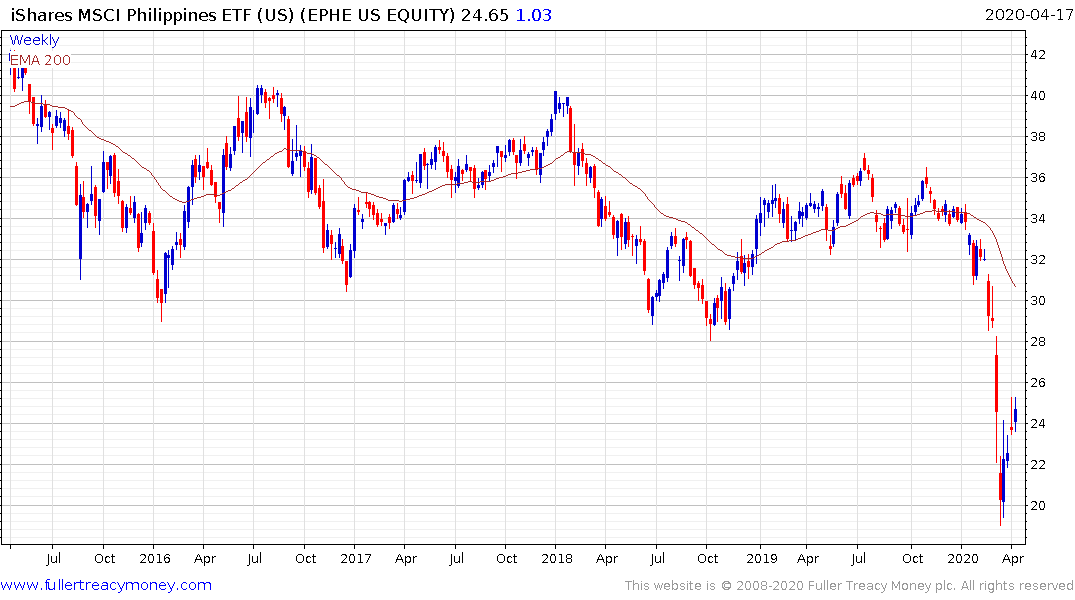 The Philippine Peso has been quite stead over the last six months and the ETF is now also unwinding a deep oversold condition.
I was in Bangkok during the SARs epidemic. The local population were nonplussed but the group of international divers I was with were afraid to touch anything. There is a common perception that life will change irredeemably after the lockdowns end and that might be true for a while but it is unlikely to persist without regulations or bad news forcing changed behaviour.
Back to top