The Hottest Phones for the Next Billion Users Aren't Smartphones
This article by Newley Purnell for The Wall Street Journal may be of interest to subscribers. Here is a section:
Millions of first-time internet consumers from the Ivory Coast to India and Indonesia are connecting to the web on a new breed of device that only costs about $25. The gadgets look like the inexpensive NokiaCorp. phones that were big about two decades ago. But these hybrid phones, fueled by inexpensive mobile data, provide some basic apps and internet access in addition to calling and texting.

Smart feature phones, as they are known, are one of the mobile-phone industry's fastest-growing and least-known segments, providing a simple way for some of the world's poorest people to enter the internet economy.

While global smartphone sales began sliding last year as markets became saturated, smart feature phone shipments tripled to around 75 million from 2017, according to research firm Counterpoint. Some 84 million are likely to be shipped this year.
Phones are an example of enabling technology. Delivering internet access to the masses, primarily in frontier and emerging markets, opens up growth potential for the companies delivering services through these devices. Considering the market penetration companies like Google and Facebook already have, reaching the last couple of billion potential users has to be high on their list of priorities.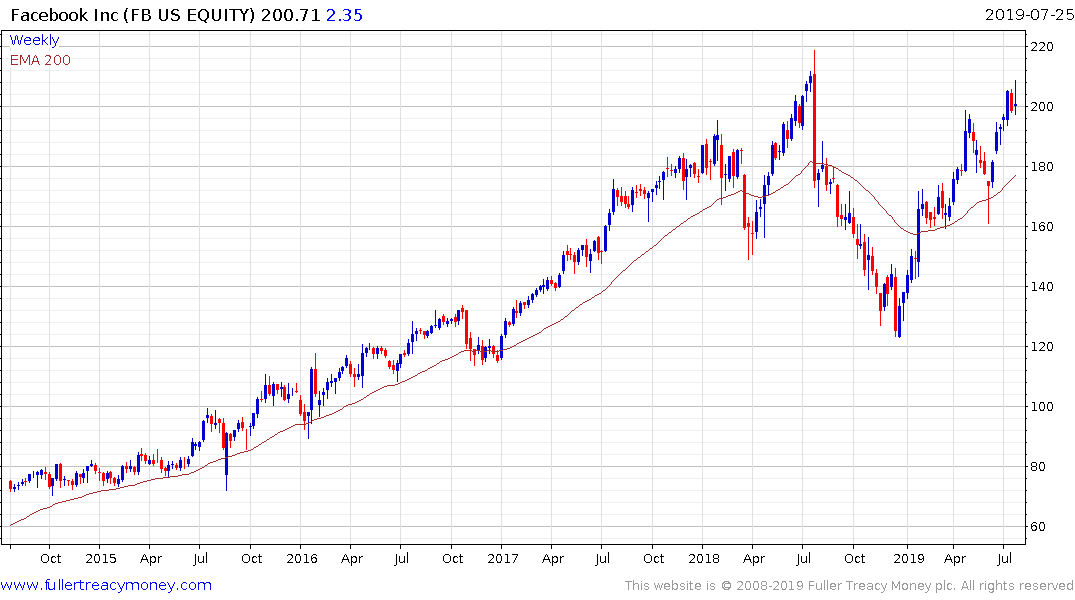 Facebook reported earnings last night which surprised on the upside. The hangover from the fine it received earlier in the week continues to weigh on sentiment however. That suggests some additional consolidation in the region of the psychological $200 level.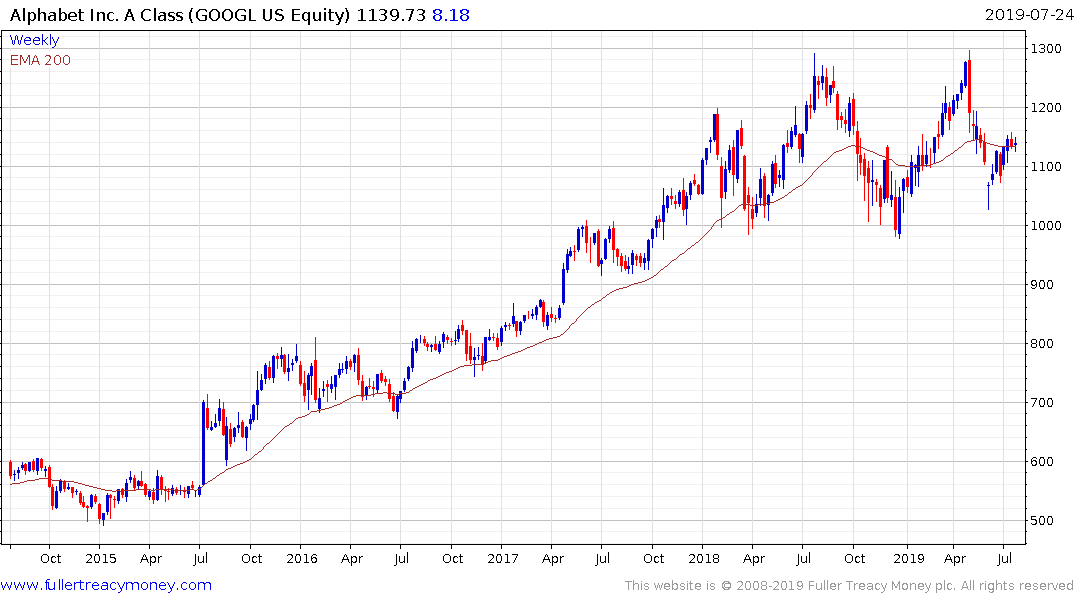 Alphabet/Google continues to range above the psychological $1000 as investors weigh the impact of the global slowdown on advertising, not least as it becomes pickier about who it deals with as a result of regulatory scrutiny.
Back to top