Tesla Cybertruck Pre-Orders Unofficially Top 500,000
This article by Tony Owusu for TheStreet may be of interest to subscribers. Here is a section:
Tesla (TSLA) - Get Report was roundly criticized when it debuted the Cybertruck back in November thanks to the pickup truck's unconventional design and a failed durability test that left the demonstration vehicle with a cracked window.

But three months later, the company's gamble on the vehicle could be paying off as the unofficial Cybertrucks Owners Club released numbers suggesting the vehicle has received 522,764 preorders in just three months.

The group also compared Cybertruck preorders to Model 3 preorders, saying the Model 3 only received around 518,000 total reservations between its unveiling in April 2016 and August 2017.
This is probably an accurate representation of interest in the cybertruck not least because the deposit required was a $100 versus $1000 for the Model 3. That allowed a lot more people the opportunity to express interest with a relatively modest sum but it is a much bigger question whether they will translate into sales in the same way the Model 3 did.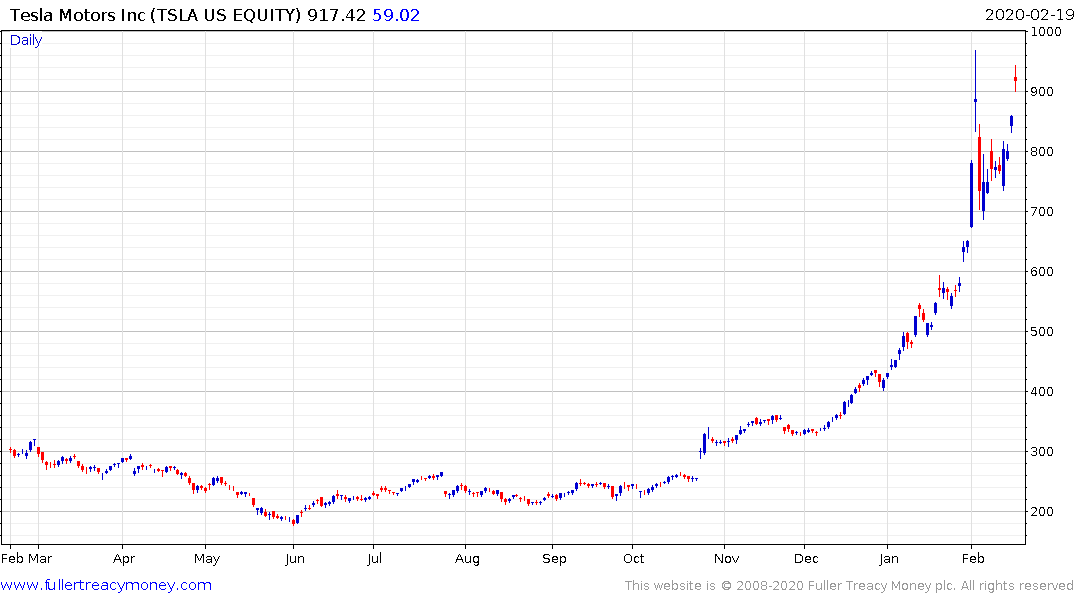 The share popped on the upside today to retest the early February peak. Wall Street analysts have been scrambling to raise targets enough to keep up with the price action even as some bearish stalwarts hold onto double digit estimates.
The $1600 June 2022 calls have almost doubled in value over the last week and are now trading at $144. That suggests ample demand for bets on a doubling from current levels. Generally, that kind of enthusiasm, following an already impressive advance, is a contrary indicator.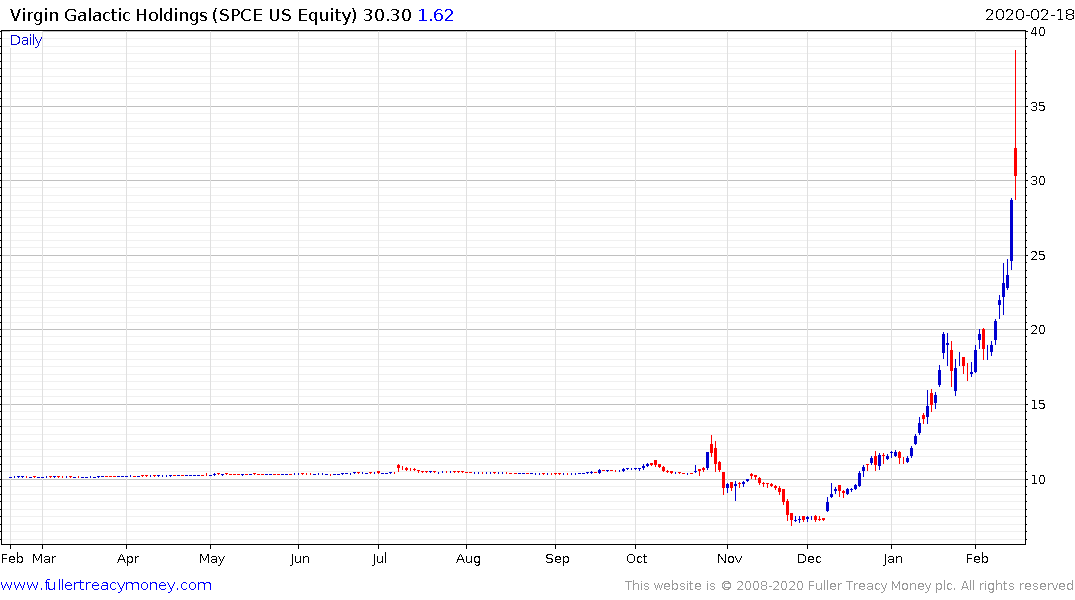 The rationale behind the jump in Tesla, Virgin Galactic and anything relating to renewables and hydrogen is the acceptance of estimates that battery costs will be competitive with internal combustion engines in 2023. The rapid pricing in of that potential outcome is what is supporting the commonality across all of these sectors. Scepticism about the viability of renewables has been left behind not least because political support for a green transition is now evident and low interest rates are making speculative investments more appealing.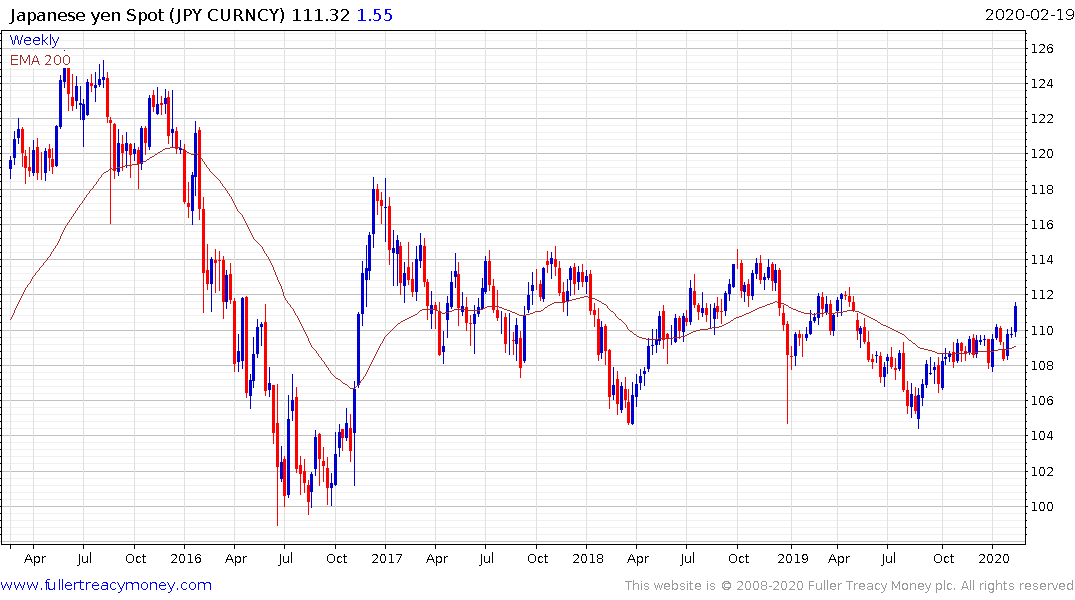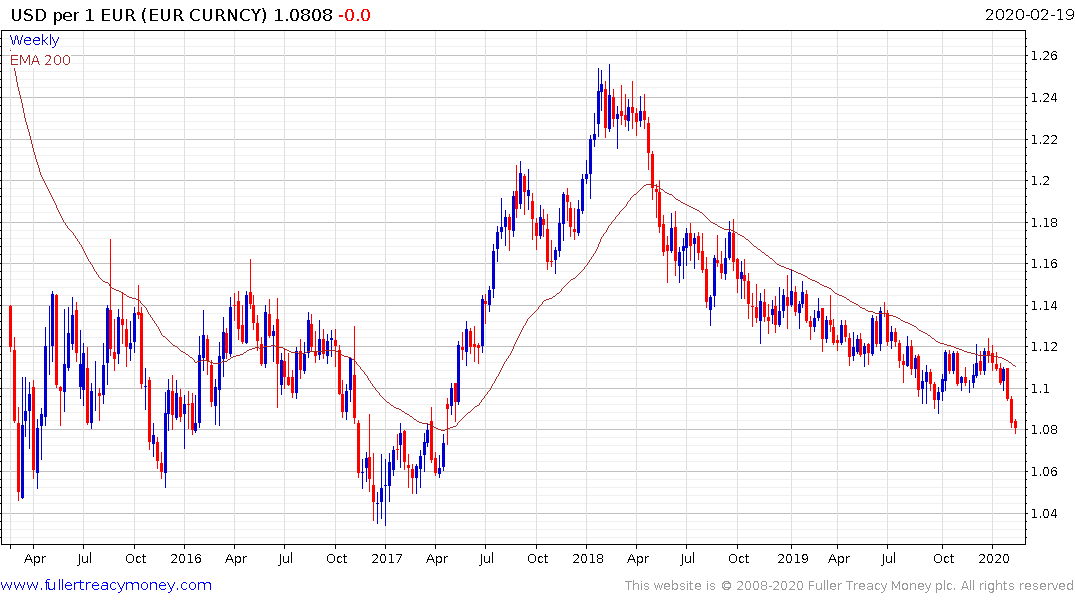 The dynamic weakness of the yen today, following the recent weakness of the euro represents additional fodder for speculative momentum bets as carry trades become truly fashionable once more.
Back to top