Seven Market Gurus Answer the Seven Big Post-Brexit Questions
This article from Bloomberg News may be of interest to subscribers. Here is a section:
What will the U.K. look like after Brexit? Stephen Jen, CEO of Eurizon Slj Capital:

Britain will probably face a "J Curve" effect after Brexit, with challenges ahead before taking off.

The world is experiencing disruptive shocks that require countries to re-invent themselves and stay competitive. There is a big scope for the U.K. to achieve that outside the EU given that it will have a greater degree of freedom. It's already number three next to the U.S. and China in terms of technology innovations such as AI, biomedicine and robotics. There is a good opportunity that it could leap-frog its competitors. I don't think it's a stretch of the imagination that it's a very exciting future that the U.K. is facing.

As an investor, I would not focus on the negotiation status of various parties or quarter-by-quarter developments, but on the long-term vision of the U.K. government. We are now talking about a different set of considerations -- structural, strategic, forward-looking, institutional. Think Abenomics. Think Singapore-type vision. The government will have to put the country on a very different path than before.
I believe David would have been chuffed to see the UK leave the EU and today marks a momentous occasion for all Britons. Regardless of how one feels about the exit from the EU the real work is only about to get started. The UK needs a clear growth strategy and is going to require visionary thinking on energy, regulation, taxation, immigration and trade.
Improving sentiment following the December election was probably one of the factors that deterred the Bank of England from cutting rates this week. Meanwhile the valuation discount and undervaluation of the Pound versus developed markets has international investors looking at the country from a fresh perspective.


The Pound continues to firm from the $1.30 area against the Dollar and today's advance broken the short-term sequence of lower rally highs.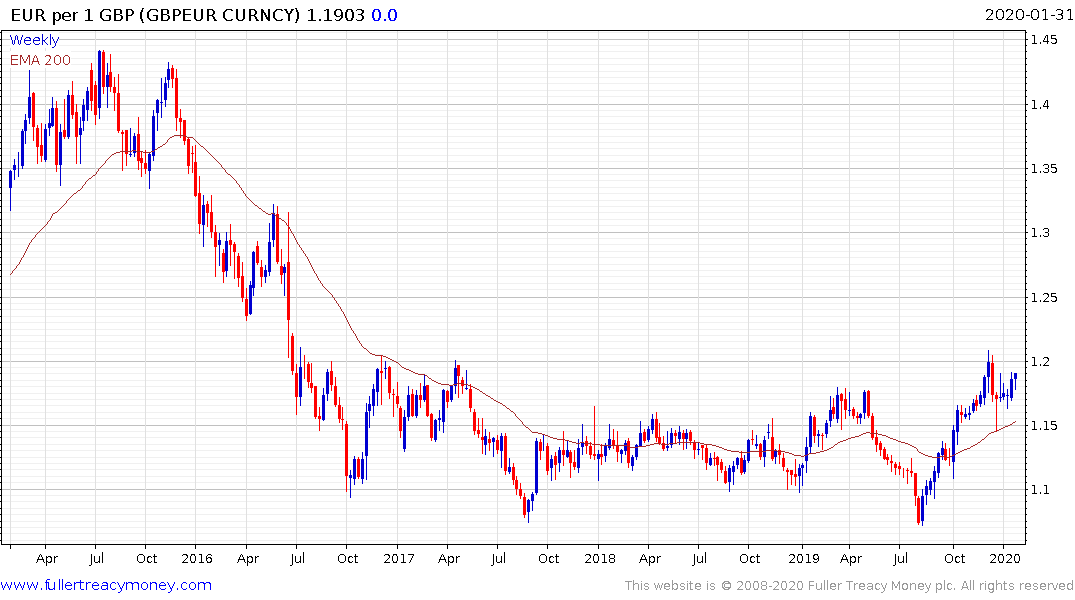 Against the Euro, the Pound is firming within what appears to be a first step above its base.
The currency has been one of the primary vehicles' investors have used to express a view on the outlook for the UK, so its resilience can be viewed as a vote of confidence.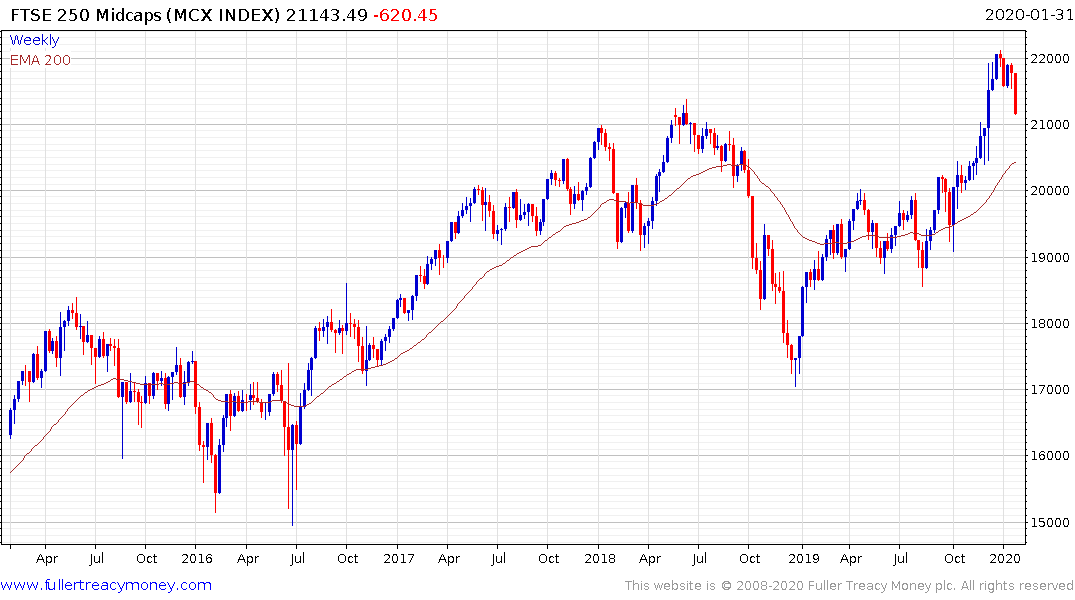 The FTSE-250 meanwhile is unwinding its overbought condition relative to the trend mean and extended its reaction today.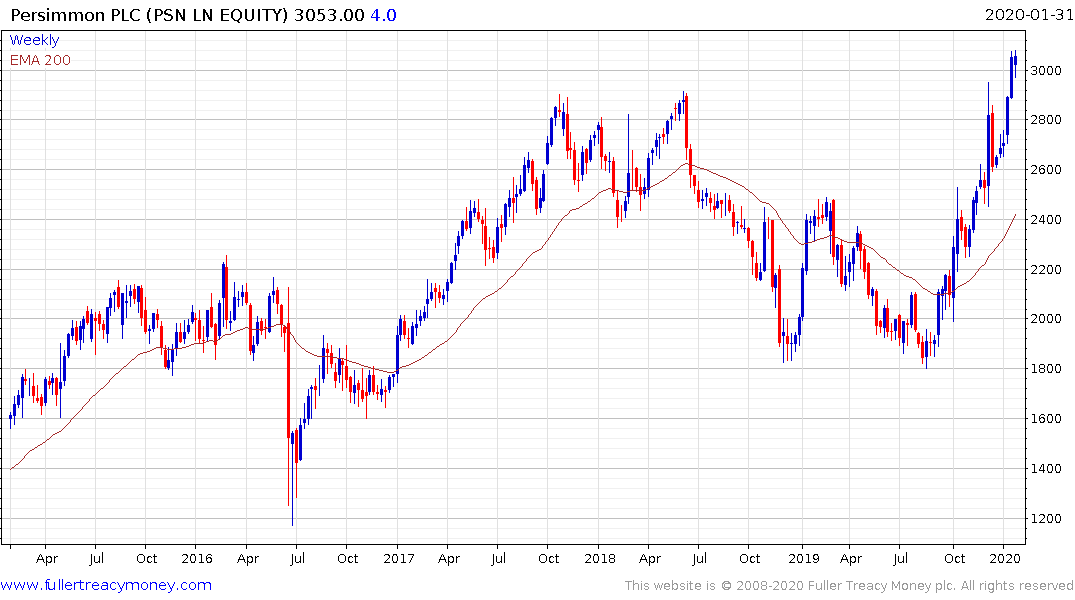 Property developers are breaking on the upside which is an additional reason to be positive on the outlook for the domestic economy considering the doubts about the property market which have been expressed over the last couple of years.
Back to top