Muppet drops gold price to 6-week low
This article by Frik Els for Mining.com may be of interest to subscribers. Here is a section:
This bears the hallmarks of a fat finger 'muppet' – a trade of 18,149 ounces would be a very typical trade, but a trade of 18,149 lots of a futures contract (which is 100 times bigger) would not be… it leaves us wondering if a junior had got confused between "ounces" and "lots"… or maybe an incorrectly programmed algo ahead of options expiry on COMEX … we just don't know.

The gold price had recovered much of the lost ground in afternoon trade in New York, exchanging hands for $1,243.60 an ounce.

Norman points out that if the trade, which may also have been carried out by a central bank or a large-scale speculator opening a short position, was indeed an error the gold price bear who made the move is nursing a $36 million loss at this point.
The gold price experienced a $20 pull back yesterday morning. Two contrasting points are worth mentioning. The first is that despite the high volume the pullback was only $20. The second is that the price did not snap back up immediately afterward, suggesting that while the market was able to absorb the volume there was no surfeit of orders to reassert demand dominance.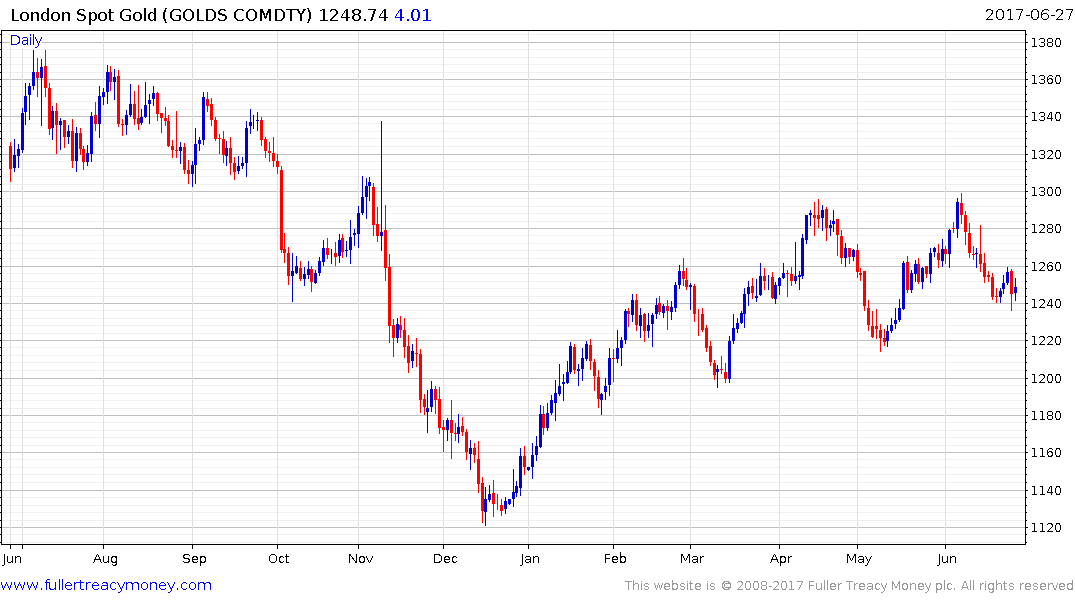 Turning to the daily chart the most consistent thing about gold's trend year-to-date has been the progression higher reaction lows. The price has come back to the region where if the sequence is to hold support will be found soon. Today's steadier trading is encouraging but a sustained move above $1260 will be required to confirm a return to demand dominance.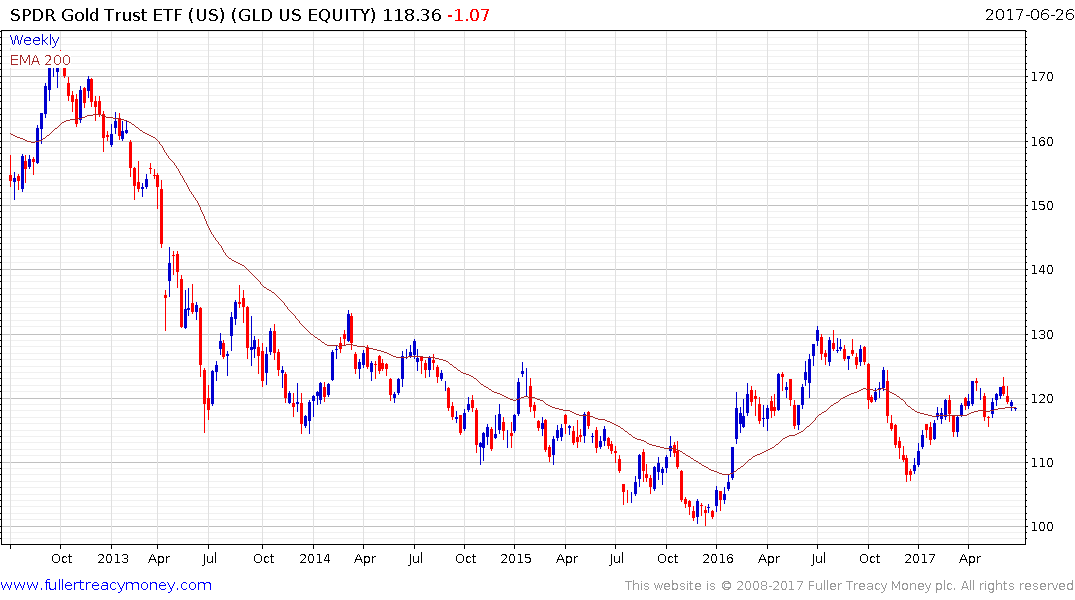 The SPDR Gold shares ETF (GLD) is now testing both its progression of higher reaction lows and the region of the trend mean. It will need to continue to demonstrate support in this area if potential for higher to lateral ranging is to be given the benefit of the doubt.
Back to top