Johnson's Brexit Is More Slow Deal Than No
This article by Therese Raphael for Bloomberg may be of interest to subscribers. Here is a section:
And there's unlikely to be any certainty until well into 2020. Neither the EU nor the U.K. have set out clear negotiating objectives nor agreed the sequencing of the talks. A shortened time-frame means plenty of thorny issues — from services to data — probably won't be tackled. Nor is it clear that negotiators in Brussels will work in quite the same way as during the withdrawal talks. Michel Barnier is still running the discussions, but this is a new European Commission with major reforms and budget talks of its own to worry about. And trade talks offer more opportunity for differences to emerge between EU member states.

There are two slim silver linings. First, the worst-case scenario isn't the economically cataclysmic "No Deal" we worried about for much of 2019. The terms of the divorce are already agreed, EU citizens rights secured and the Irish border question resolved (in a fashion). There have been plenty of preparations by governments and business for extra customs and regulatory checks.

What is more likely is what one might call a "low-deal Brexit" — or even a "slow-deal Brexit" since the first trade deal may agree a few basic areas and leave the door open to forging closer ties on others later.

The second reason not to panic is that Brexit deadlines tend to be delayed. Whatever blocks against extending the transition are passed in Parliament, nobody really thinks that the EU and U.K. governments, if they chose, couldn't find a way to give themselves more time. It's been done before.
There are many reasons for sticking to the objective of a December 2020 timeline but perhaps the most significant is politicians work best when up against a clock. The USA's negotiations with China and the conclusion of a first phase deal with lengthier discussions to follow offers a potential template for what a UK trade deal with the EU may look like.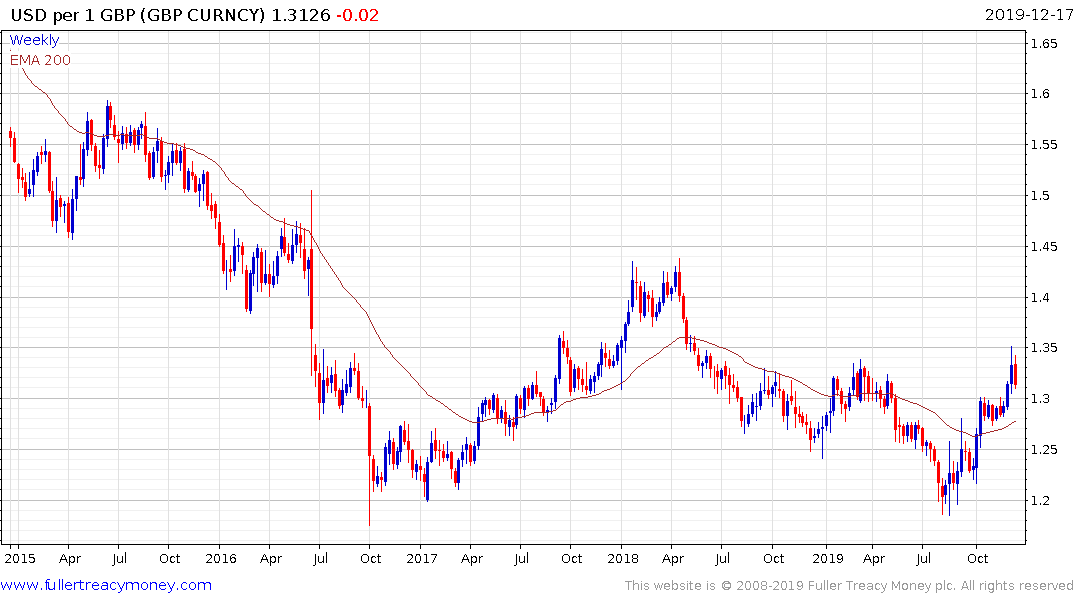 The Pound pulled back against the Dollar today to unwind at least some of its recent overbought condition. It will need to hold at least half of its run up from $1.20 to confirm a return to demand dominance.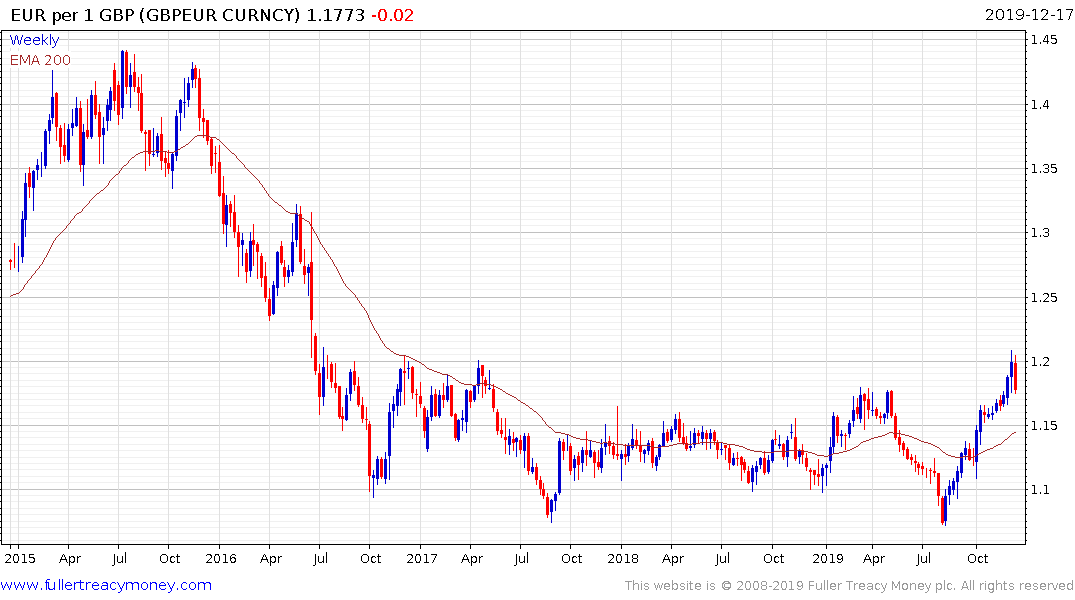 The size of the Pound's downward dynamic versus the Euro risks signaling a failed upside break. How well it holds the €1.16 level will be a significant factor in determining whether the Pound ranges in the region of the upper side of the 3-year range prior to a breakout, or if it is more likely to extend the range for another year.
Back to top