Interview with Ronald Stoferle
Thanks to a subscriber for this interview from Claudio Grass' website may be of interest. Here is a section:
The massive policy U-turn by the Fed certainly played a part, and so did the move by the ECB to resume its own easing policies and monthly asset buying spree. We have officially returned to loose monetary policies across the board, and not only did this provide a boost to precious metals until now, but I also think it will persist into 2020, along with balance sheet expansion. I think another important factor was the renewed interest in gold by institutional players, as demand from that side of the market also picked up significantly.

Nevertheless, let us not forget that what we've seen over the past few months is just a gold breakout in USD terms. It is, of course, very noteworthy, but it is important to remember that gold has already been in a bull market in other currencies for quite some time. This bull market has started much earlier, but went mostly unnoticed, because everybody is just staring at the USD price of gold. All the while, in EUR, AUD, CAD terms, gold has been trading at or near all-time highs.
Gold does best when it is appreciating in all currencies. As a monetary metal, the times when it is rising in all currencies generally coincide with a loss of confidence in the purchasing power and integrity of fiat currencies. The efforts underway to support the Chinese economy and the knock-on effect for countries relying on exports to China suggests competitive currency devaluation is well underway.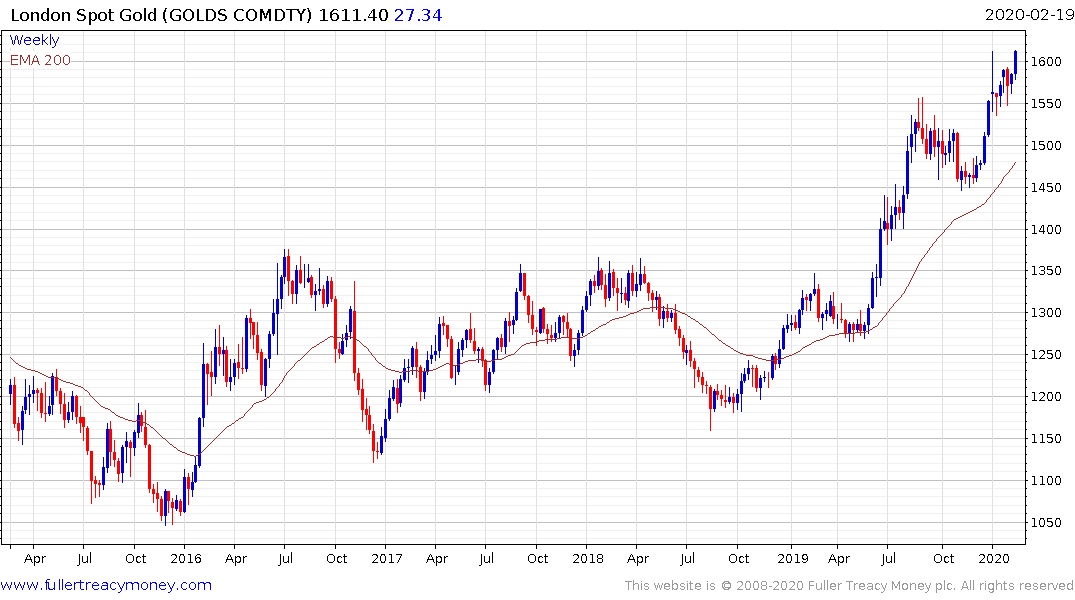 Gold broke out to new recovery highs against the US Dollar yesterday.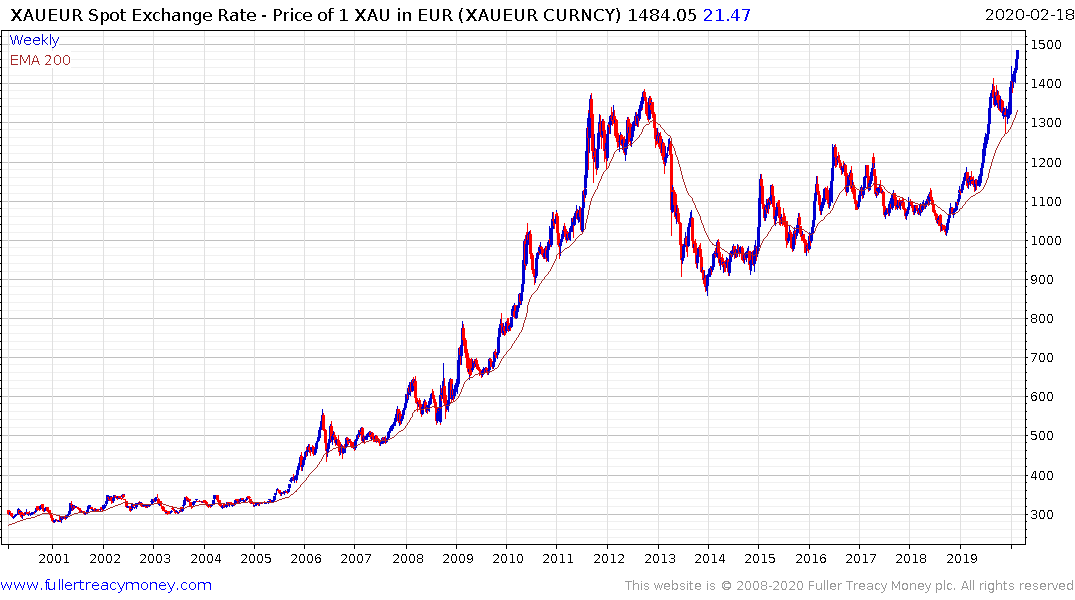 Gold is breaking out to new all-time highs against the Euro.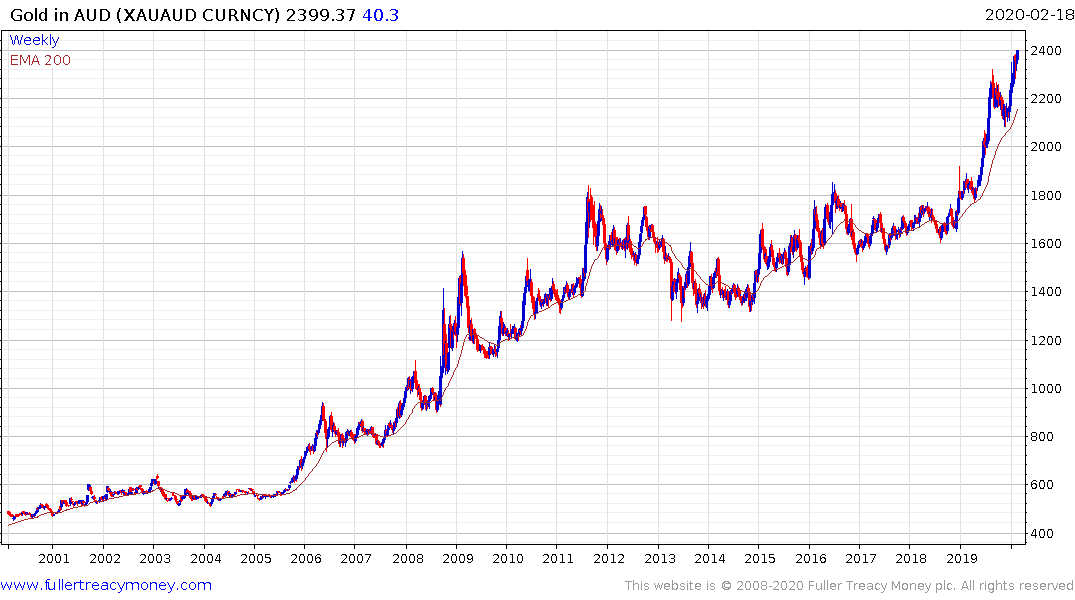 Gold broke out against the Australian Dollar more than a year ago and continues to extend its advance.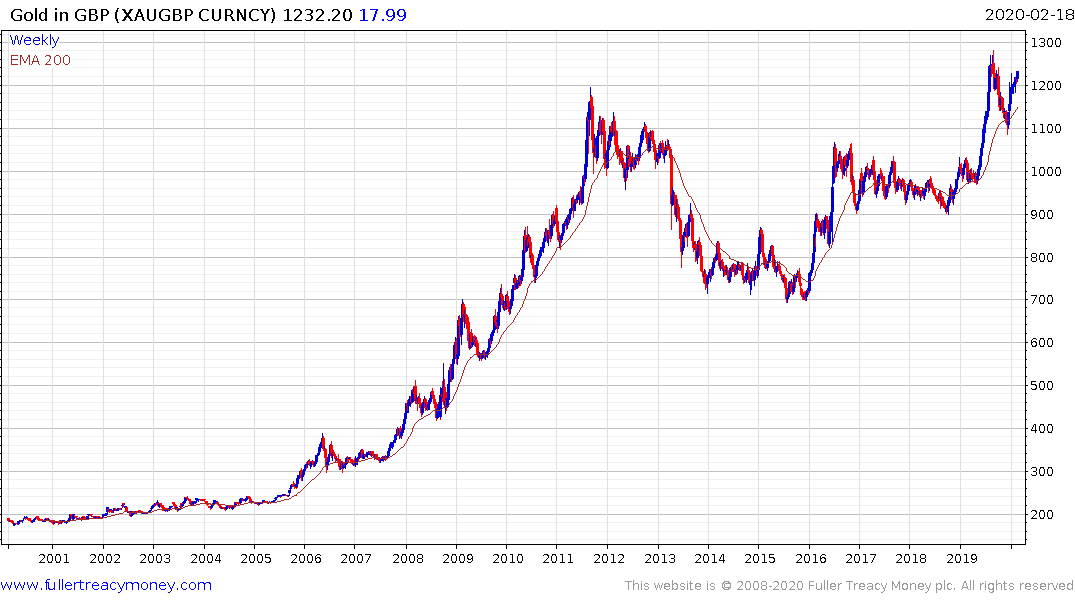 Gold continues to bounce from the region of the trend mean and the previous peak against the British Pound.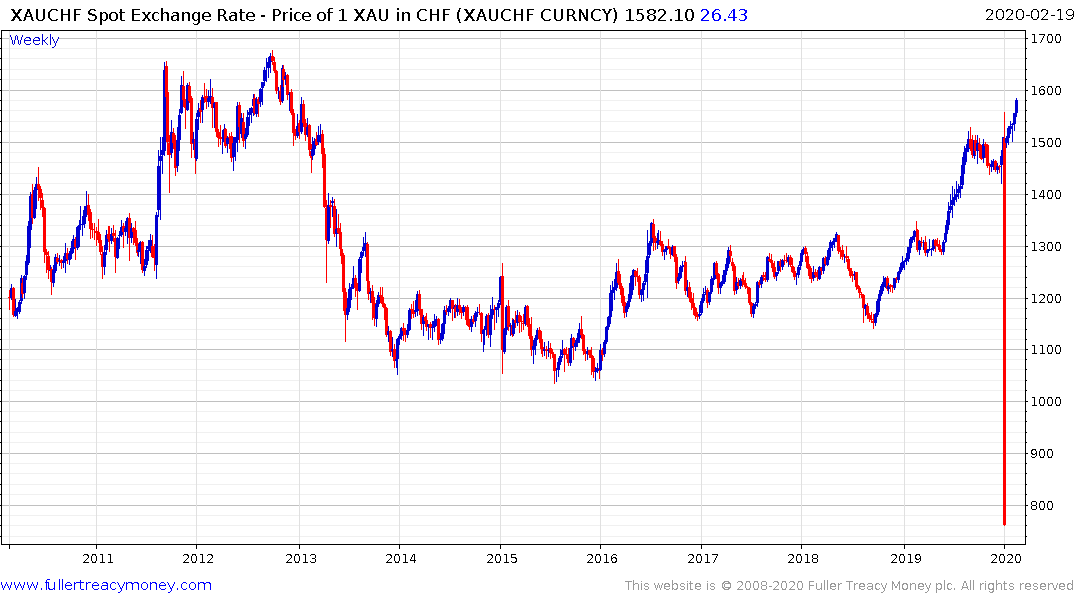 Gold is approaching its all-time peak versus the Swiss Franc. (Please note we are working on removing the above spike which is due to an erroneous tick).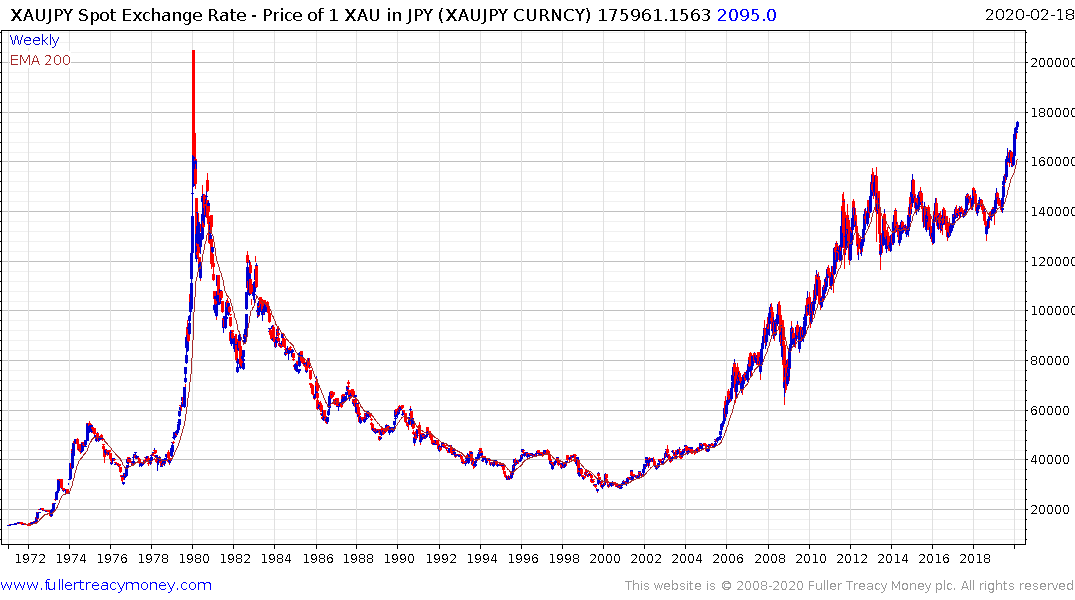 Gold broke out of a six-year range against the Japanese Yen in July and continues to extend the advance. It peaked against the Yen at ¥2,000,000 in 1980 and is rapidly approaching that level.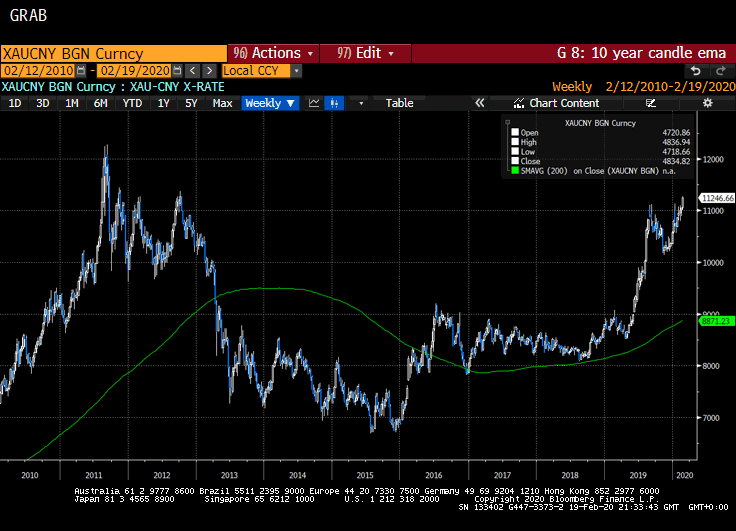 Gold in Chinese Renminbi broke out to new recovery highs today.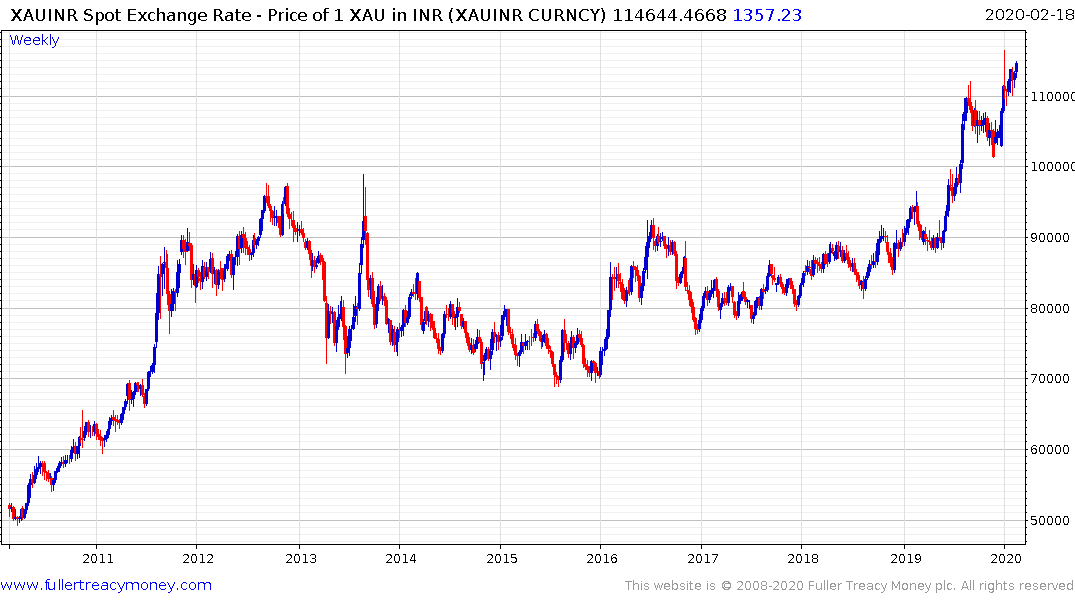 Gold in Indian Rupees hit a new closing high today.
Gold is an under-owned asset relative to both bond and equities but more importantly, it is well positioned to benefit in the current environment or currency debasement and a lack of investment in new mining infrastructure.
Back to top