Interesting charts December 23rd 2019
We are heading into the last week of the year. Therefore, when people come back from their break in early January, it is the trading activity that occurs this week which will have the strongest bearing on their perception of where value is to be found in the first quarter of 2020.
It is quite normal for trends that begin in the last week of the year to persist into the first quarter so I thought it would be useful to simply highlight the markets exhibiting a new condition of relative strength or weakness right now.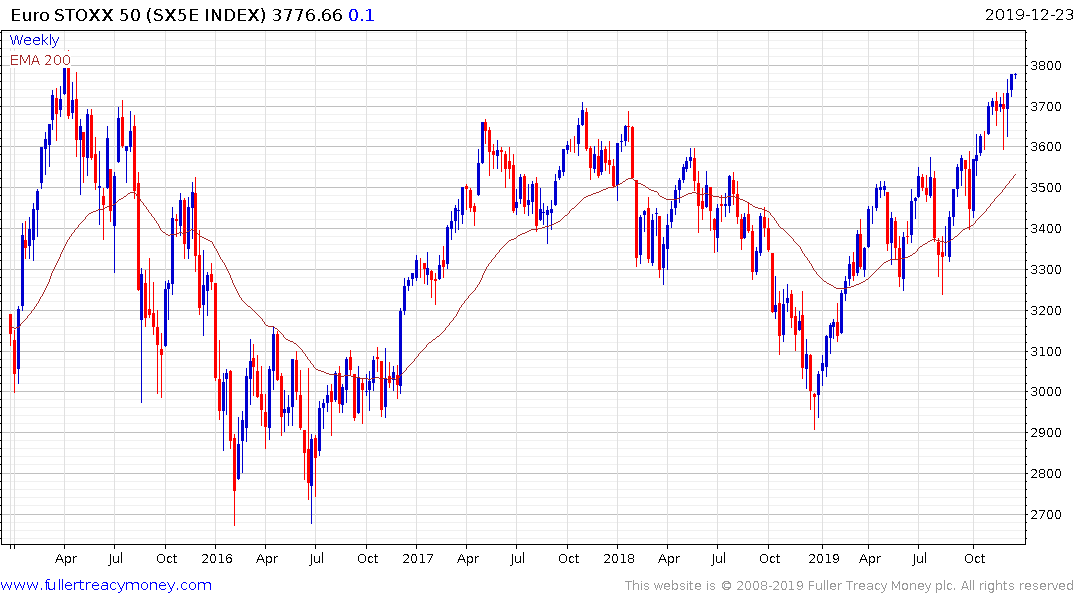 The DJ Euro STOXX 50 found support in the region of the upper side of a six-month range at the beginning of December and continues to push up towards its 2015 peak.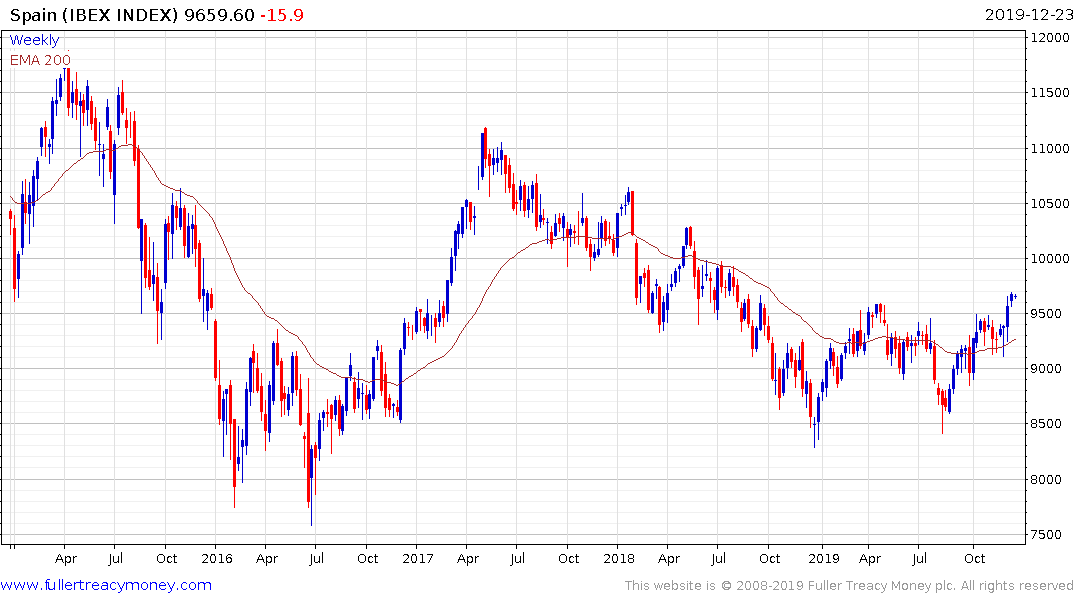 Almost every European index is hitting new recovery highs but some of the peripheral indices are coming from very depressed levels. The Spanish IBEX Index broke out last week to new recovery highs.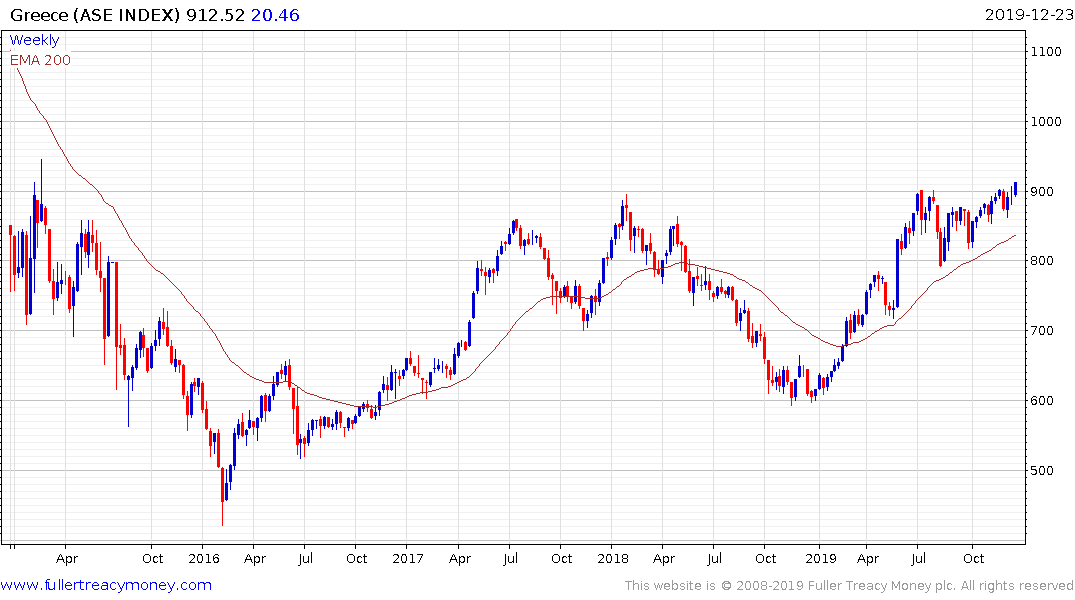 Greece has been ranging below 900 since 2015 and broke out to new recovery highs today.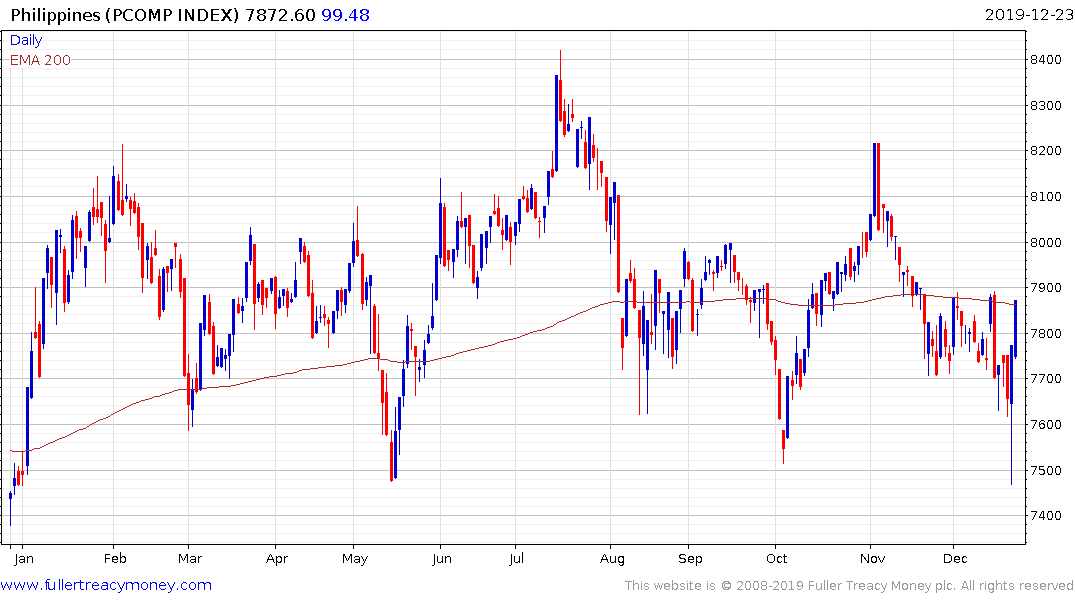 Philippines posted a large upside key reversal from the lower side of its yearlong range on Friday and followed through on the upside today to confirm an area of at least near-term support.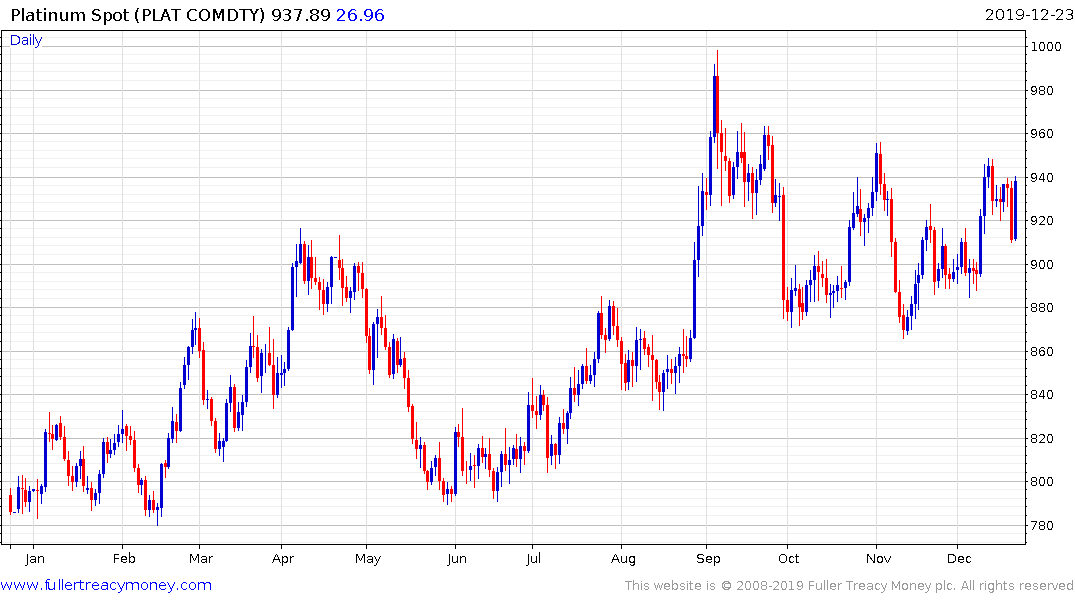 Platinum reversed the downward dynamic it posted on Friday to retest the $950 area. A sustained move above that level would break the four-month sequence of lower rally highs and signal a return to demand dominance beyond the short-term.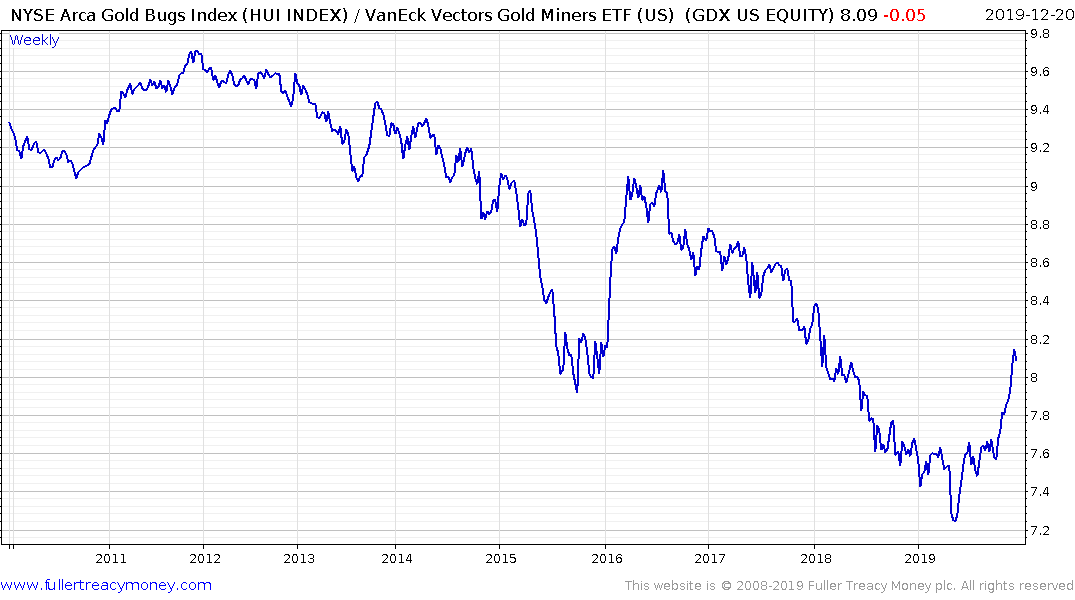 The NYSE Arca Gold BUGS Index is currently outperforming the VanEck Vectors Gold Miners ETF (GDX) and is consolidating above the 220 area. That suggests investor appetite for unhedged gold exposure is in the ascendency.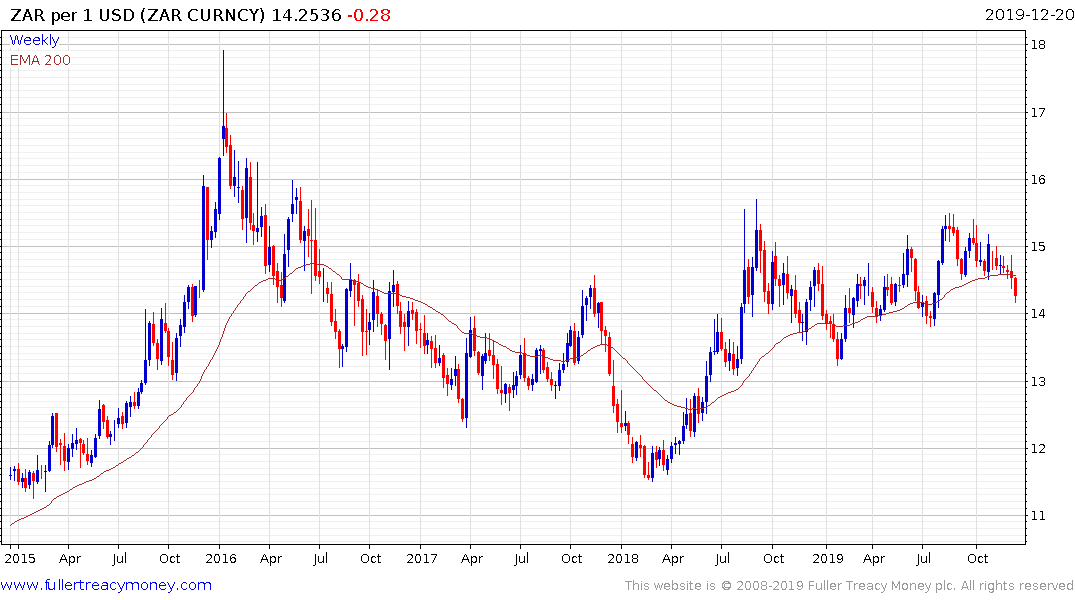 The South African Rand rallied last week to challenge the Dollar's sequence of higher reaction lows. A sustained move below ZAR would break the Dollar's uptrend.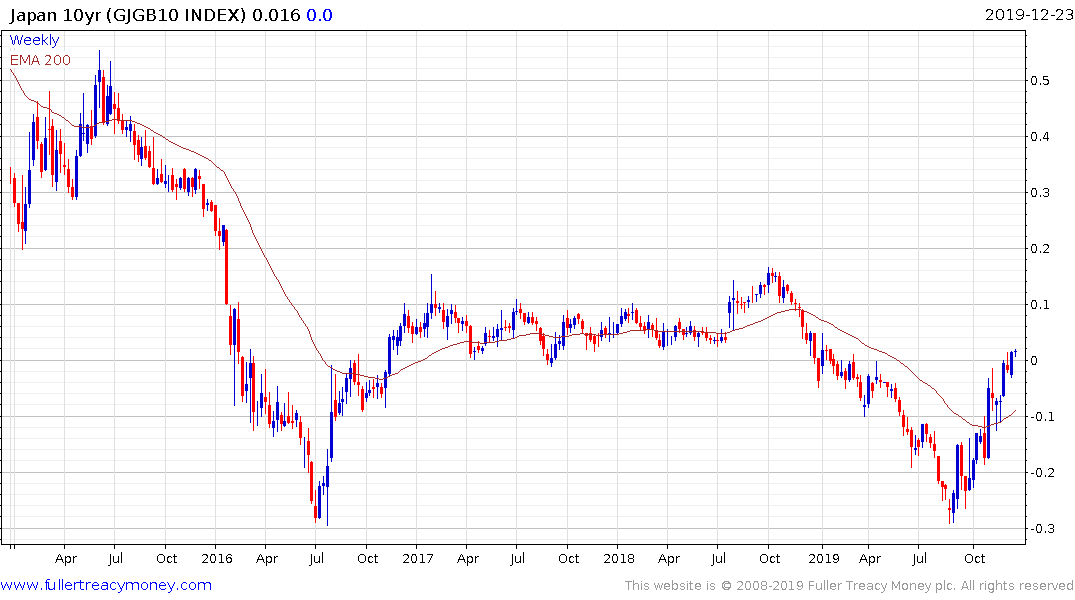 Japanese JGB 10-year yields are back above 0% which suggests the BoJ's policy of managing the yield to ensure it does not rise above 10 basis points is going to be challenged in January.
Back to top