IMF Forecasts Deeper Global Recession From Growing Virus Threat
This article by Eric Martin for Bloomberg may be of interest to subscribers. Here is a section:
The International Monetary Fund downgraded its outlook for the coronavirus-ravaged world economy, projecting a significantly deeper recession and slower recovery than it anticipated just two months ago.

The fund said Wednesday it now expected global gross domestic product to shrink 4.9% this year, more than the 3% predicted in April. For 2021, the fund forecast growth of 5.4%, down from 5.8%.

Having already warned of the biggest slump since the Great Depression, the IMF said its increased pessimism reflected scarring from a larger-than-anticipated supply shock during the earlier lockdown, in addition to the continued hit to demand from social distancing and other safety measures. For nations struggling to control the virus spread, a longer lockdown also will take a toll on growth, the IMF said.

"With the relentless spread of the pandemic, prospects of long-lasting negative consequences for livelihoods, job security and inequality have grown more daunting," the lender said in its update to the World Economic Outlook.
Last night, Mrs. Treacy was looking at flights to China and Japan for sometime in August. The rates are attractive, until you realise it is impossible for a non-national to enter. The borders are closed. That's the challenge with the rolling wave of infections all over the world, cases flare up in one area and countries on the other side of the world are forced to take precautionary measures. It is probably going to be months before borders open and even then, it will take time for sentiment to recover. Until that happens only the most necessary of travel is likely. That has a knock-on effect for every sector that demands on travelers is likely to remain significant for the foreseeable future.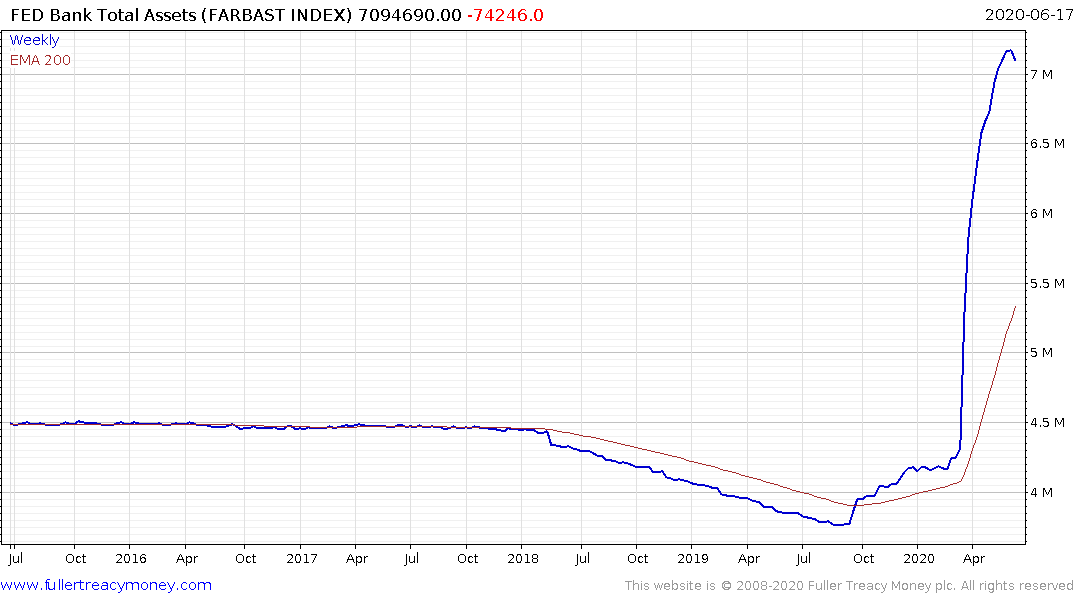 As I pointed out in the Friday video, the size of the Fed's balance sheet contracted last week. It will next be updated tomorrow. If it contracts again that is likely to weigh on stock market sentiment. On the other hand, if the Fed is willing to quickly step in again and boost liquidity after a modest pullback, the stock market is likely to step another step higher.
Back to top