Health insurer stocks surge as Bernie Sanders' primary win seen boosting Trump's chances
This article by Tomi Kilgore for MarketWatch may be of interest to subscribers. Here is a section:
Basically, Medicare for All would be bad for health insurers.

But as MarketWatch's Victor Reklaitis wrote Tuesday, Sanders' New Hampshire victory is like a double negative, as while it might appear as a negative for insurers, Wall Street seems to believe Sanders would lose to Trump in a general election, which would be a positive for insurers.
Bernie Sanders won New Hampshire by a wide margin in 2016 and only by 4000 votes in 2020. That's not a particularly encouraging signal. There is a historical comparison circulating that any candidate who won both Iowa and New Hampshire went on to win the Democratic nomination. I'm not convinced by that considering how many historical comparisons have been challenged over the last few years. The results from Super Tuesday in a few weeks will be a better picture.
One thing I notice around where I live is the number of Sanders bumper stickers has remained about constant while those of Amy Klobuchar have grown substantially over the last month. Meanwhile Buttigieg does not appear to have much of a public profile in California while Bloomberg is spending heavily on advertising.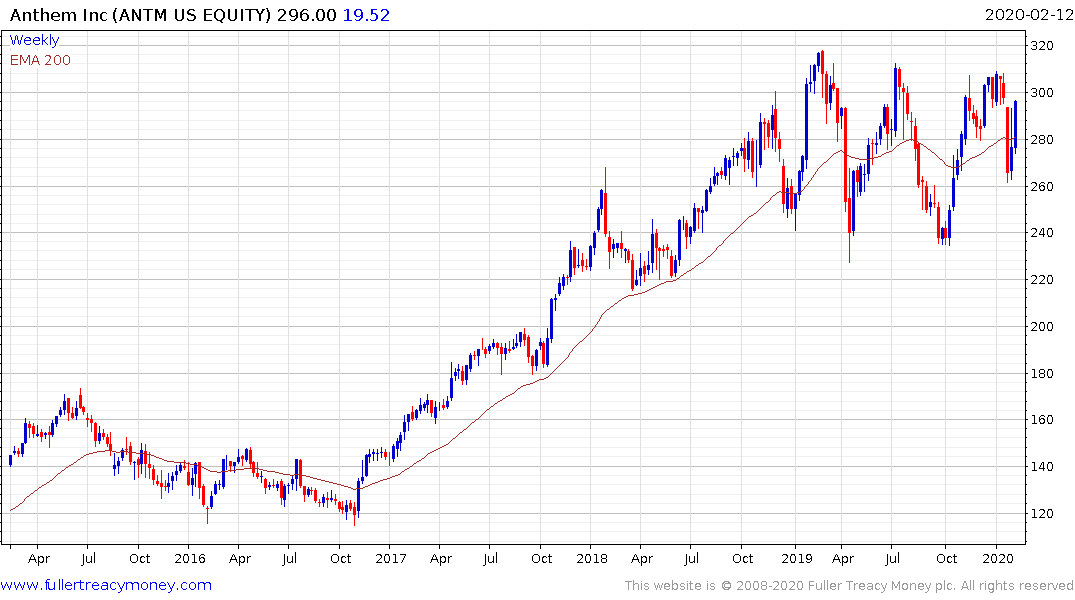 Anthem has been subject to a great deal of volatility over the last 12 months but is currently firming form the region of the trend mean.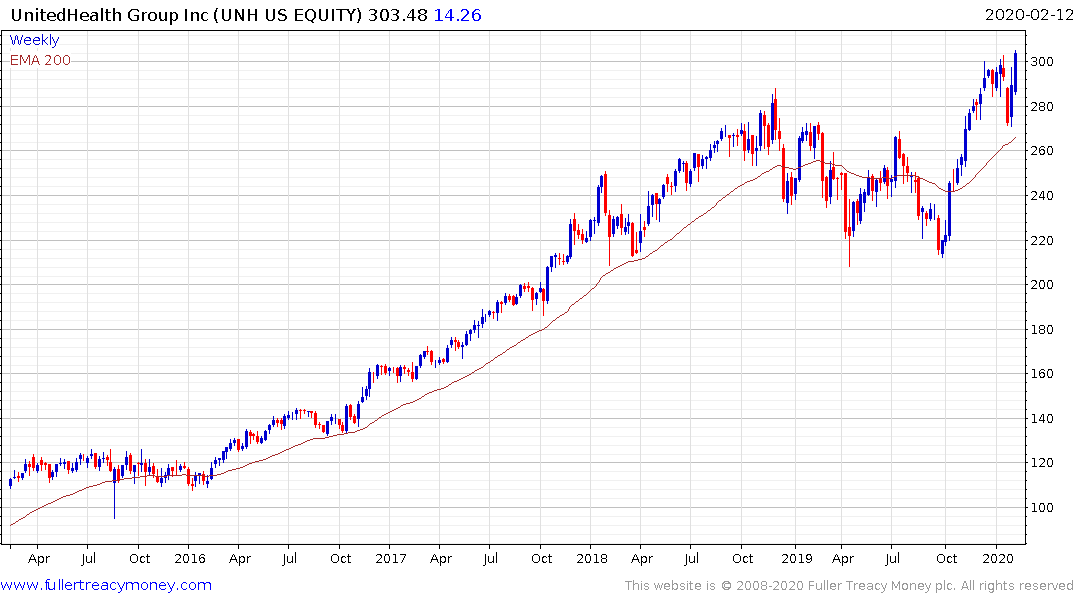 UnitedHealth Group and Humana found support last week in the region of its 2018 peak and extended its rebound this week.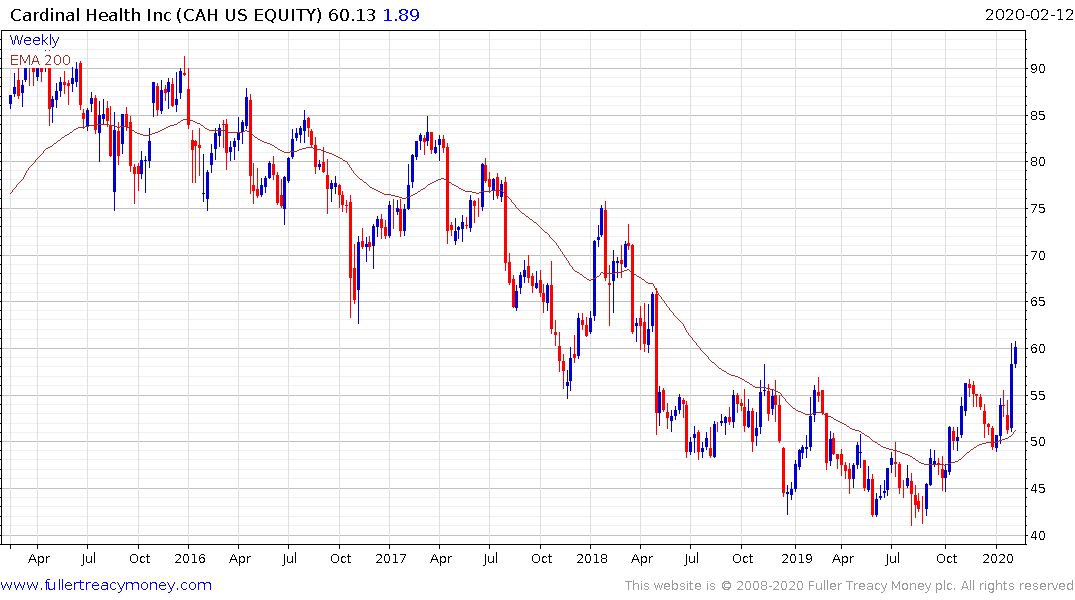 In the medical supplies sector Cardinal Health has been consolidating above its trend mean for the last few months and broke on the upside this week.
Back to top