Fed Starts Dollar-Swap Lines With Nine More Central Banks
This article by Craig Torres for Bloomberg may be of interest to subscribers. Here is a section:


The Federal Reserve established temporary dollar liquidity-swap lines with nine additional central banks, expanding the rapid roll-out of financial-crisis-era programs to combat the economic meltdown from the coronavirus pandemic.

The new facilities total $60 billion for central banks in Australia, Brazil, South Korea, Mexico, Singapore, and Sweden, and $30 billion each for Denmark, Norway, and New Zealand. The swap lines will be in place for at least six months.

The announcement followed the late Wednesday launch of a Fed facility to support money market mutual funds and comes as part of sweeping emergency measures the U.S. central bank has unleashed to support the economy from the coronavirus.

The Fed already has standing swap lines with the Bank of Canada, the Bank of England, the Bank of Japan, the European Central Bank and the Swiss National Bank.
Boosting the availability of Dollars is a necessary development following the currency's surge over the last two weeks which is reflective of a massive deleveraging in the nonbank lending community of hedge funds.
Dollar shortages create significant issues for global economies and has led to outsized moves in a number of global currencies. The list of countries included in the new currency swaps lines might be considered to be either systemically important or political allies. That has resulted in some clear differences in the performance of global currencies.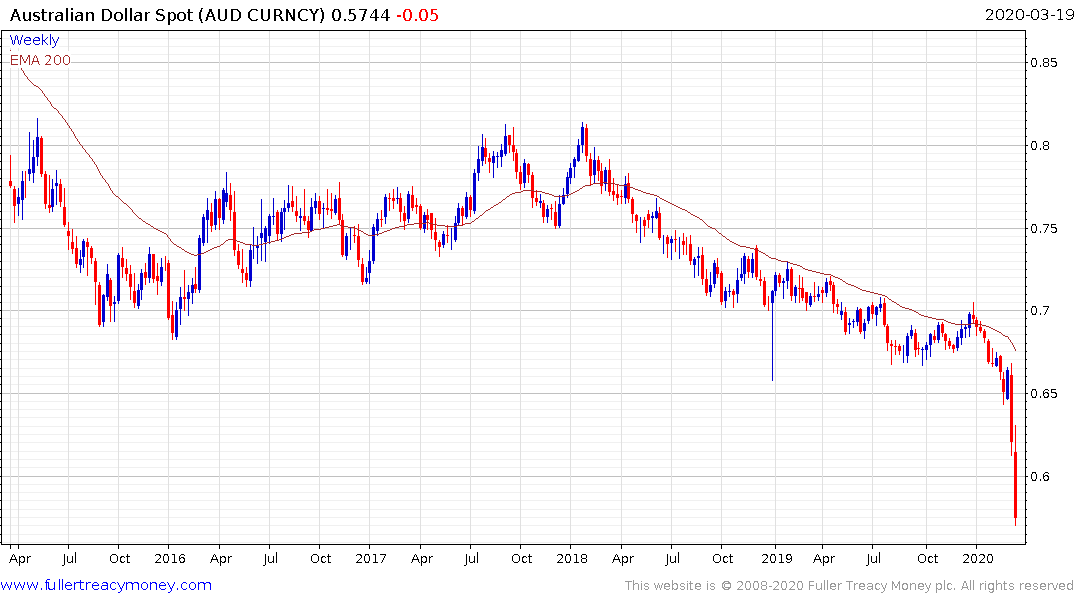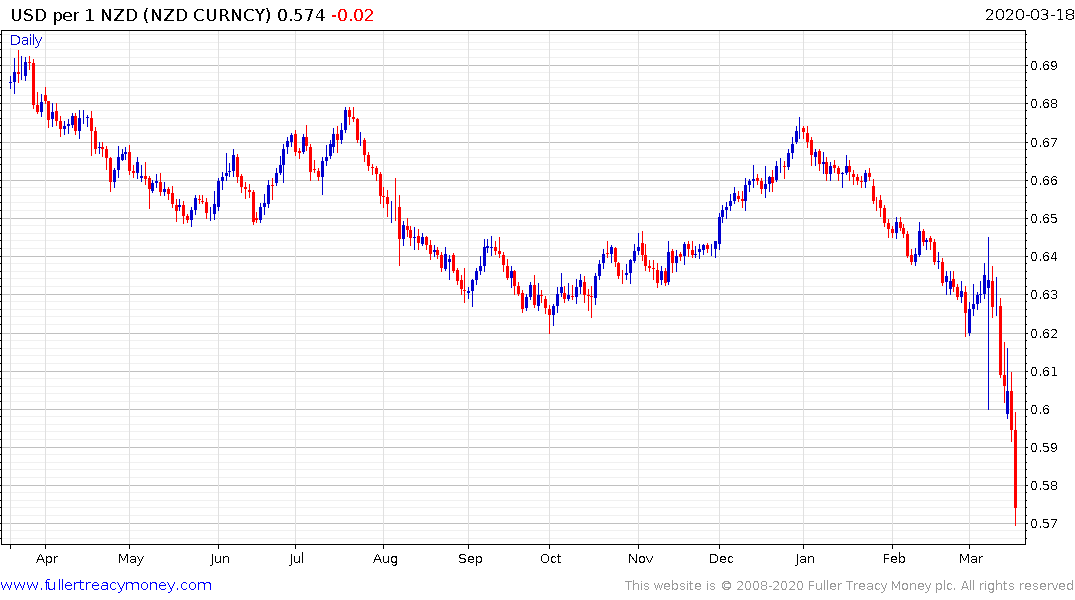 The Australian Dollar and New Zealand Dollars both closed well off their lows today as Dollar funding issues eased. Upside follow through, and in a dynamic manner will be required to signal more than a short-term low.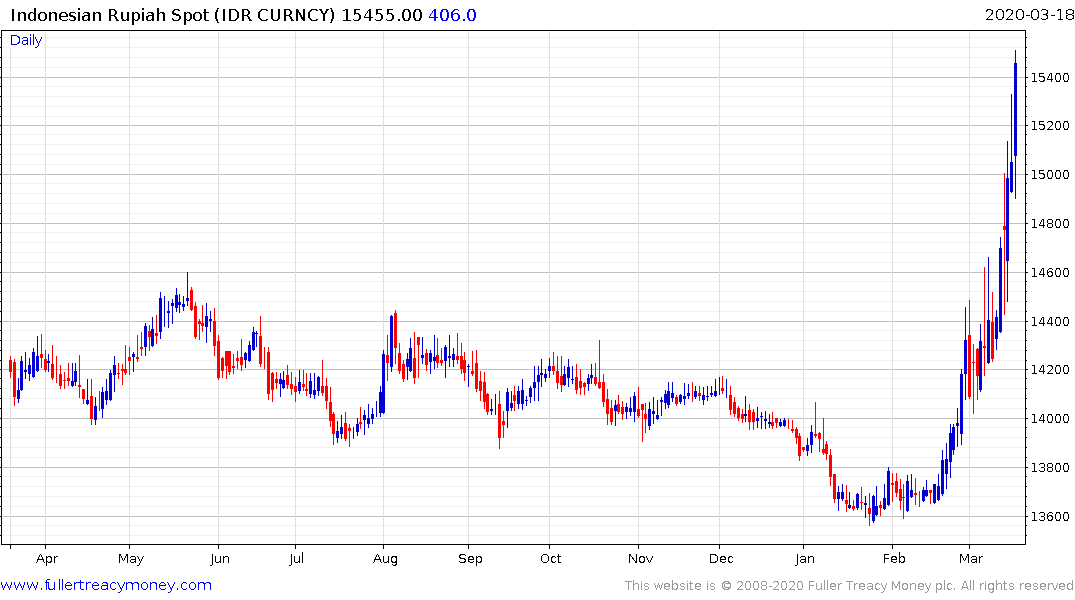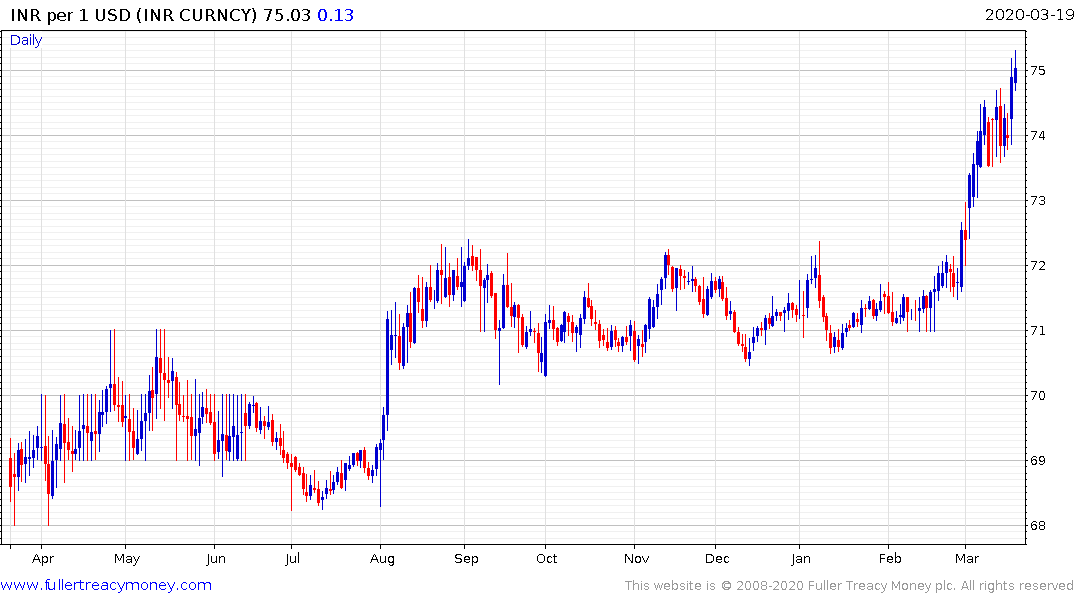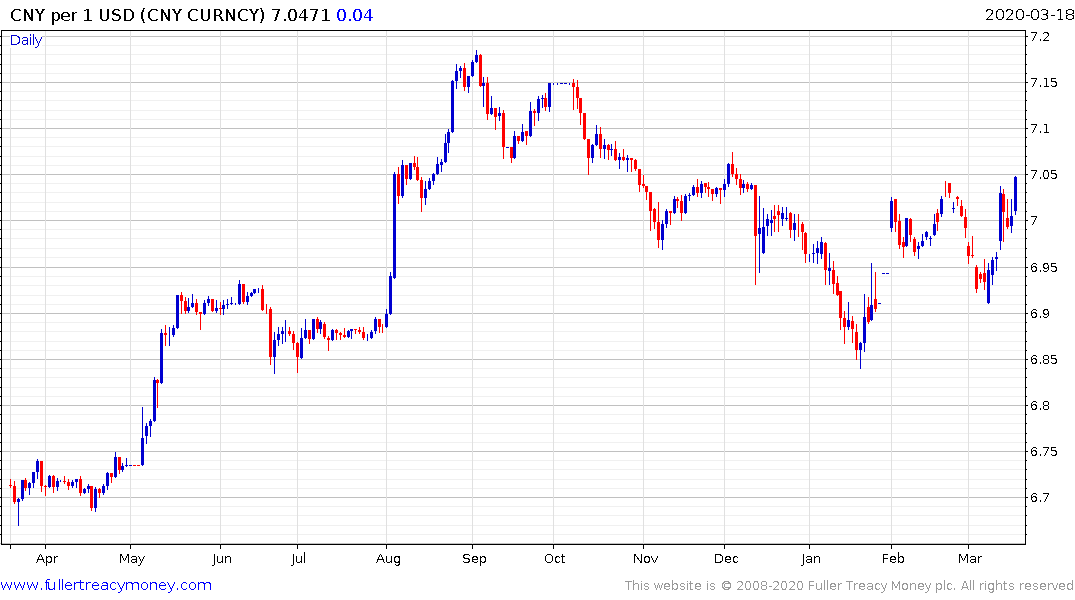 The Indonesian Rupiah, Indian Rupee and more importantly the Chinese Renminbi are outside of these expanded Dollar swap lines and all declined significantly today as the Dollar shortage trade migrated to fresh pastures. These are also countries that have some of the biggest threats from a virus-induced slowdown.
Back to top