Fast, Precise, Cancer care is coming to a hospital near you
This article from Wired.com may be of interest to subscribers. Here is a section:
On Thursday, the Food and Drug Administration approved the first next-generation-sequencing-based test, from Thermo Fisher Scientific, that can tell you how different drugs will work for you, based on the genetic makeup of each tumour. And it only takes four days to get back results. In many ways, it represents the leading edge of precision medicine's maturation from a buzzword in grant applications and investor pitch decks to a real, workable product that can actually improve patient outcomes.

Getting the FDA's approval took nearly two years and 220,000 pages of data. (That's like reading Karl Ove Knausgaard's 6-book autobiographical memoir front to back 61 times in a row. Talk about My Struggle.) But the process has helped clarify the agency's thinking about how to regulate personalized treatments going forward, opening up doors for tech that's still in the pipeline.

The panel, called Oncomine Dx Target Test, takes a tiny amount of tumor tissue and reports on alterations to 23 different genes. All that information is useful for physicians, but three in particular—ROS1, EGFR, and BRAF—are the most crucial. That's because those mutations have drugs to match: Precision medicine chemotherapies from Pfizer, Novartis, and AstraZeneca. The test can be performed at any CLIA-certified lab, and it's already being offered by two of the largest oncology-focused ones.

Getting the FDA to approve that amalgam of tests wasn't easy. "Putting multiple genes and multiple drugs on the same test; all of these are firsts," says Joydeep Goswami, Thermo Fisher's president of clinical next generation sequencing. "That put the technology under extraordinary scrutiny." The FDA usually approves one diagnostic for one product or drug—that's it. But the whole point of precision medicine is to tailor treatments for patients based on their genes, and a bunch of one-off genetic tests aren't going to deliver on that promise. So a multi-gene, multi-drug panel is kind of a big deal.
I have written previously about the rotation into biotechnology shares because of the overextensions present in other sectors and the potential for base formation completion in the healthcare sector. However the above story represents an additional bullish catalyst for the sector.

Personalised medicine will first make its entrance in the oncology sector because the variety of mutations is so wide that broad spectrum attack vectors are unreliable and often ineffective. The trend towards genetic sequencing of patients' individual tumors is well underway and is likely to move mainstream as the cost of testing continues to trend lower.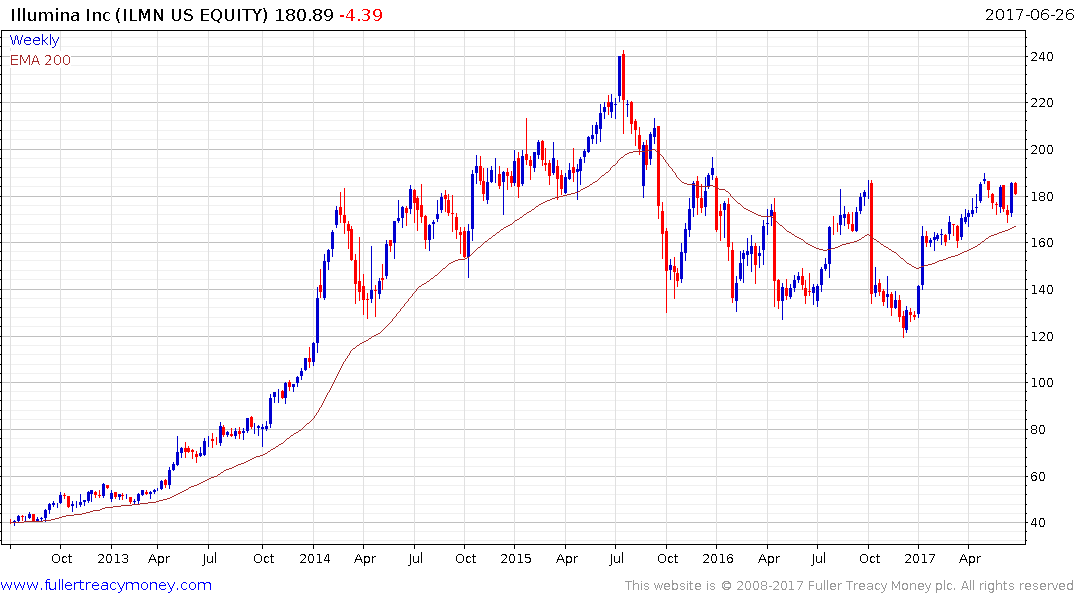 For example, it was announced in January that Illumina's newest architecture for genetic sequencing machines has the capacity to bring the cost down to less than $100 over the next few years. Together with a friendlier regulatory environment, which is open to hybrid strategies, the potential for personalised medicine to reach its long-hyped potential has improved.


Thermos Fisher Scientific is currently somewhat overextended relative to the trend mean but a sustained move below it would be required to question medium-term uptrend consistency.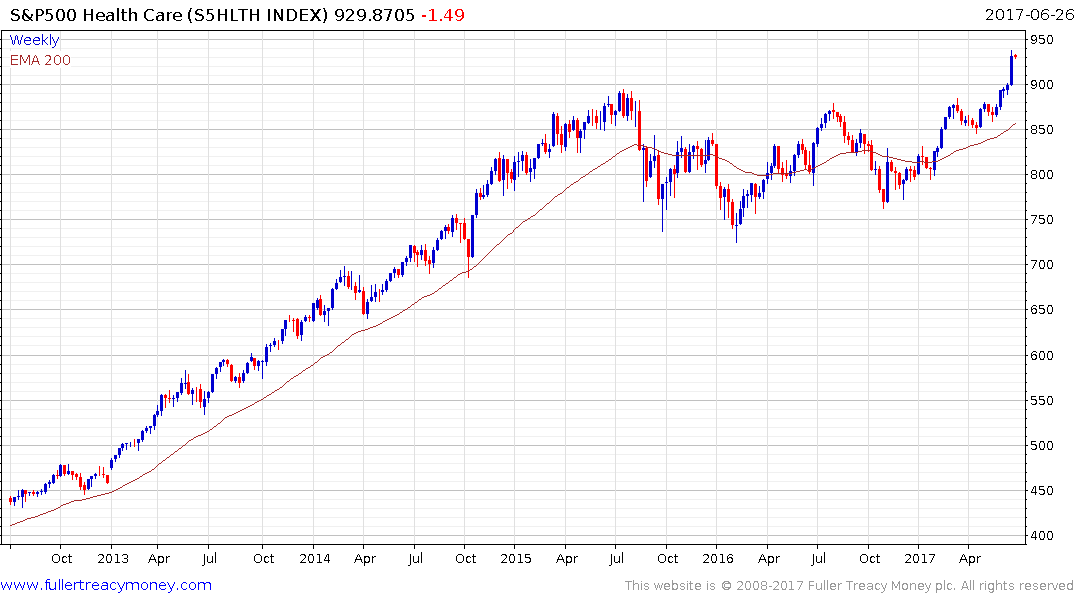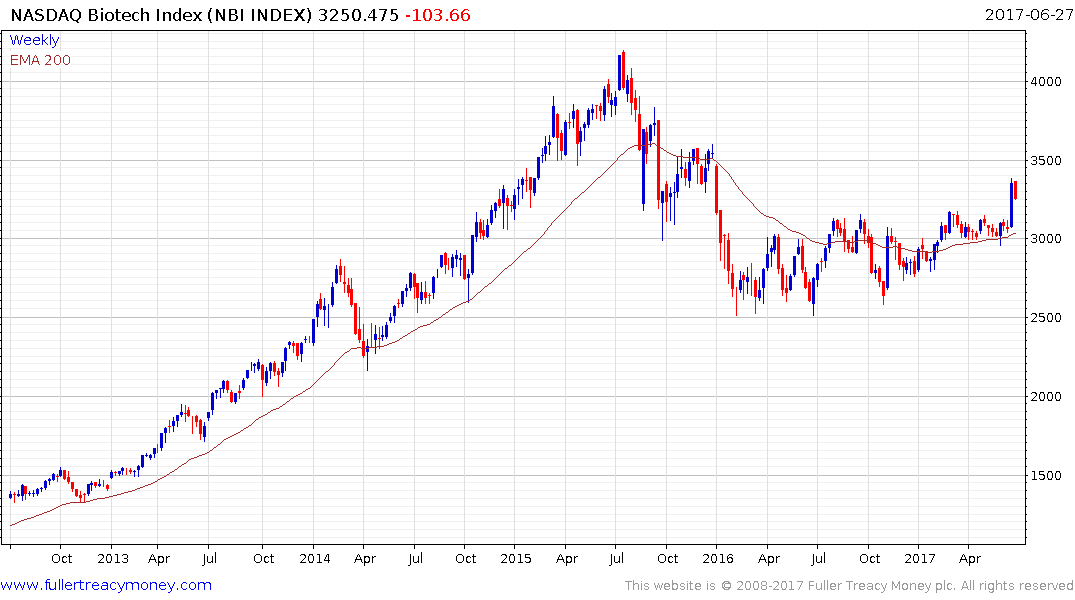 The return to outperformance of both the S&P500 Healthcare Index and the Nasdaq Biotechnology Index suggests a return to medium-term demand dominance. Today's pullback suggests a more attractive entry point may evolve over the coming days.
Back to top